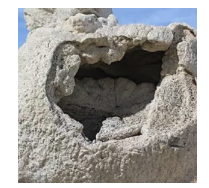 Pyramid Lake School promotes high quality education for all students, focused on Culture, College, and Career.
About Pyramid Lake Jr Sr High School
Pesa Awamoo'a!
At Pyramid Lake Jr Sr High School, you will find staff, students, families, and community members who value student learning experiences, building relationships, and success with emphasis on Culture, College, and Career opportunities.
We focus on increased indigenization throughout the mainstream curriculum and valuing the cultures and traditions that remain important in the world of contemporary education. We prepare students for End of Course exams, ACT, SAT, and post-secondary successes including career readiness, preparation for military services, and college entrance requirements. We provide the opportunity for students to graduate from both High School and College with an Associates Degree through the JumpStart program and partnership with Western Nevada College (WNC). We continue to improve and increase our extra curricular activities and course offerings for students. We look forward to your feedback on how best to meet the needs of our students and community.
To you the student, we hope that you take every day and make the most out of it. Someday you may ask yourself, so what do I do now? Hopefully your answer will be, I've studied hard, I'm well prepared and now I'm ready for a career, the military, a trade school, or college. Whatever your choice, your preparation in middle and high school will determine your success once you graduate. Your educators strive for you to grow academically every day. Education provides the opportunity to explore post-secondary options that will bring success and happiness! We are excited to know that you will come to school prepared to learn and to be engaged in the learning process.
We look forward to working with all of our students, families, and community members. Together we can provide guidance and support for a rewarding experience while attending Pyramid Lake Junior Senior High School.
We would like to thank you for your continued support of PLJSHS. If we can be of service please contact us as your needs arise.
Pesa Natunedyoo'e