The Lady Lakers finished with an overall record of 16-6. We made it to the regional tournament for the first time in many years. It was an awesome season. We thank you for all the support and looking forward to future success.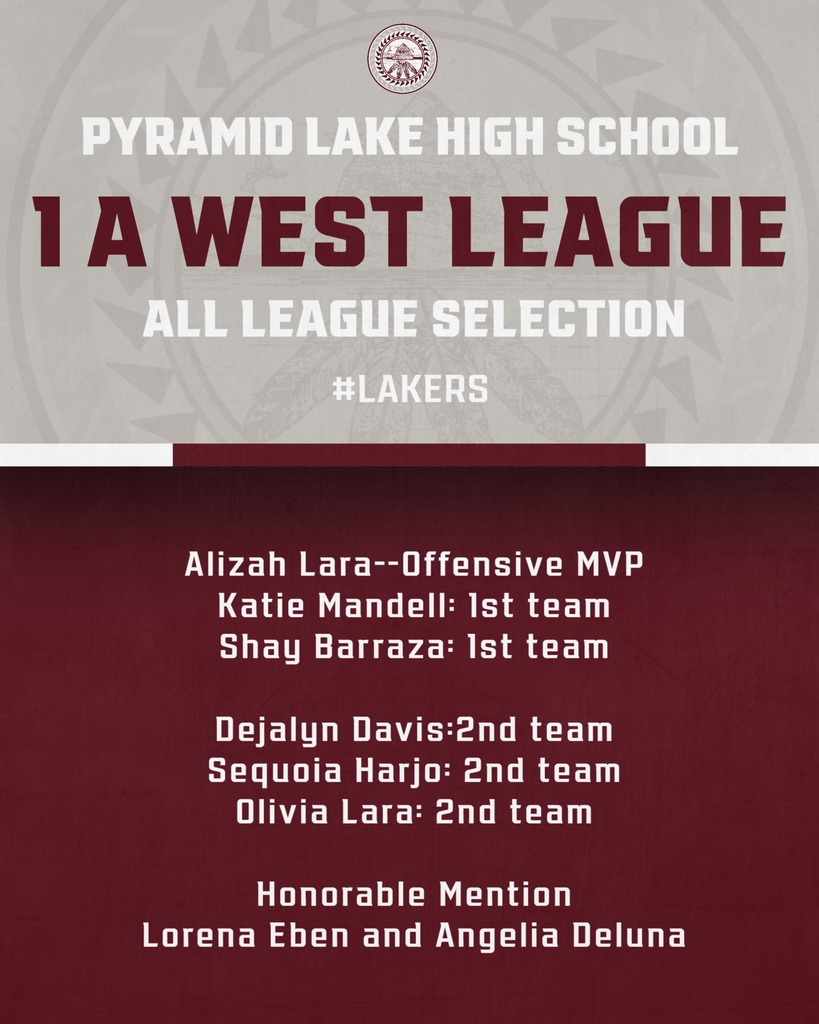 Congratulations to PLHS Students of the Month for APRIL 2023. These students have been nominated by their teachers for exhibiting academic responsibility, behavior in and out of the classroom, and always willing to help others. They will receive a certificate and an incentive. ZEKE DAVIS- 7th Grade; ALBERT BANDA-PHOENIX - 8th Grade; NATAANI BITSILLY - 9th Grade; VELMA RAMOS-ALLEN - 11th Grade. #GOLAKERS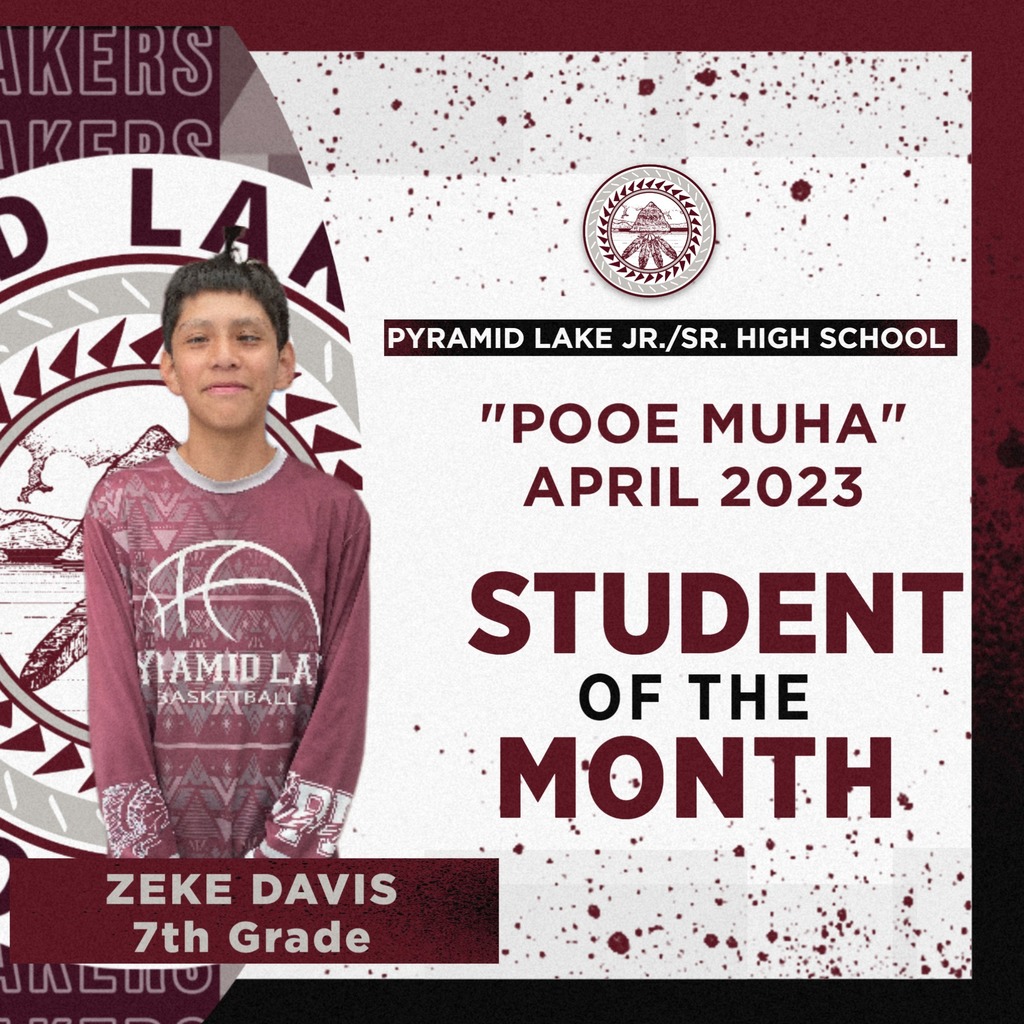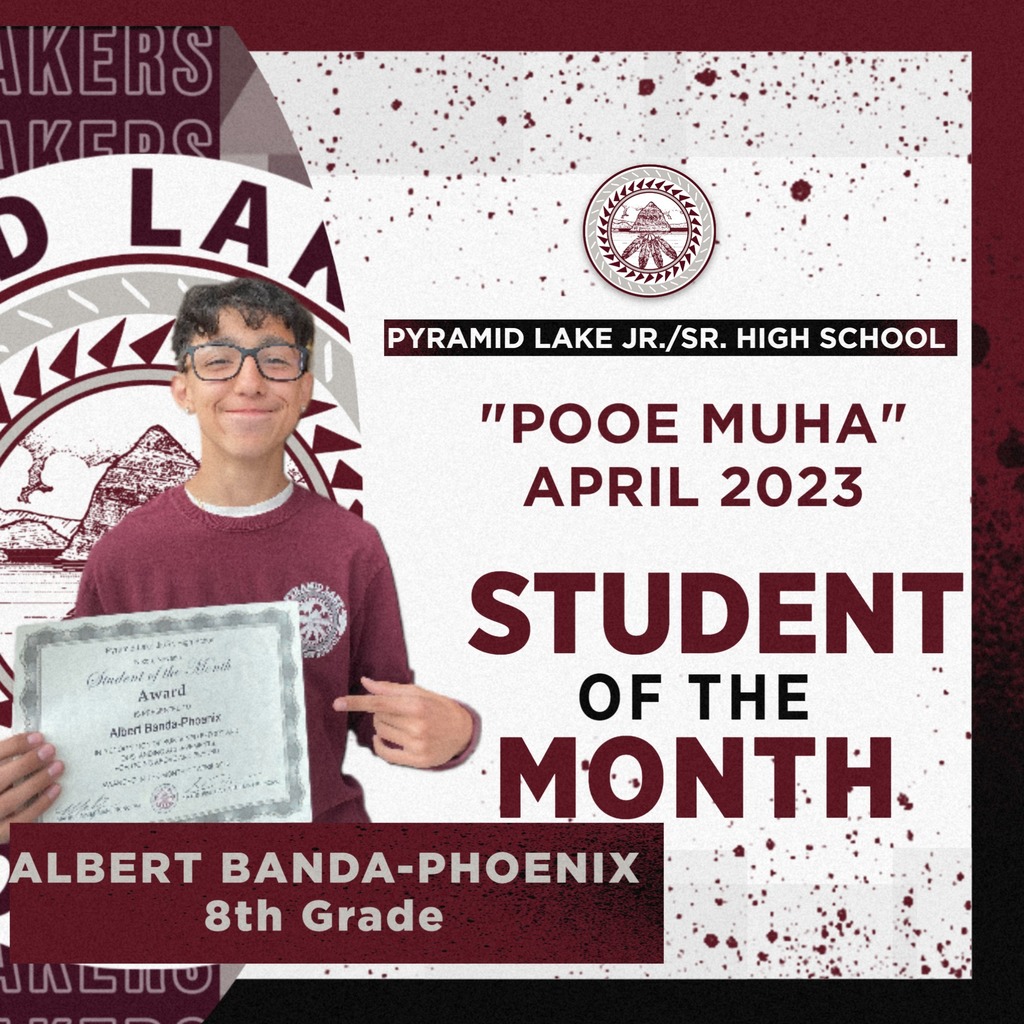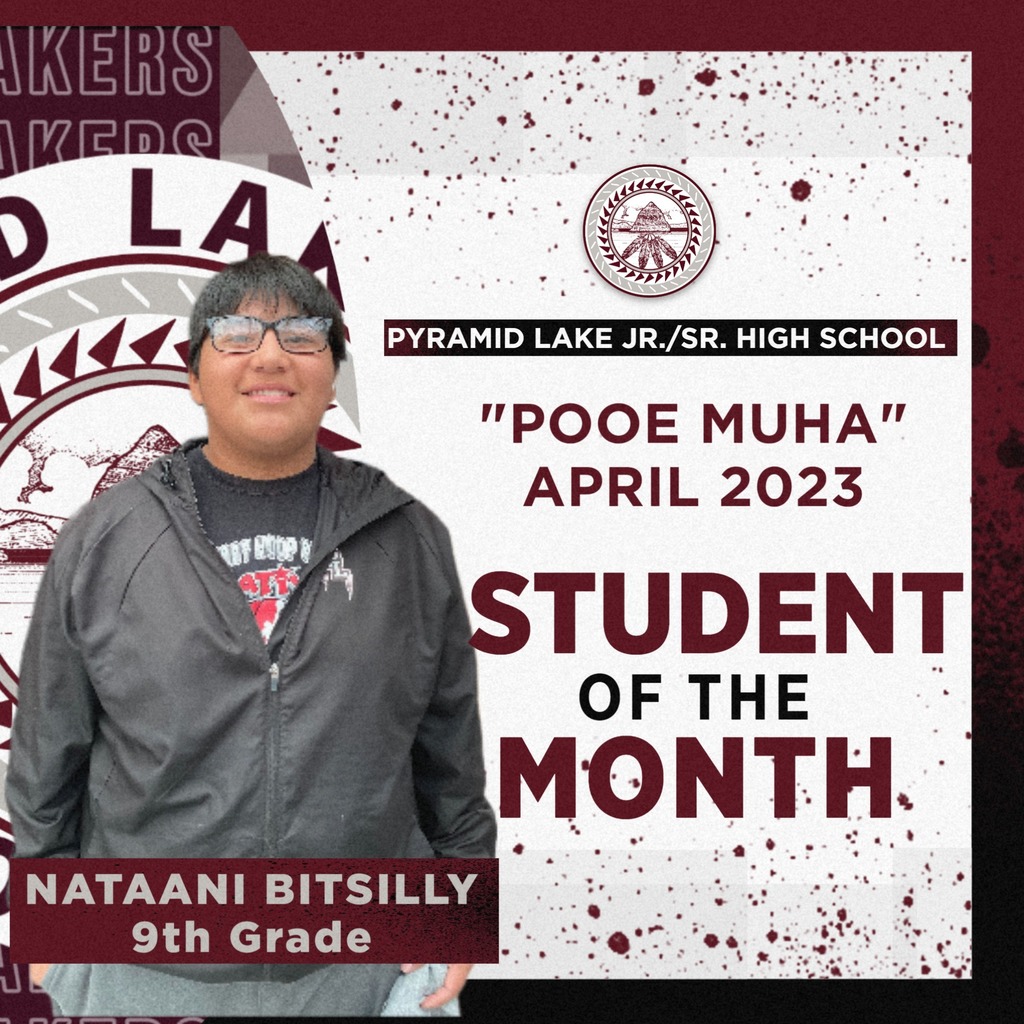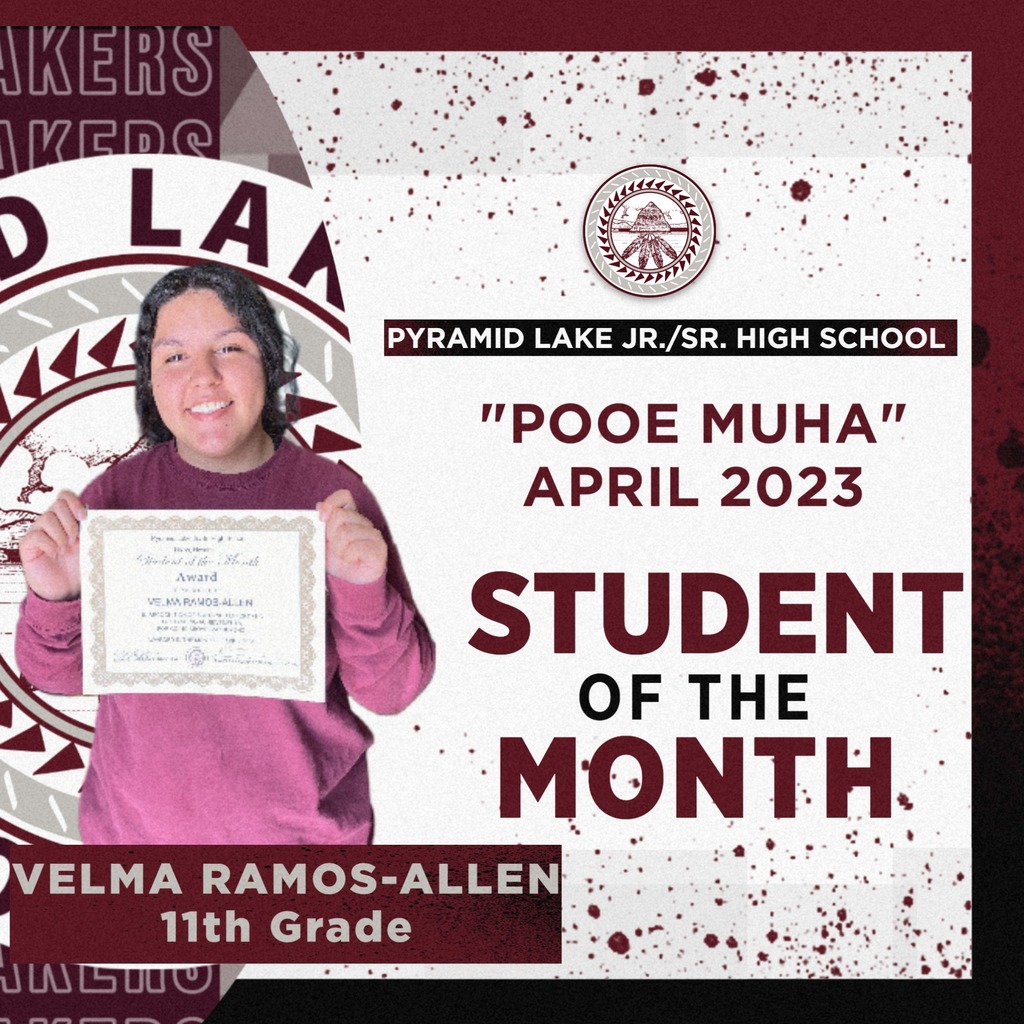 Two Hour Delay on Wednesday May 10th for Professional Teacher Development day.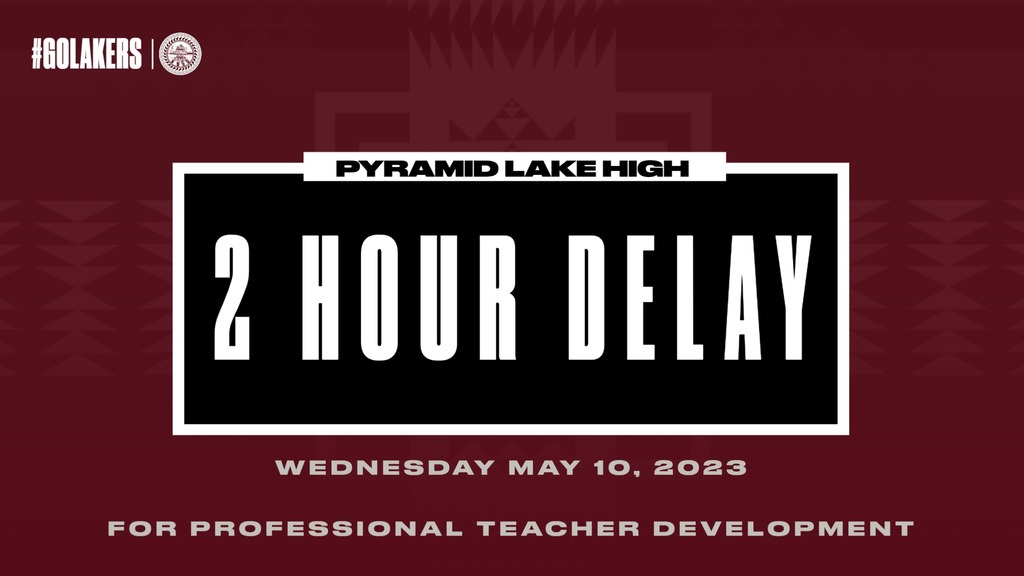 Today is CHAMPIONSHIP Tuesday for Middle School Track and Field. They will travel to Yerington High School to finish out their season. Meet starts at 9:30 am. Safe travels to our Student Athletes and all those attending. #GOLAKERS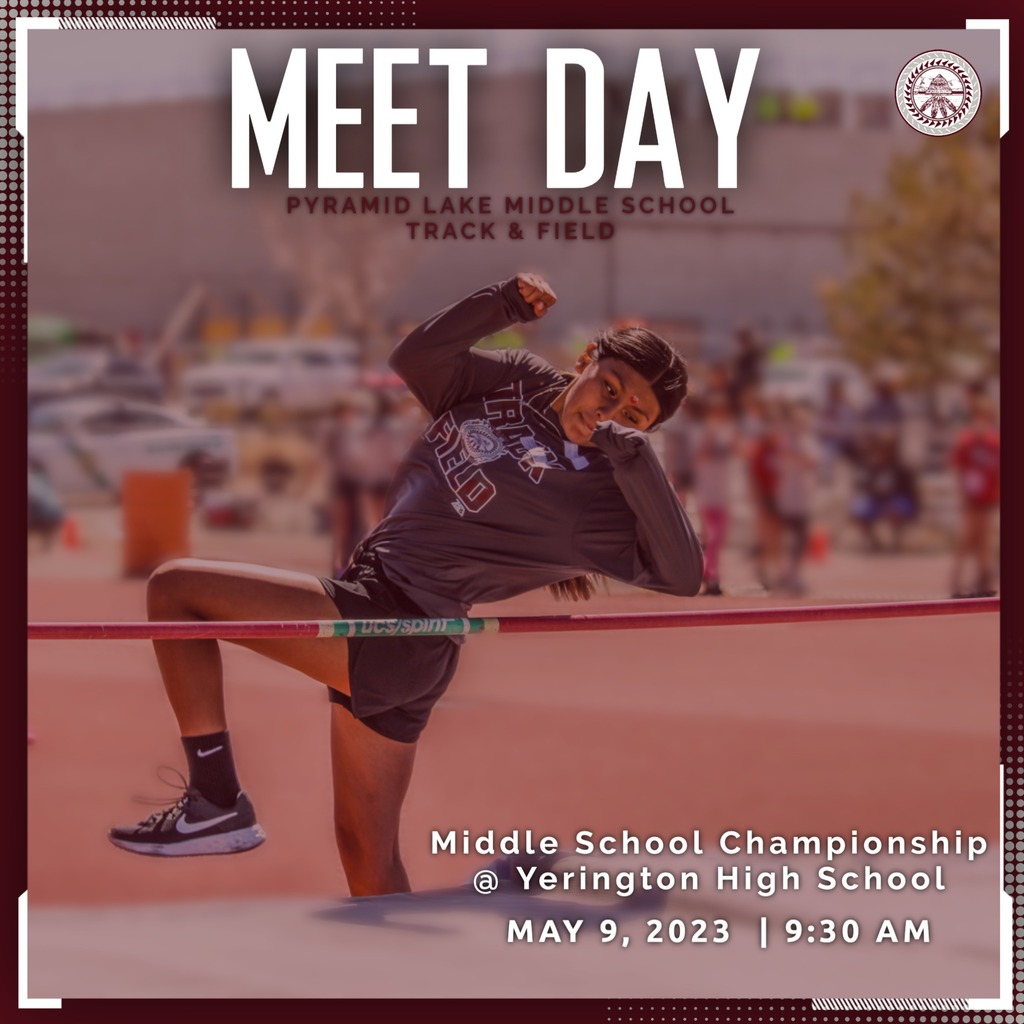 Congratulations and Good Luck to Softball and Baseball who will travel to Smith Valley for the Northern 1A Regional Tournament on Friday. The #2 Seeded Lady Lakers will face off against the # 3 Seeded Smith Valley at 11:15 am. As for Baseball the # 4 seeded Lakers will face the # 1 seeded Smith Valley at 9:00am. Come on out and support the Lakers! Good luck to both Baseball and Softball! #LAKERS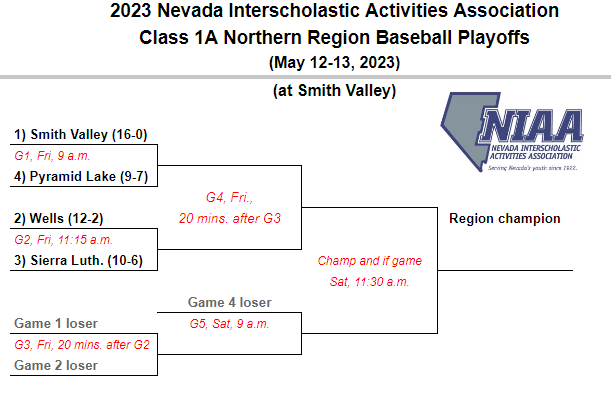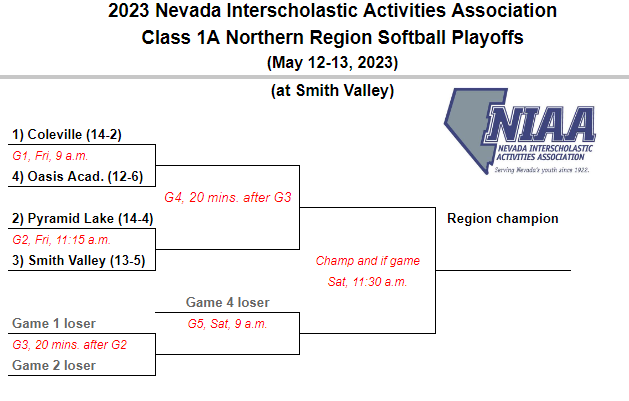 It's SENIOR NIGHT for the Lady Lakers! Come on out and support the Class of 2023 and they take the field for one last time as they are honored in between the double header. Good luck to all our Student Athletes. #LAKERS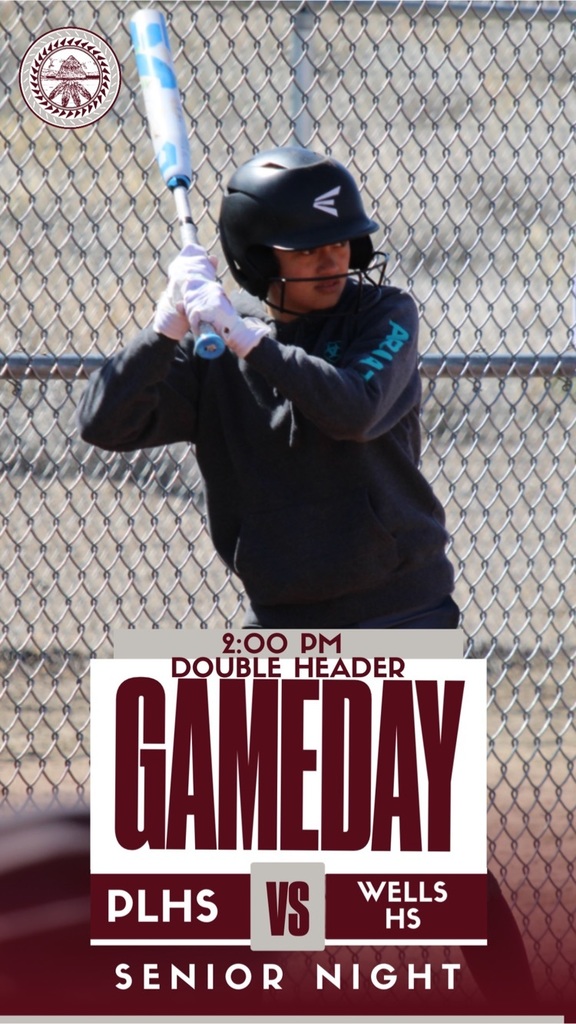 Today is MEET DAY! Good luck to all our Student Athletes who will be attending the Pershing County Invitational. #LAKERS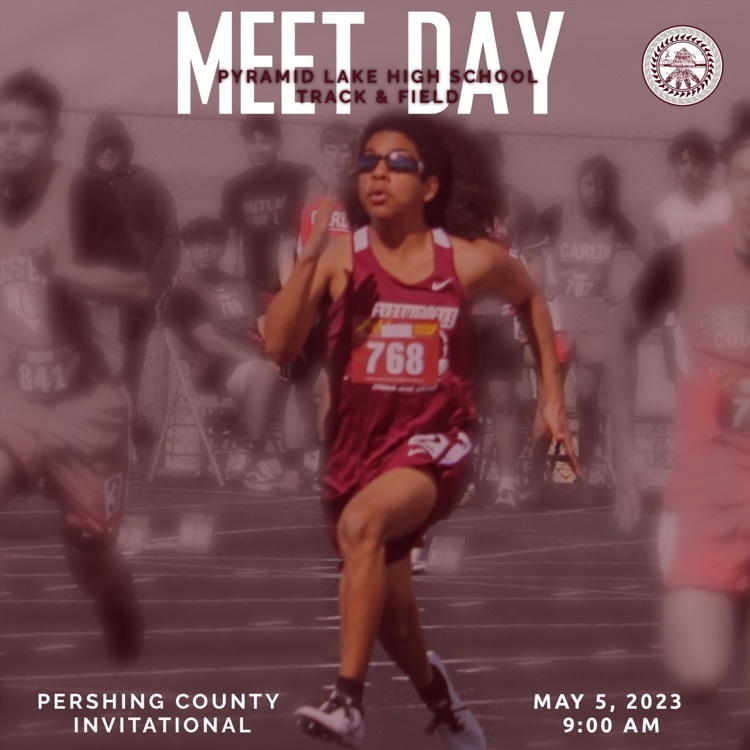 It's MEET DAY for Middle School Track & Field at the Winnemucca Invitational. Safe travels to our student athletes! #LAKERS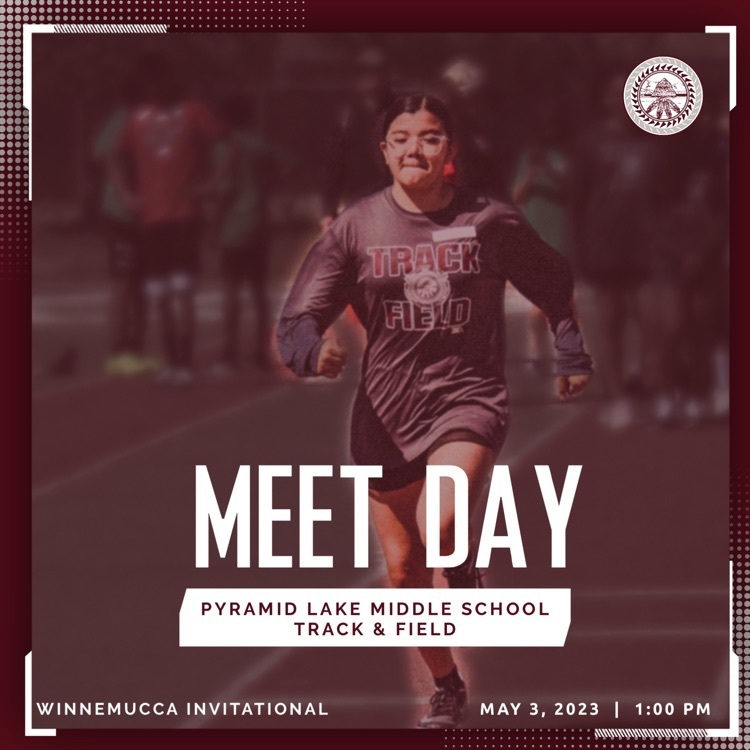 Game day for PL Baseball today 4 pm at PLHS. Come on out and support our Student Athletes. #DOWORK #LAKERS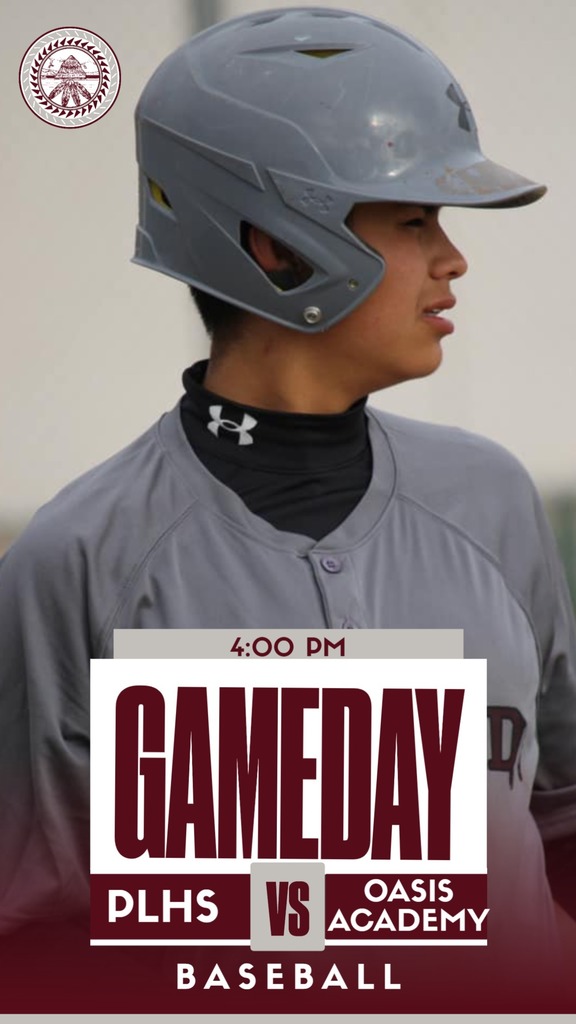 Please contact the Museum if you have any questions (775) 574-1088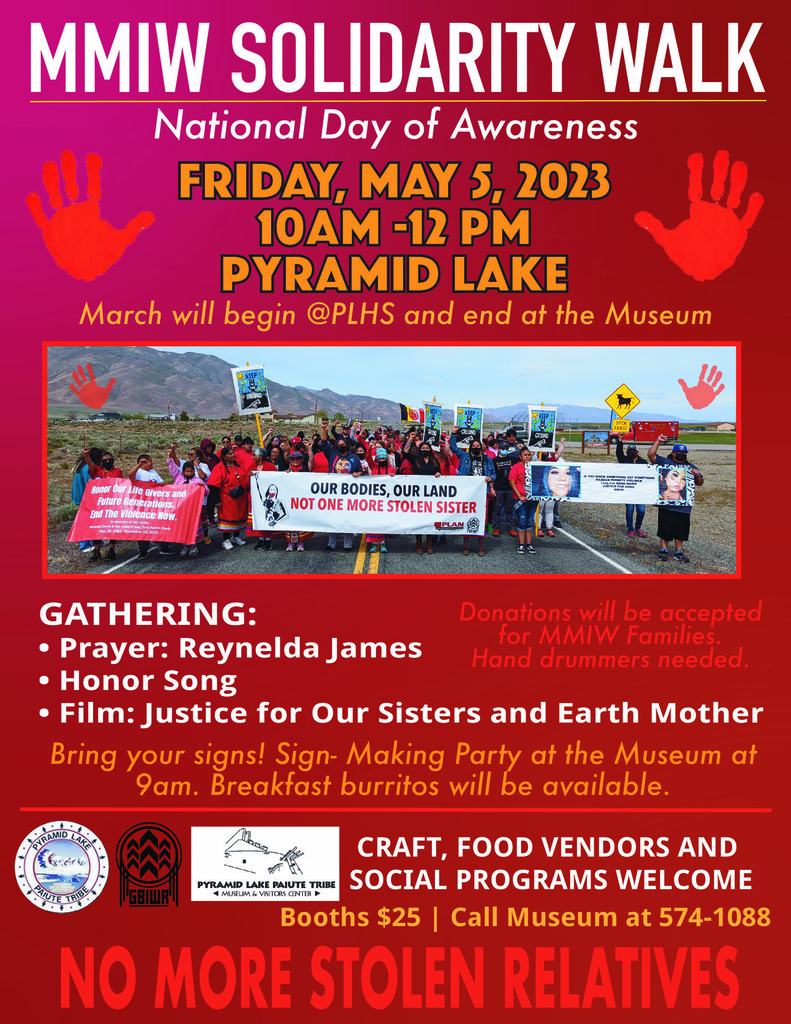 Please see Lori in the front office to pick up the forms or call (775) 574-1016 for more information.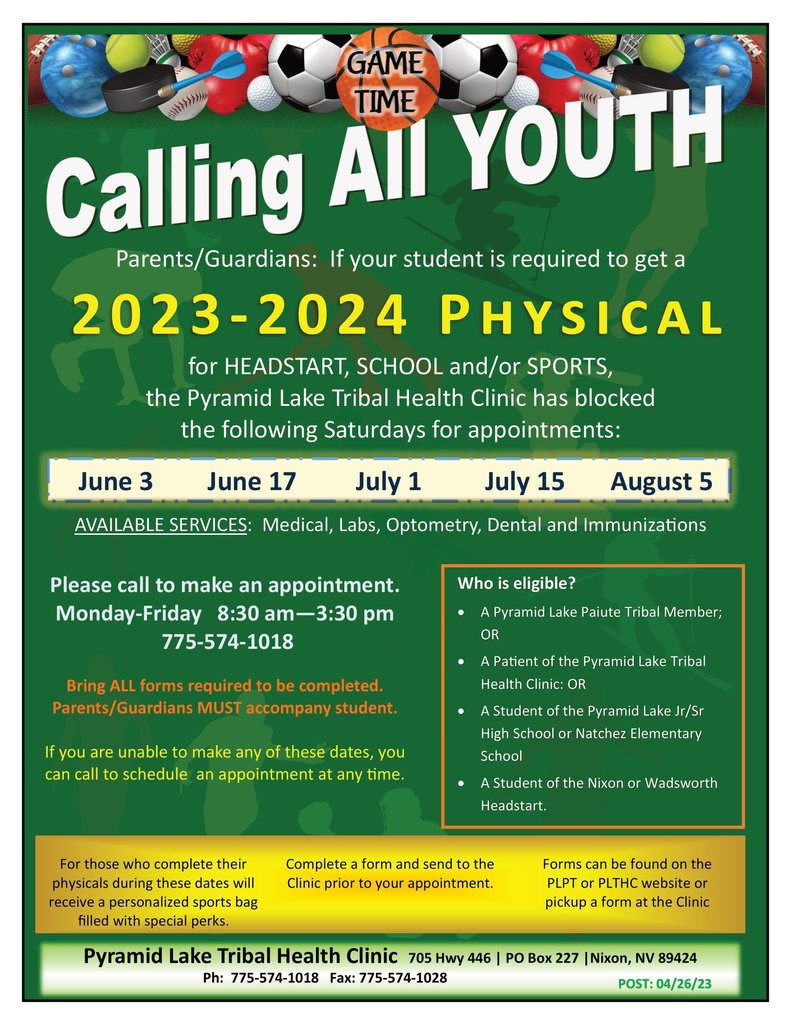 It is a Double-Header GAME DAY for Laker Baseball & Softball. Baseball will host Virginia city at PLHS and Softball will travel to Virginia City for their double header. Both games start at 2:00 pm. Middle School track has its first track meet today starting at 9:00 am at Fernley Intermediate School. If you can make it, come on out and support all of our Student Athletes. #LAKERS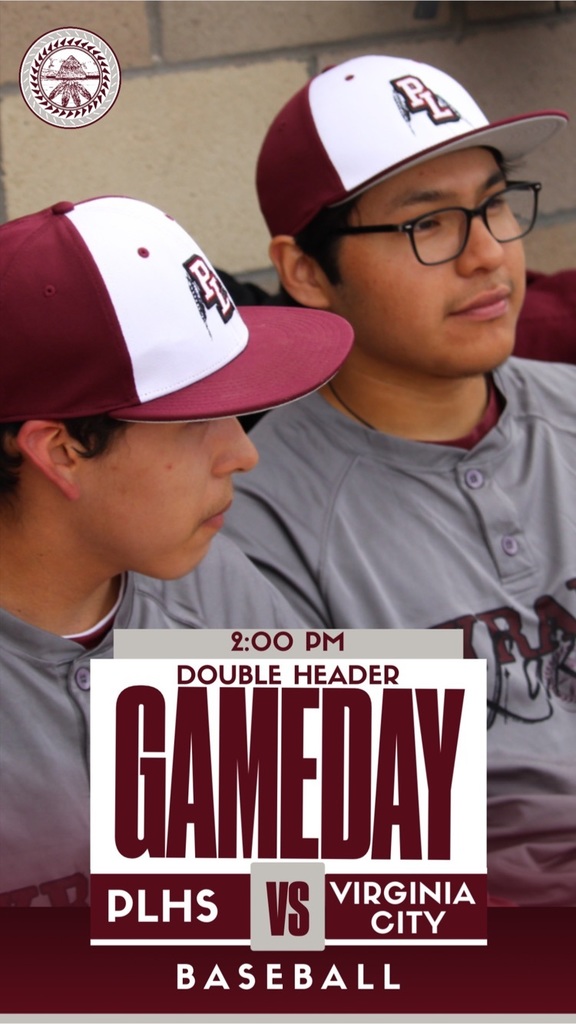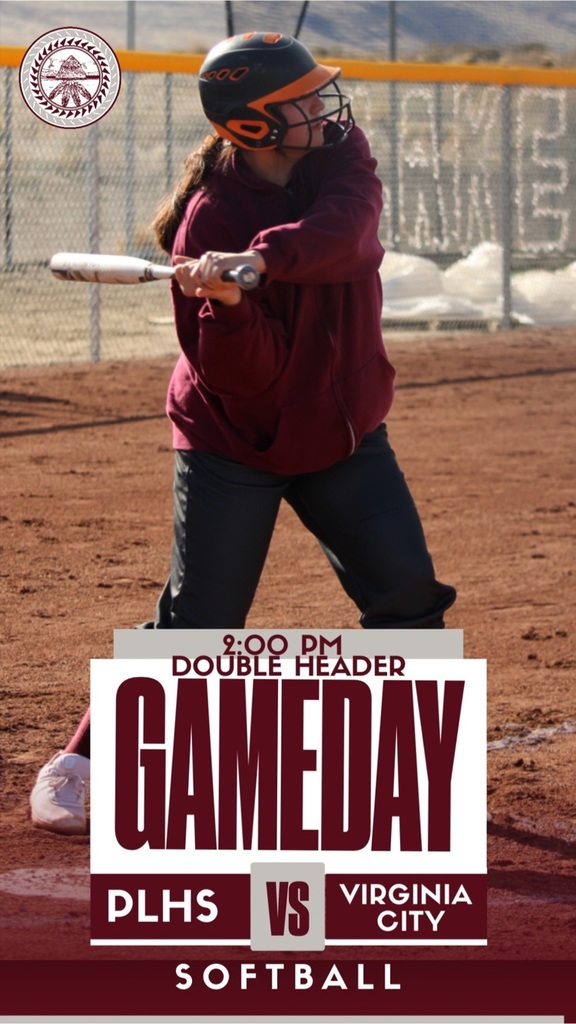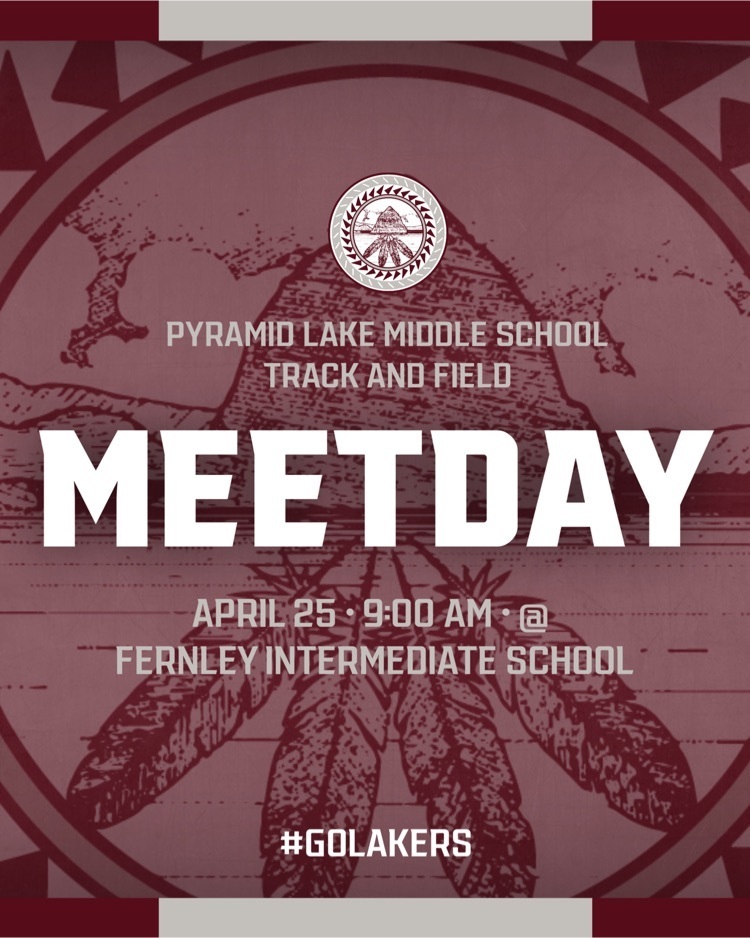 PLHS Track & Field will be attending the Lowry Invitational @ 9 am. Good luck all Student Athletes! #GOLAKERS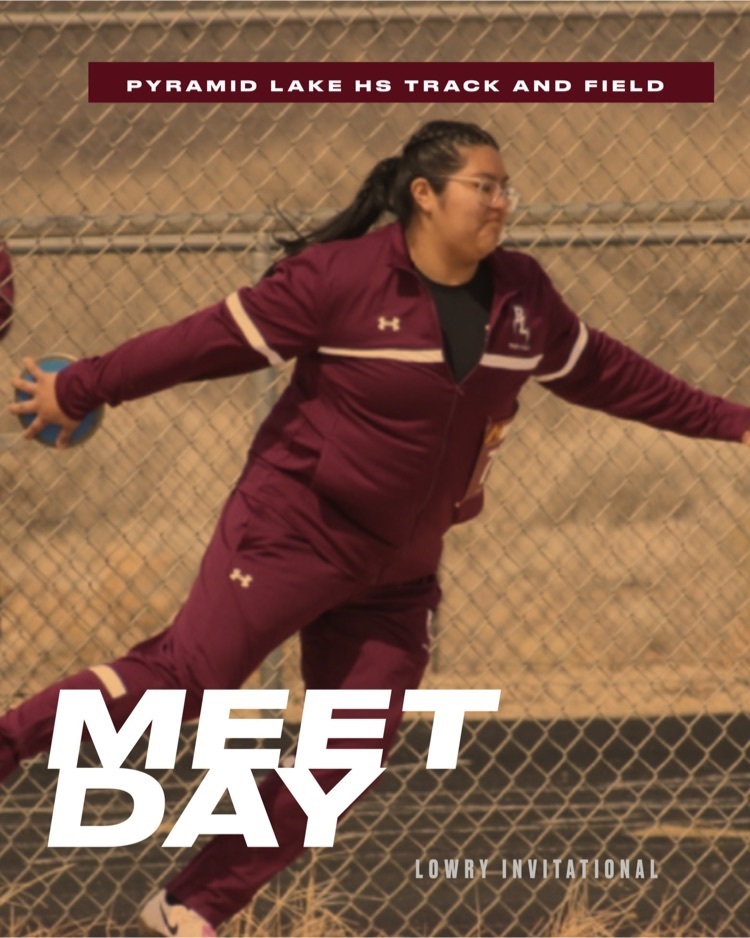 it's GAME DAY for the Laker Softball and Baseball as they travel to Smith Valley for a double header starting at 1:00 pm. Safe travels to the team and fans! #LAKERS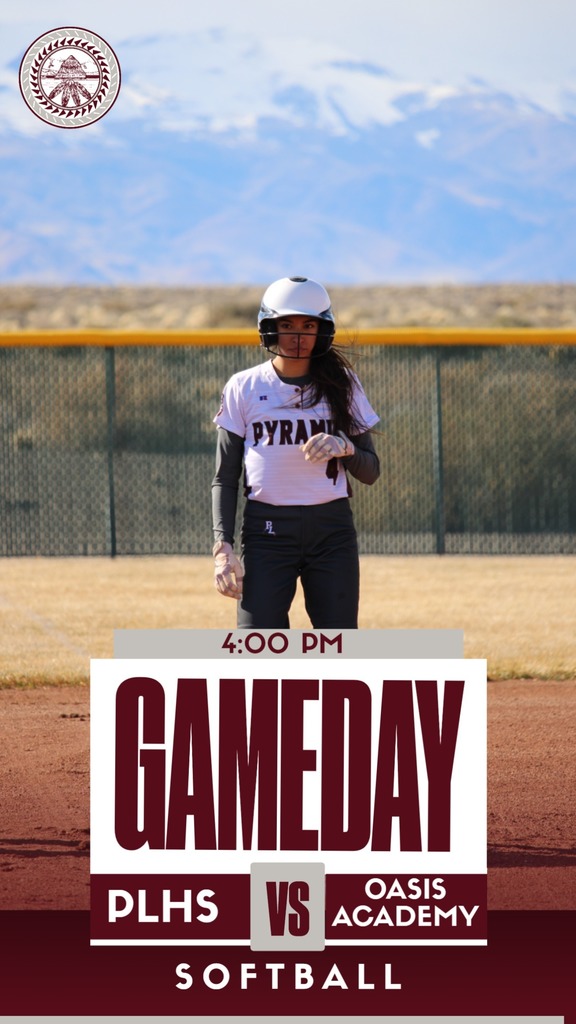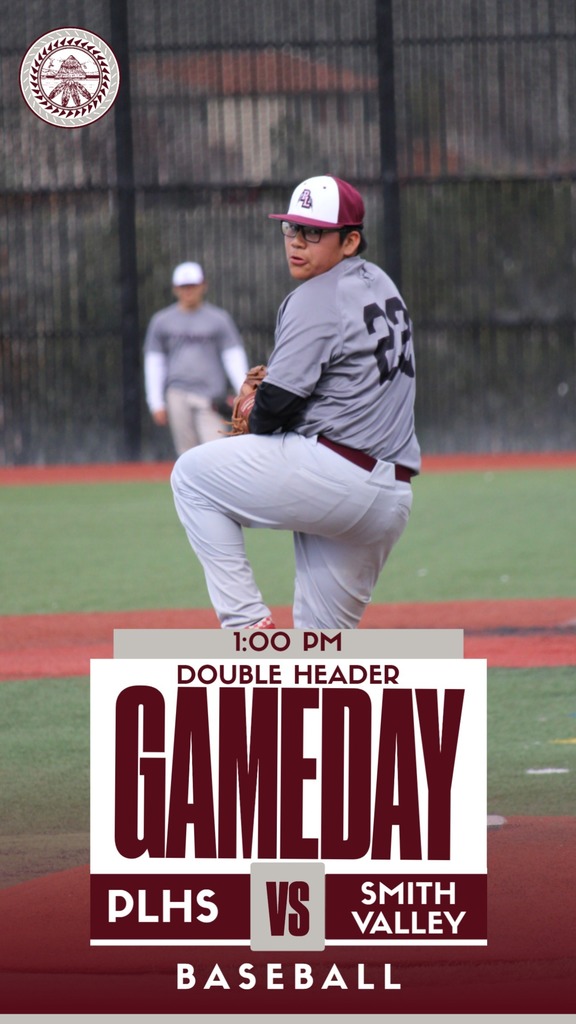 Just a reminder that we will have BIE testing this today 4/19 and tomorrow 4/20. We will have a 1/2 day bell schedule with all students. After lunch, students not testing or playing sports will go home. Students not testing but playing a sport will go to practice right after lunch until 3:30. Grades 6,7,8,11 will stay to test in regular classrooms until 3:30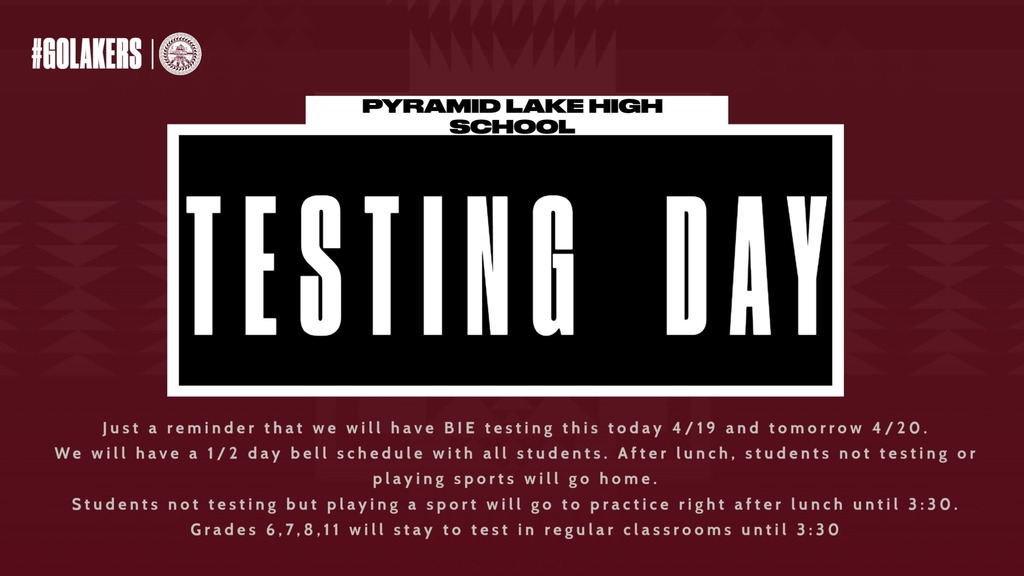 It's GAME DAY for Softball and Baseball at PLHS. Both games start at 4:00pm. Hope to see you all there! #GOLAKERS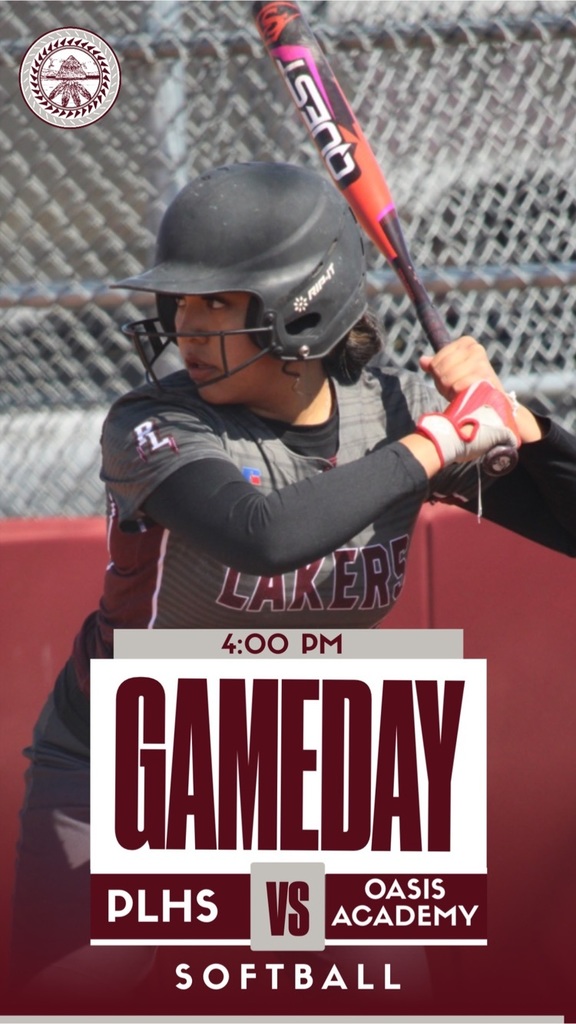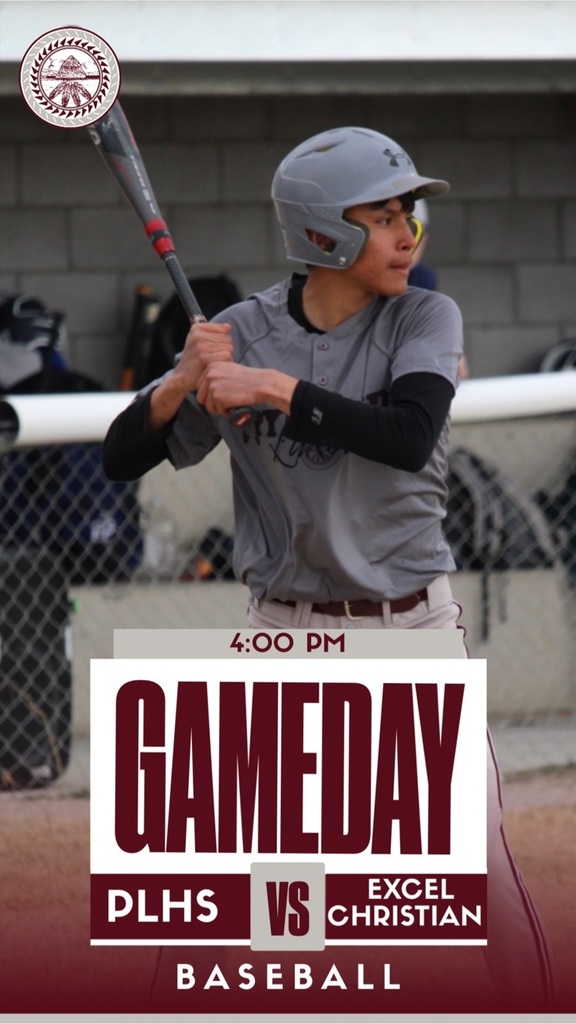 Pyramid Lake High School's Career fair was cancelled for tomorrow 4/18. The Juniors and Seniors will be attending Fernley High School's career fair tomorrow at 9:00 am and return to school at 11:00 am. The Career fair will be Open to the public from 2:30-3:30pm. #GOLAKERS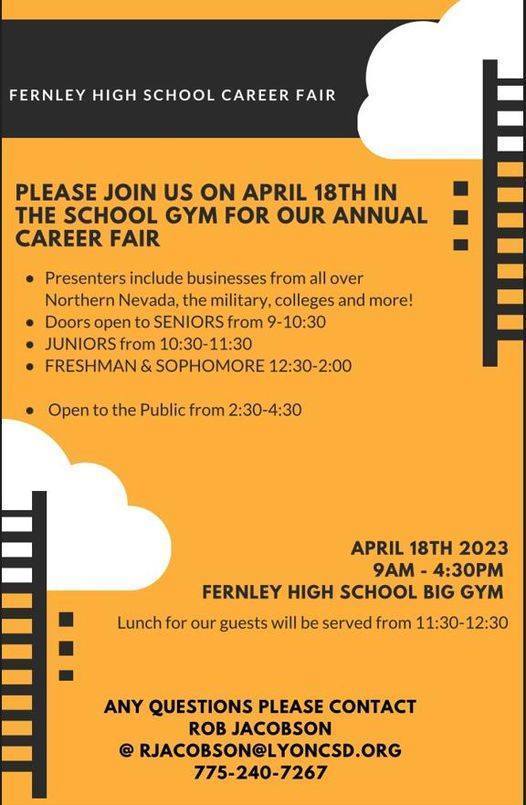 It's Game day for Baseball & Softball as they travel to Yerington High School for a double header starting at 2:00 pm. Safe travels Laker Fans! #GOLAKERS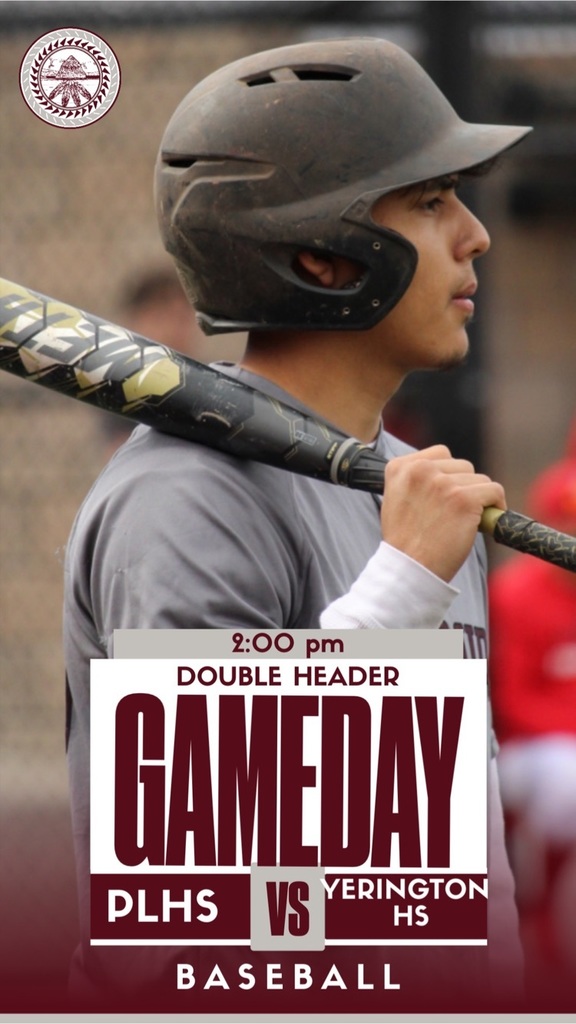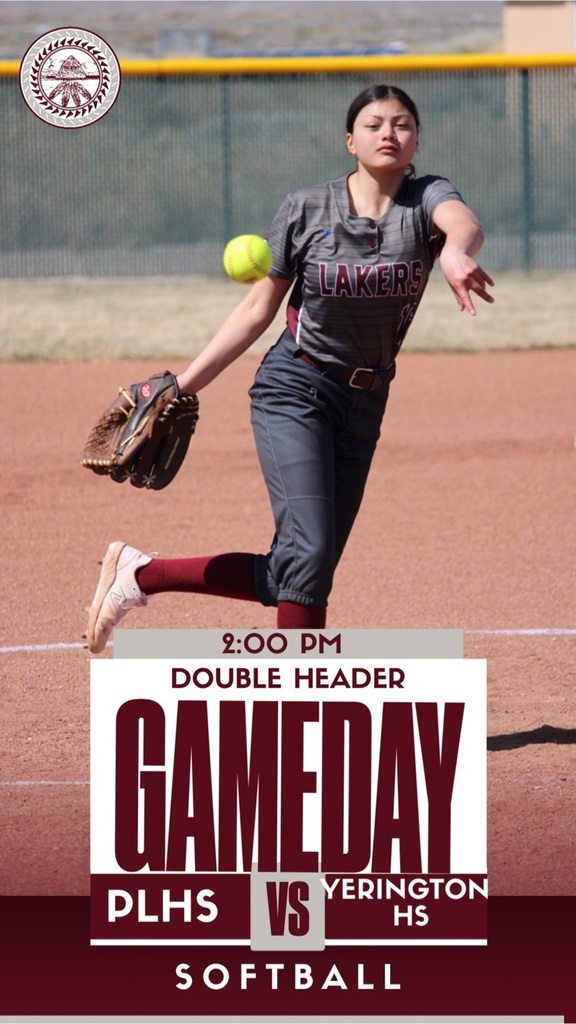 It's MEET DAY FOR Pyramid Lake Track & Field at the Eureka Invitational starting at 9:00am. Safe travels Lakers! #LAKERNATION

Congratulations to PLHS Students of the Months for MARCH 2023. These students have been nominated by their teachers for exhibiting academic responsibility, behavior in and out of the classroom, and always willing to help others. They will receive a certificate and an incentive. Telaine Wasson- 8th Grade; Joyana Wasson - 8th Grade; Gage Meek - 12th Grade; Emmit Bitsilly - 12th Grade. #GOLAKERS