Back to School BBQ-August 3rd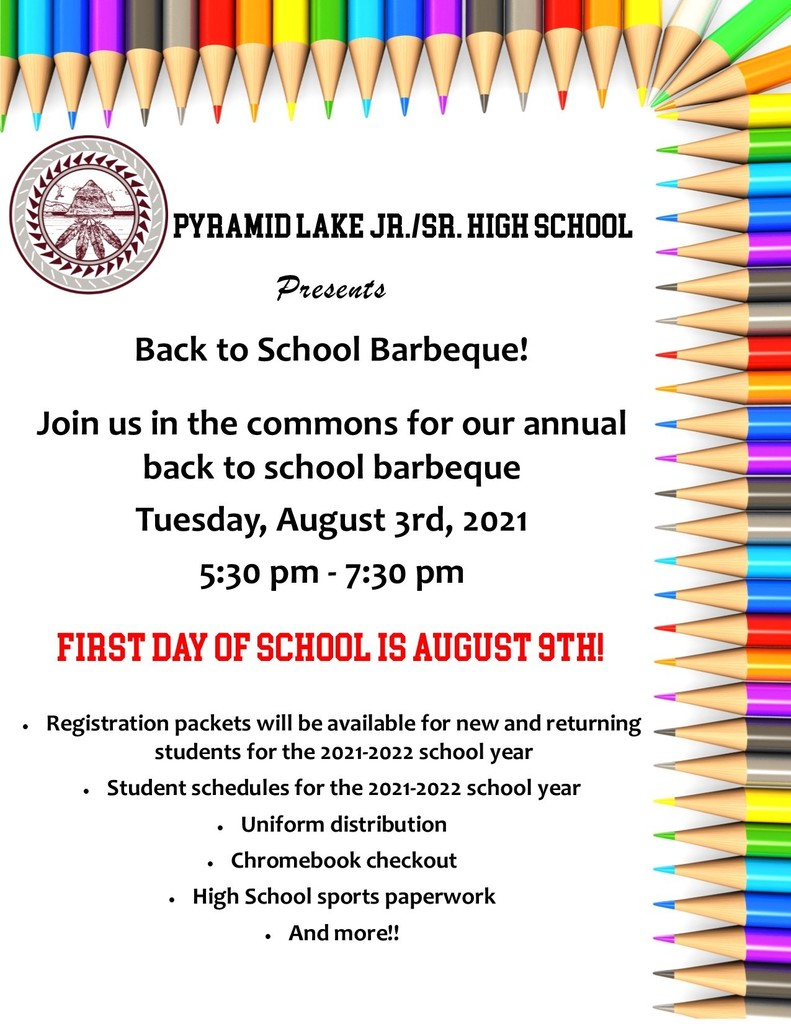 Back to School BBQ-August 3rd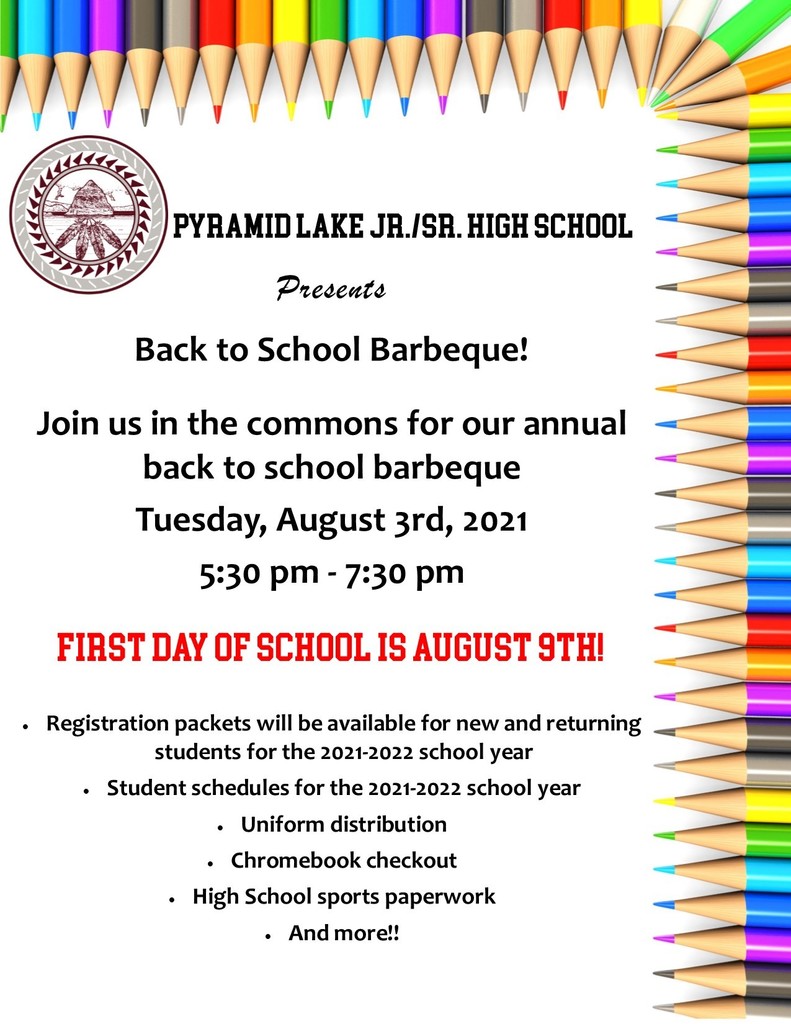 Student enrollment begins Monday, July 26th.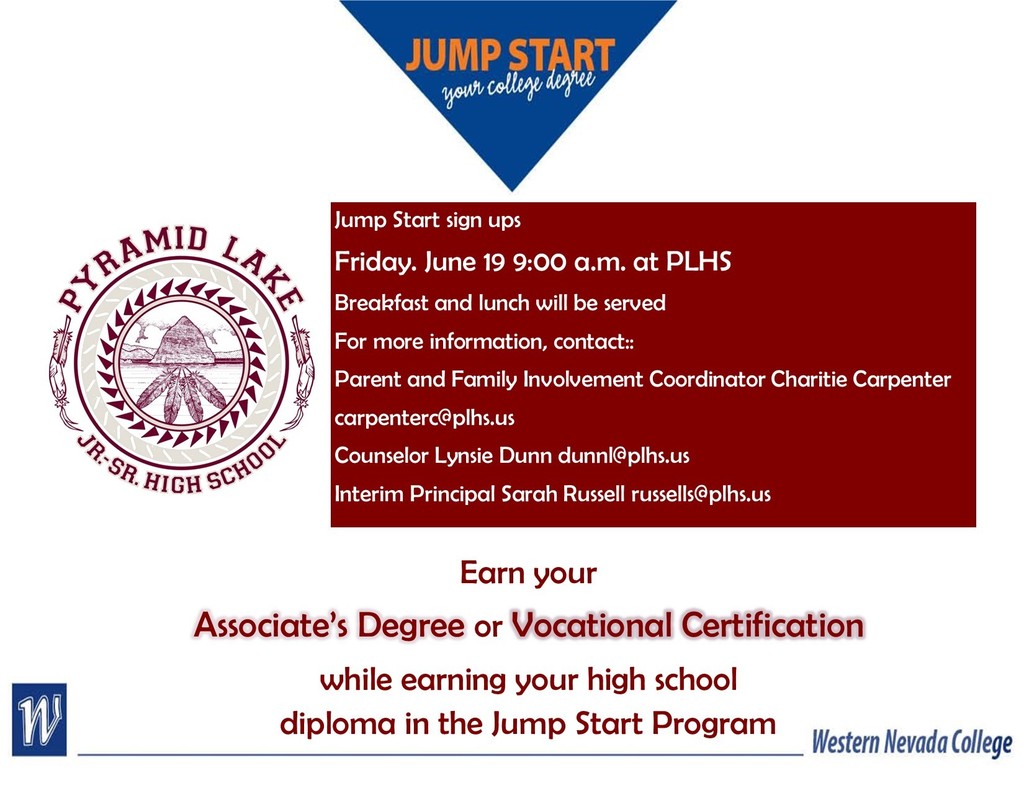 Families, here is our calendar for the 2021-22 School year.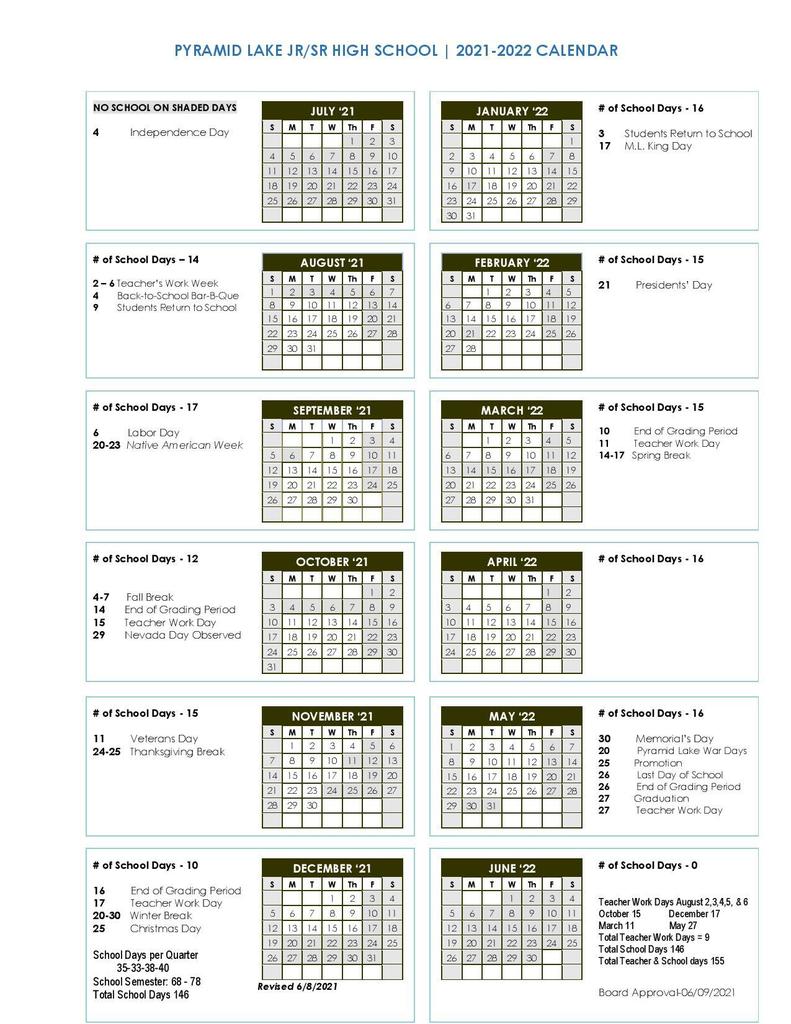 Junr BOE Meeting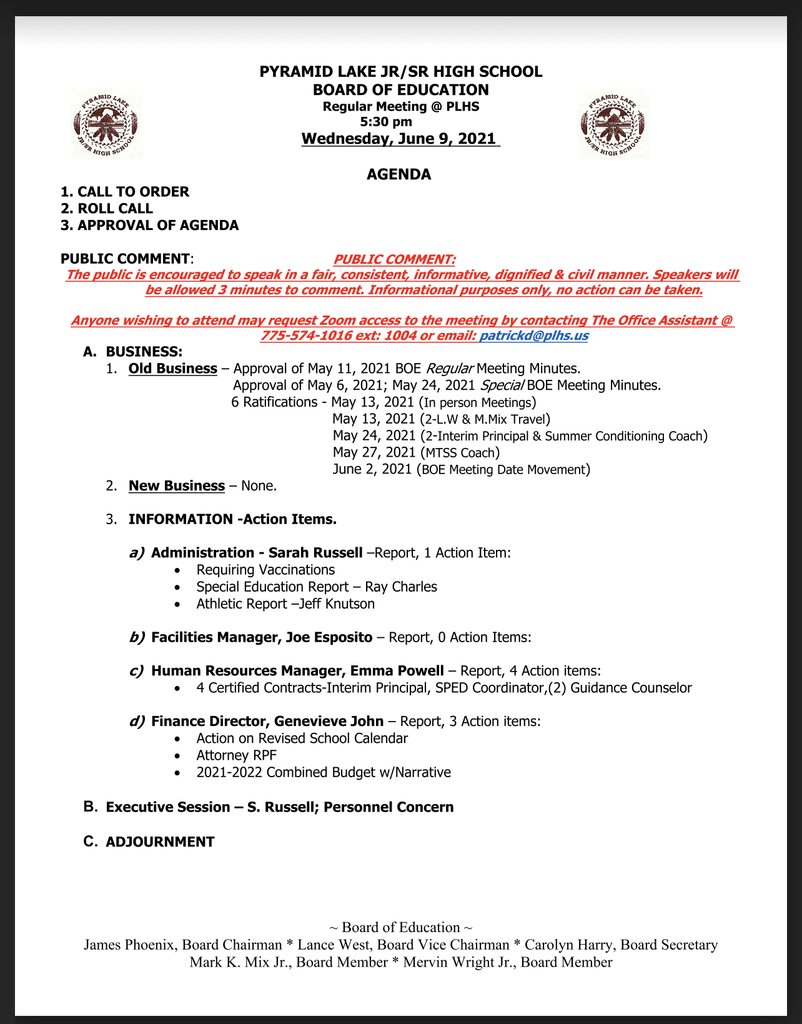 Our Summer Meal Program is here! PLHS will be delivering a cold breakfast/lunch to the Nixon, Wadsworth, Sutcliffe area every day Monday-Thursday. On Thursday you will receive a meal for Friday. Meals can be picked by any child up to 18 years (and disabled adults to age 23 years) or by parent/guardian.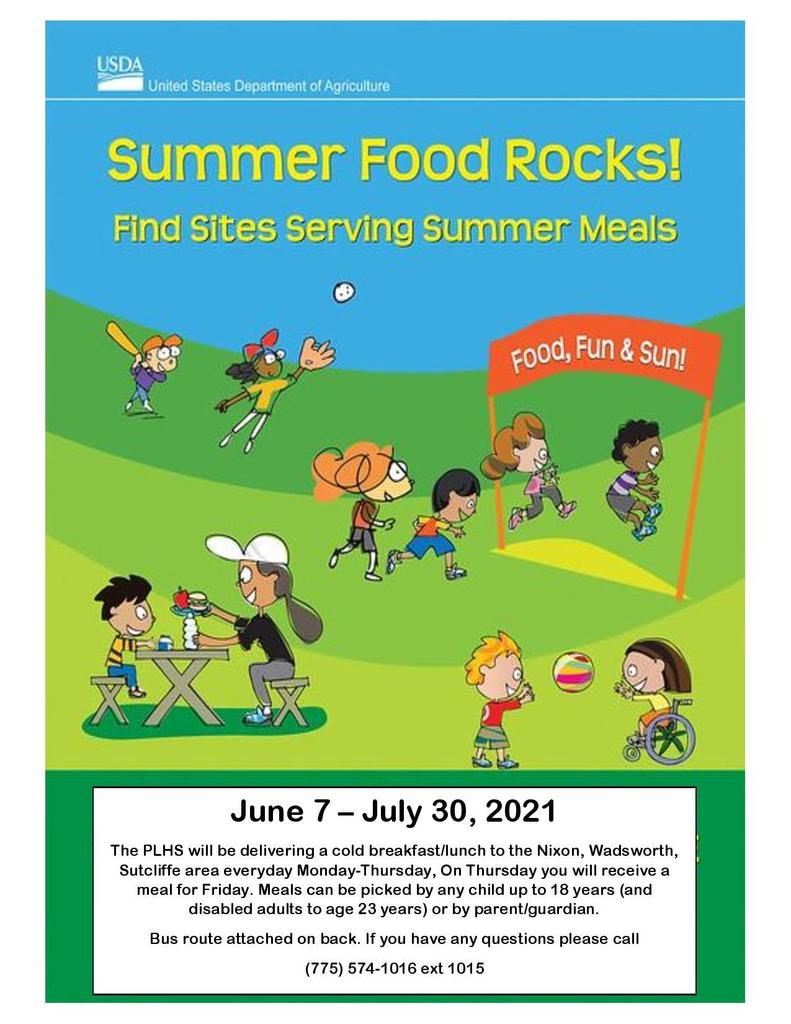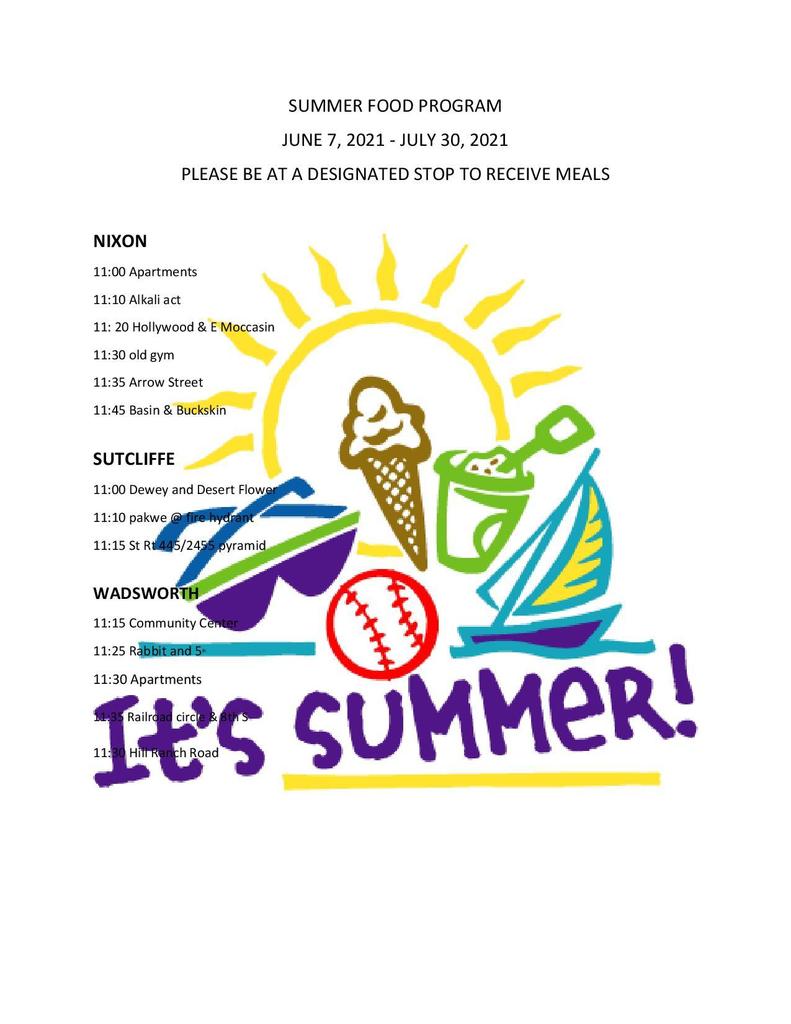 End-of-year information for Laker and future Laker families!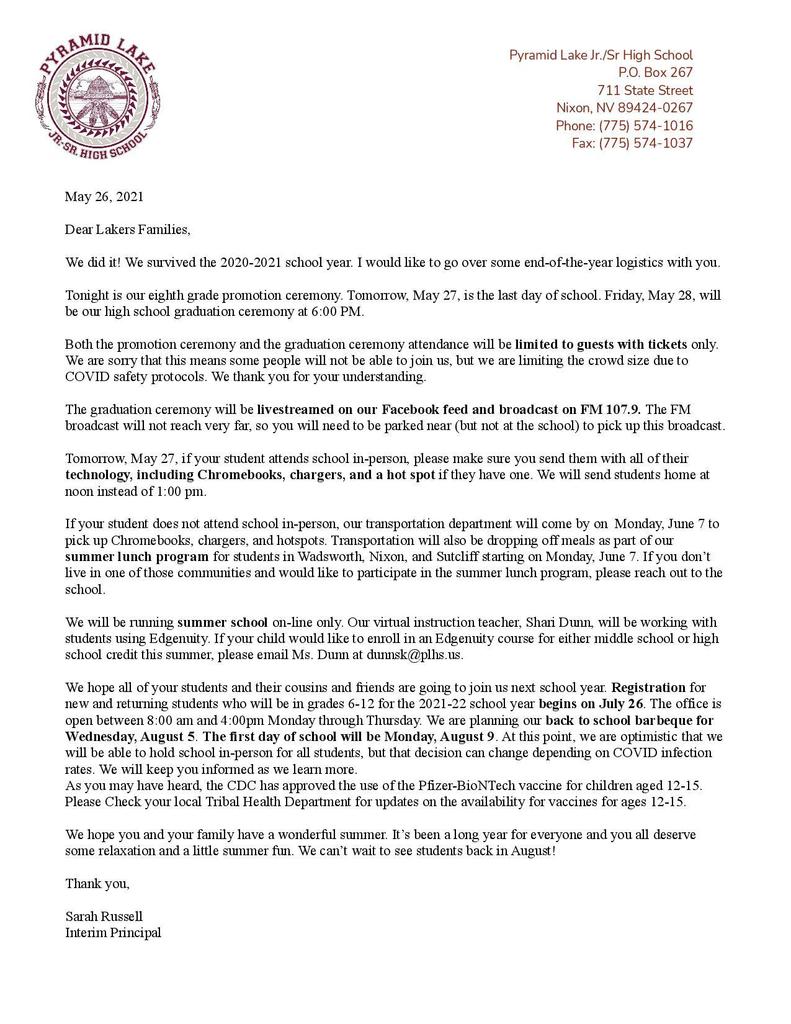 Grant Information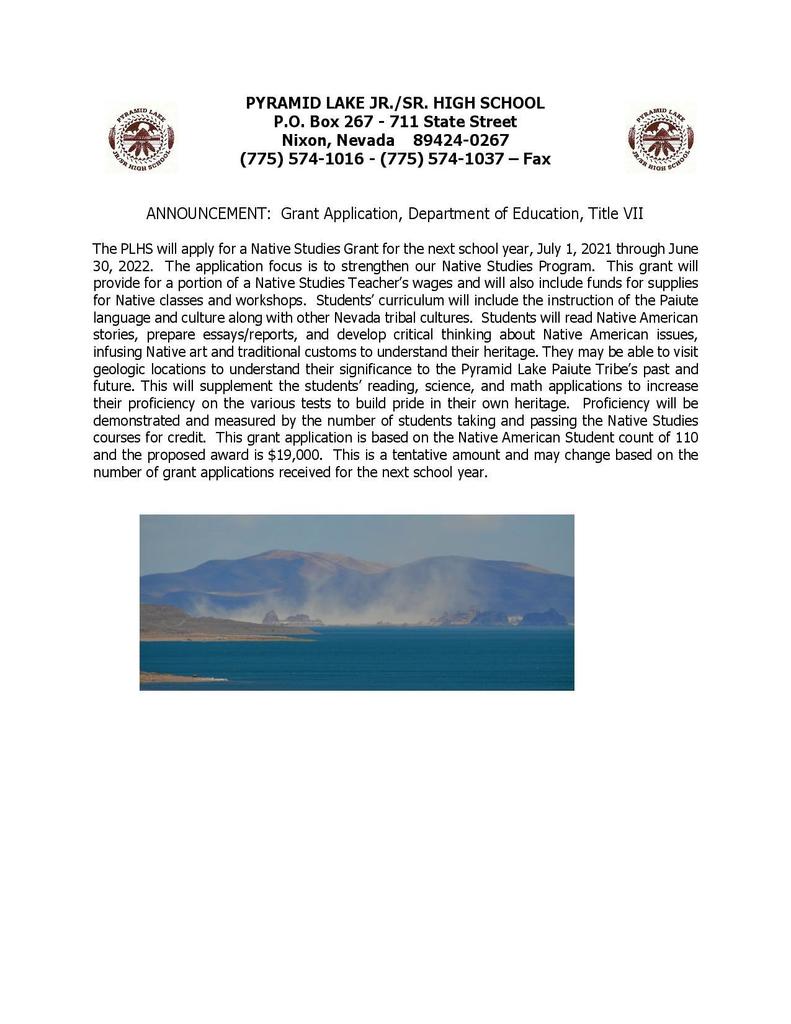 Information for families of graduating seniors.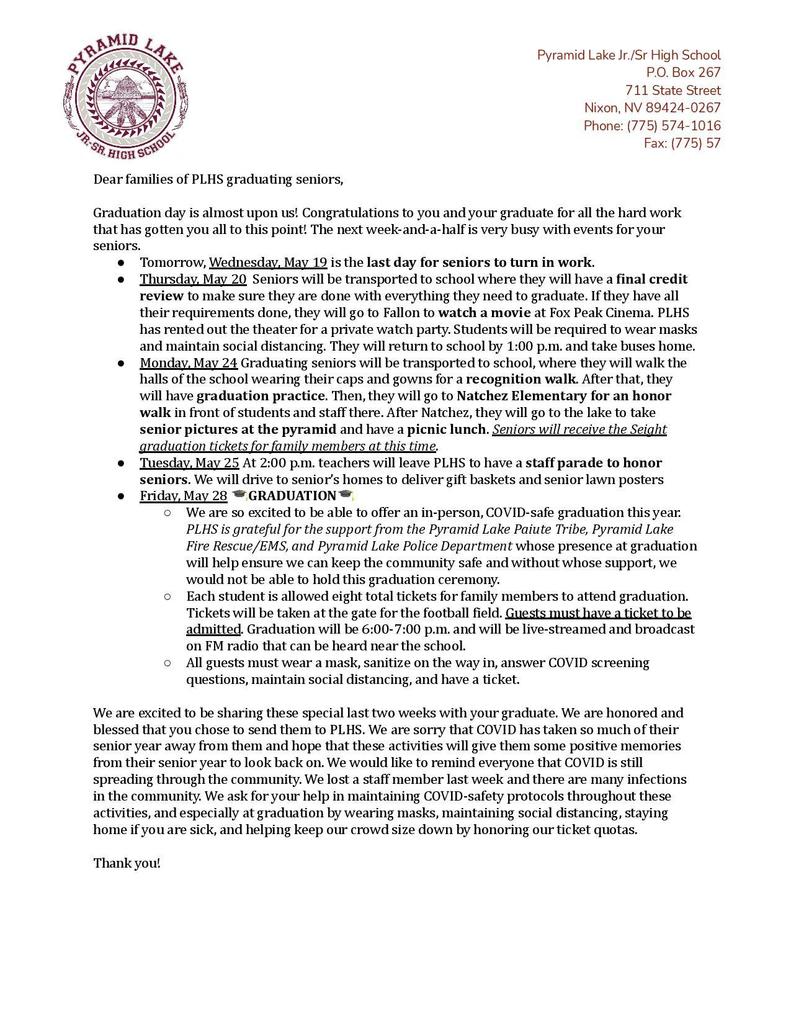 Information for families of eighth graders about promotion.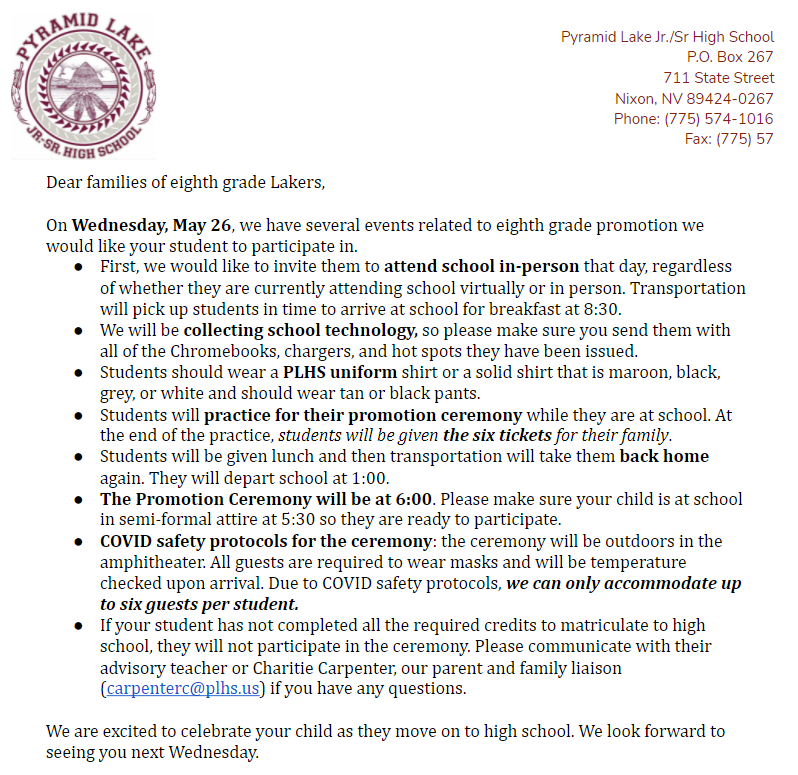 Emergency Broadband Benefit Program: Helping Households Connect During the Pandemic The Federal Communications Commission announced as of May 12, 2021, eligible households will be able to enroll in a program to receive a monthly discount off the cost of broadband service from an approved provider. The Emergency Broadband Benefit Program (EBBP) will provide eligible households with discounts of up to $50 a month for broadband service, and up to $75 a month if the household is on Tribal lands. It also provides a one-time discount of up to $100 on a computer or tablet for eligible households. Eligible families can enroll through an approved provider or by visiting
https://getemergencybroadband.org
. The EBBP will assist families and households struggling to afford internet service during the COVID-19 pandemic. This new benefit will connect eligible households to jobs, critical healthcare services, virtual classrooms, and so much more.

We lost a member of the Laker Family this week. Cheryl served as a bus driver and a teacher's aide and impacted the lives of children and families in the community. We grieve for our lost colleague and friend and for the community who lost a powerful supporter and defender of children. If your student is struggling with Cheryl's passing, please let us know and we will connect you and your child to a counselor.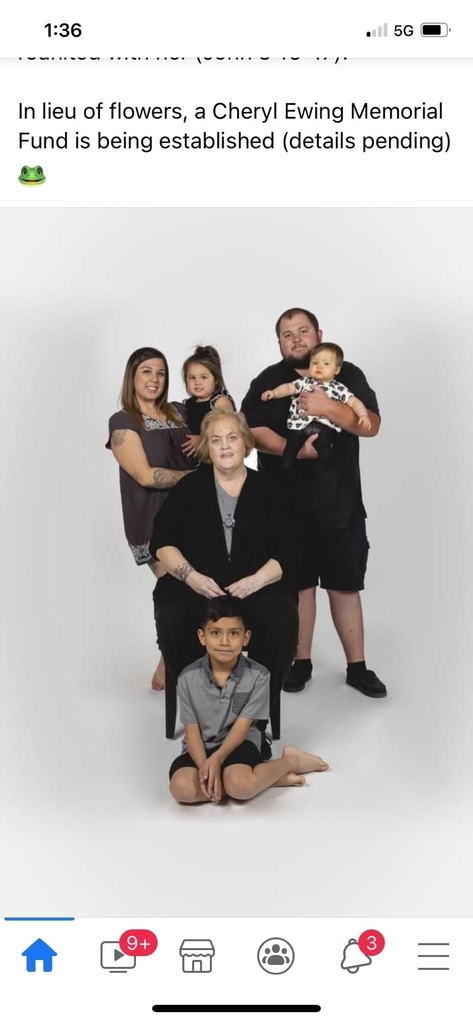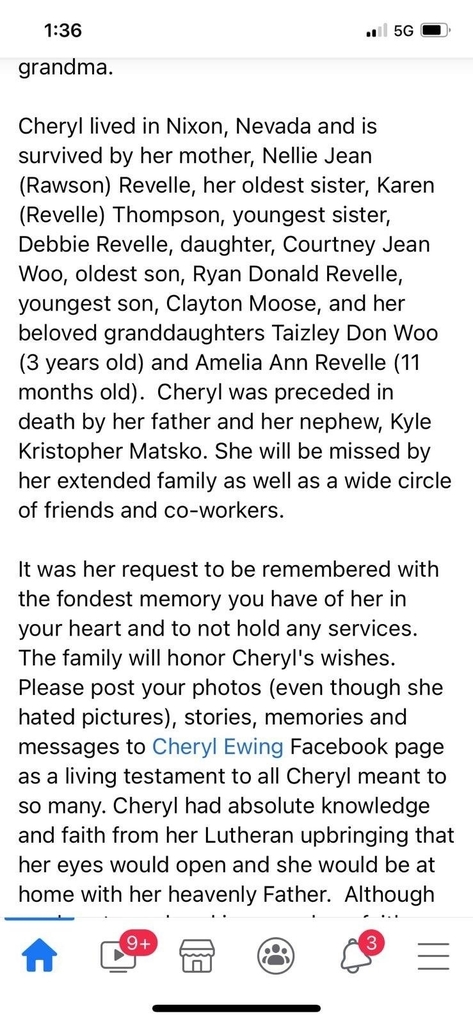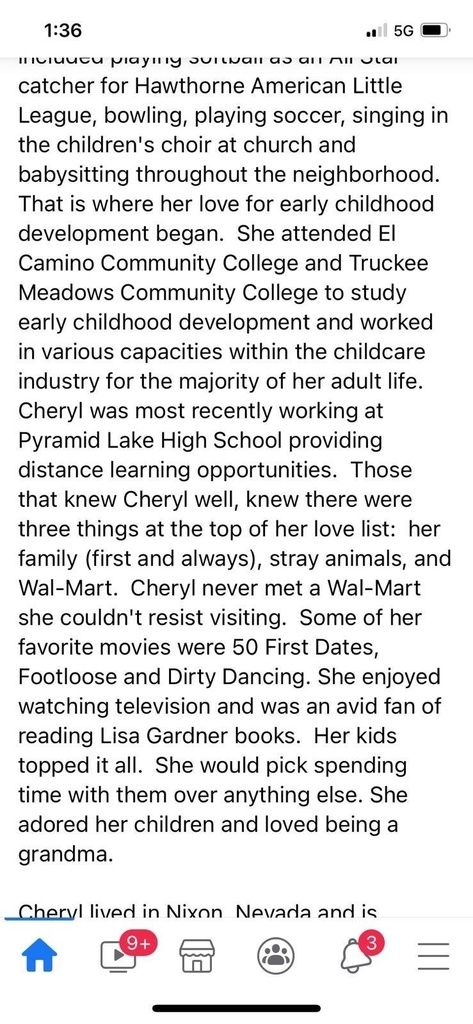 GRADUATION INFORMATION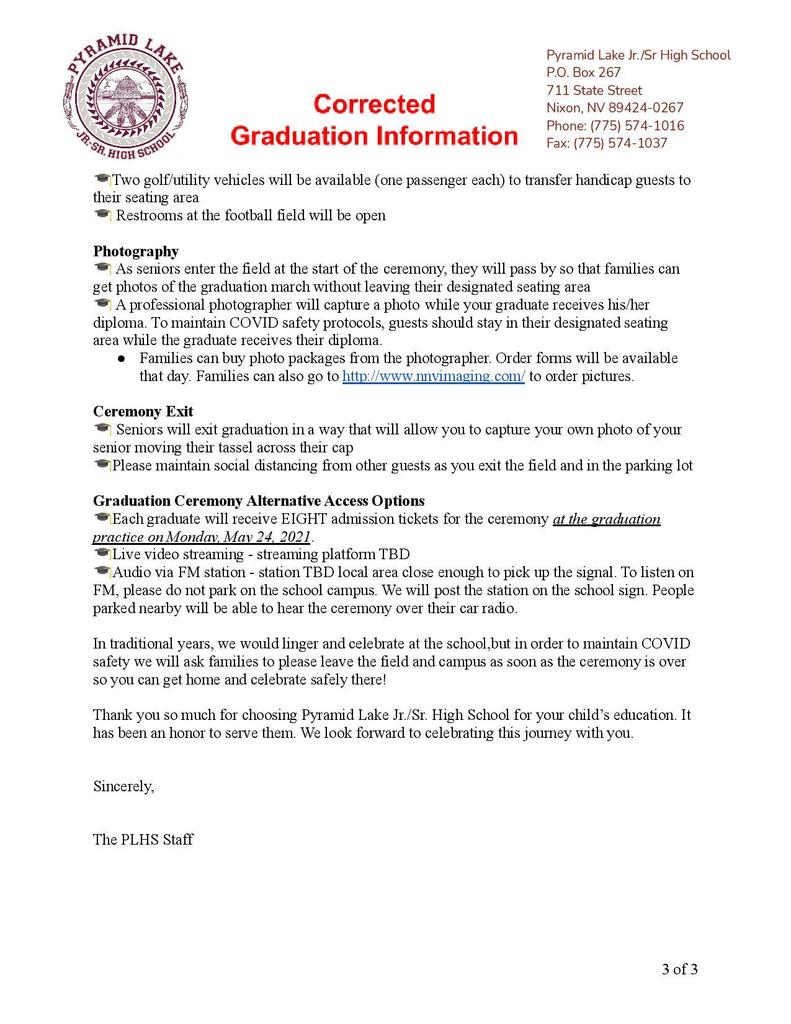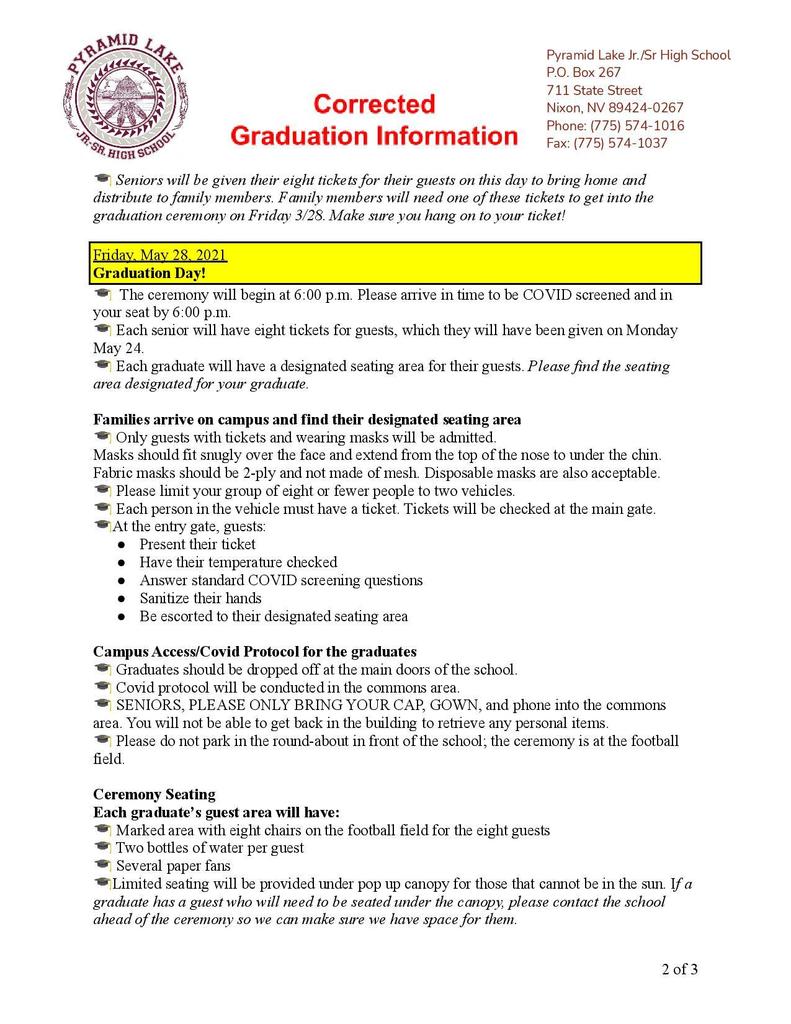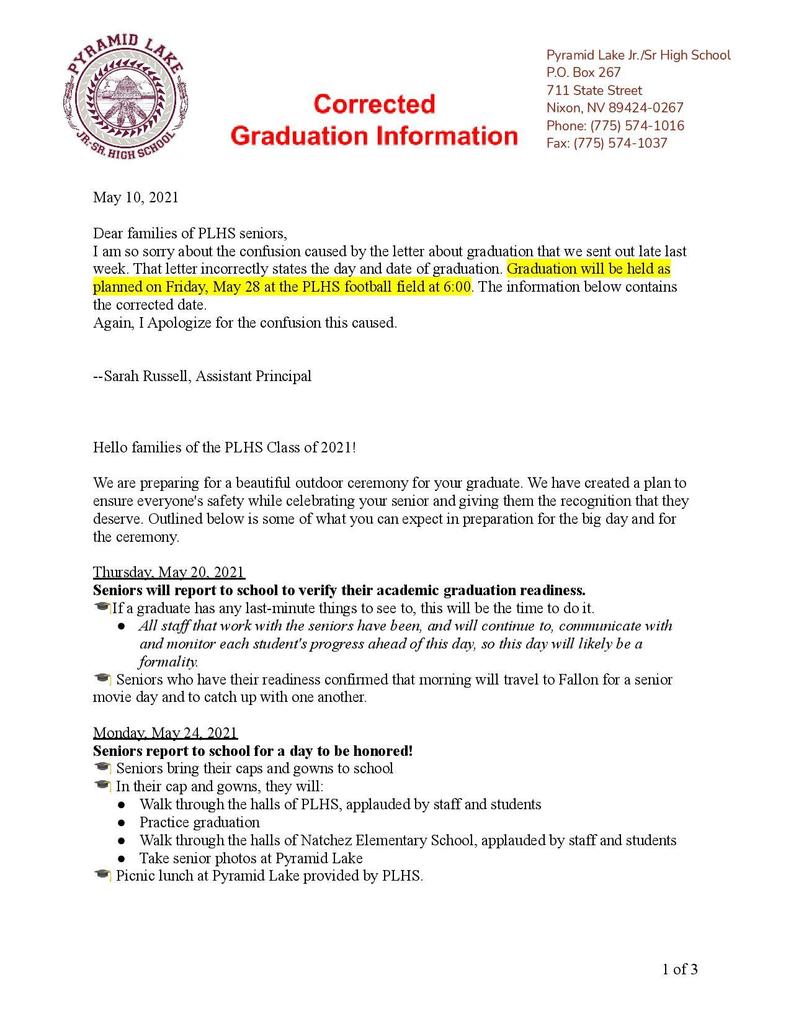 UPDATED Pick up time for students testing 5/12/21 & 5/13/21 FALLON / EAST FERNLEY 7:08 AM @ DOI DICUTTA 7:18 AM @ RAMBLING WINDS & 7:30 AM @ W. CENTER ST 7: 53 AM @ 608 WEDGE LN 8:00 AM @ 1290 FARM DIST RD 8:05 AM @ WILLOW WAY HUNGRY VALLEY 7:30 AM @ FANCY DANCE BUS STOP 7:35 AM @ NUMAGA BUS STOP NIXON 8:05 AM @ ARROW 8:07 AM @ HWY 447 8:08 AM @ FREEMONT ST @ PAIUTE ST 8:12 AM @ S. HOLLYWOOD ST & CEDAR ST 8:15 AM @ BASIN & BUCKSKIN RSIC 7:30 AM @ COLONY GYM RENO URBAN 7:00 am @ 1855 CASCADE STABLES 7:15 AM @ 1110 15TH ST SPARKS 7:30 AM @ 1275 SKYLARK DR 7:45 AM @ 1475 VISTA DEL RANCH {OUT FRONT BY GATE} SCHURZ//YERINGTON / WEST FERNLEY 6:40 AM @ COLONY RD 7:05 AM @ BOVARD ST 7:55 AM @ HAZELNUT COURT SUTCLIFFE 8:00 AM @ DESERT FLOWER & DEWEY 8:05 AM @ 2455 PYRAMID HWY WADSWORTH 7:50 AM @ HILL RANCH RD 8:00 AM @ HWY 447 & 5TH ST 8:03 AM @ 5TH & RABBIT DR 8:05 AM @ COMMUNITY CENTER 8:10 AM @ PYRAMID ST AND RAILROAD CIRCLE 8:15 AM @ BRADY ST & SAGEBRUSH STUPDATESS

Senior Graduation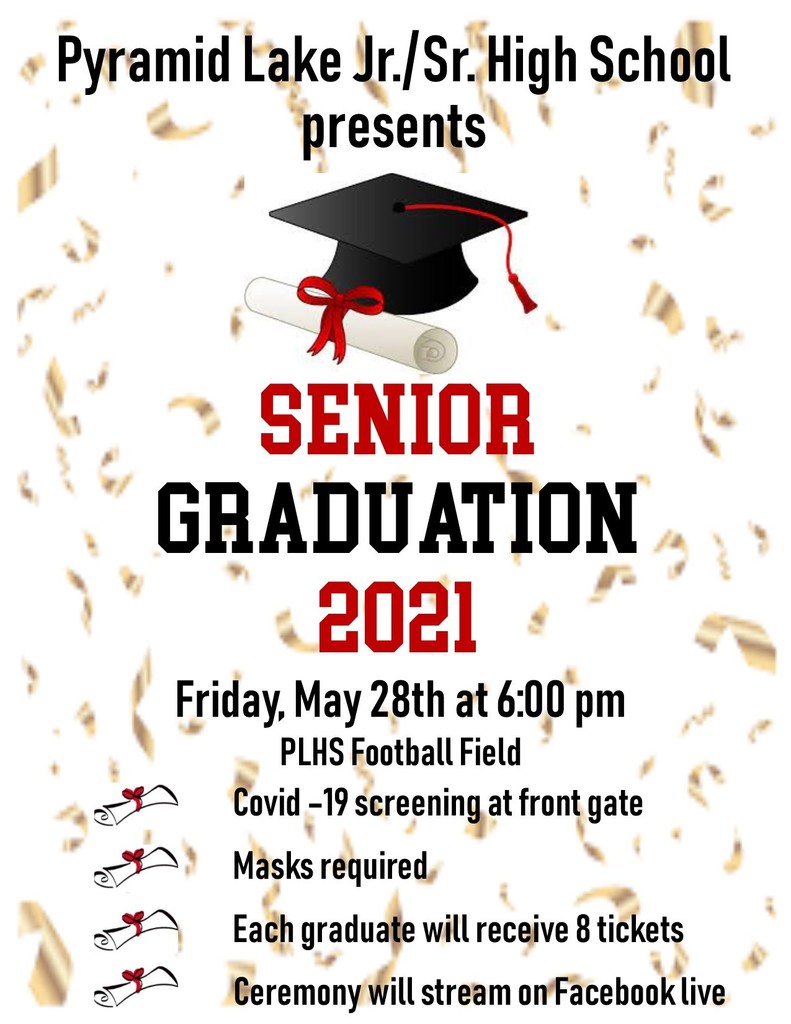 8th Grade Promotion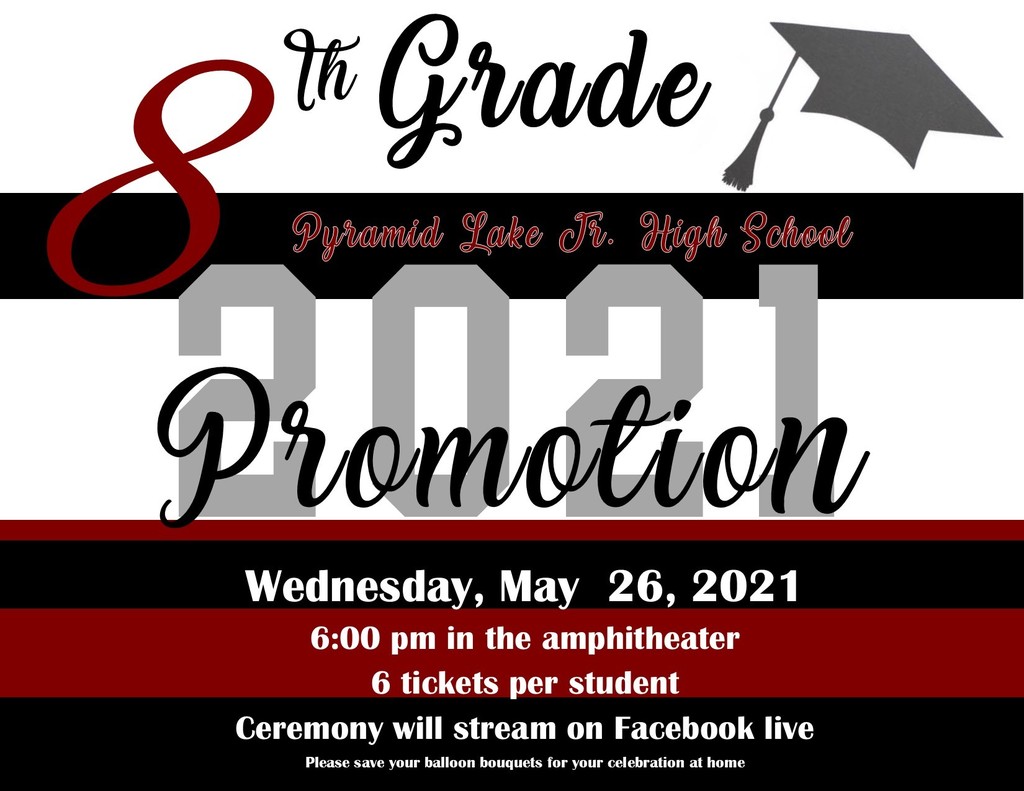 Tuesday May 11,2021 BOE Agenda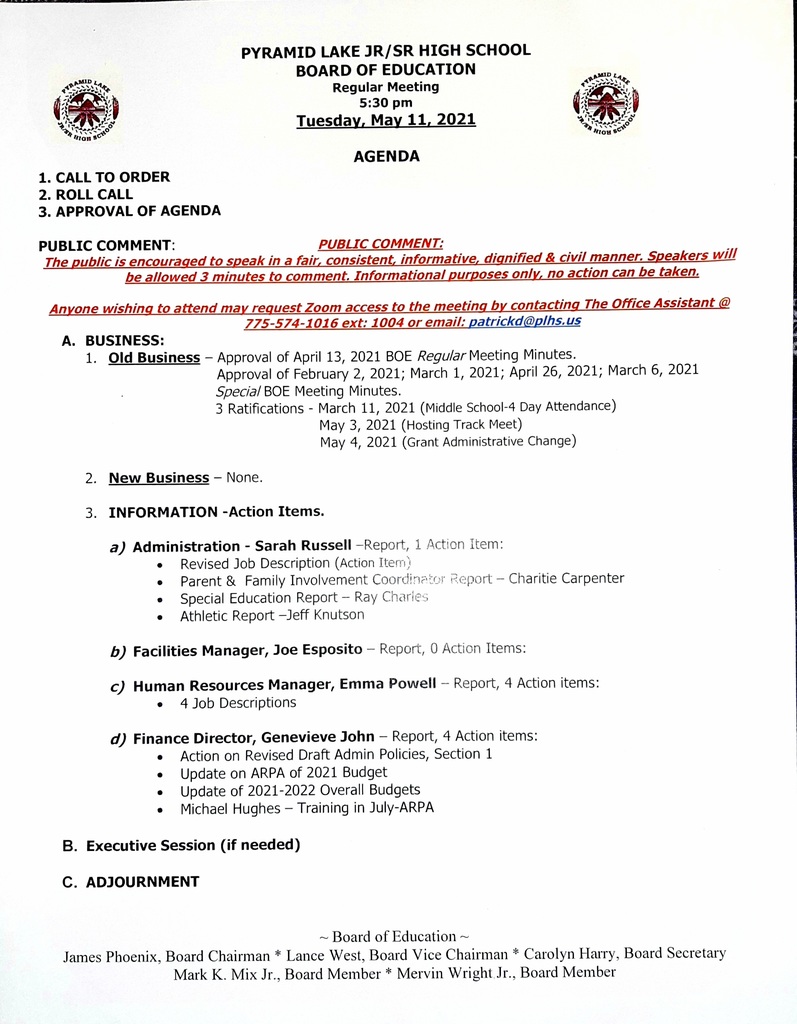 Wednesday, May 12 and Thursday, May 13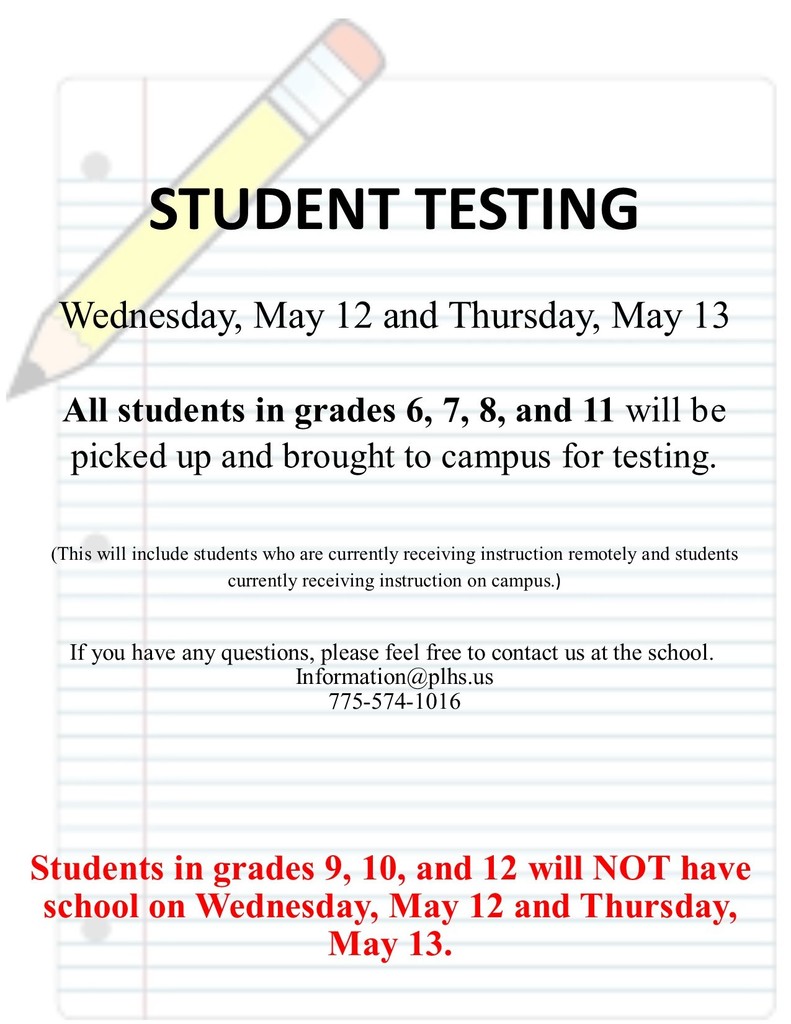 PLHS - Testing Information for Next Week