PLHS Lakers Basketball at home Vs. Sage Ridge Tuesday 2/1/22 Girls 5:00 Boys 6:30 Admission $5.00 for adults Athletics will be selling super nachos and other concessions Please mask up!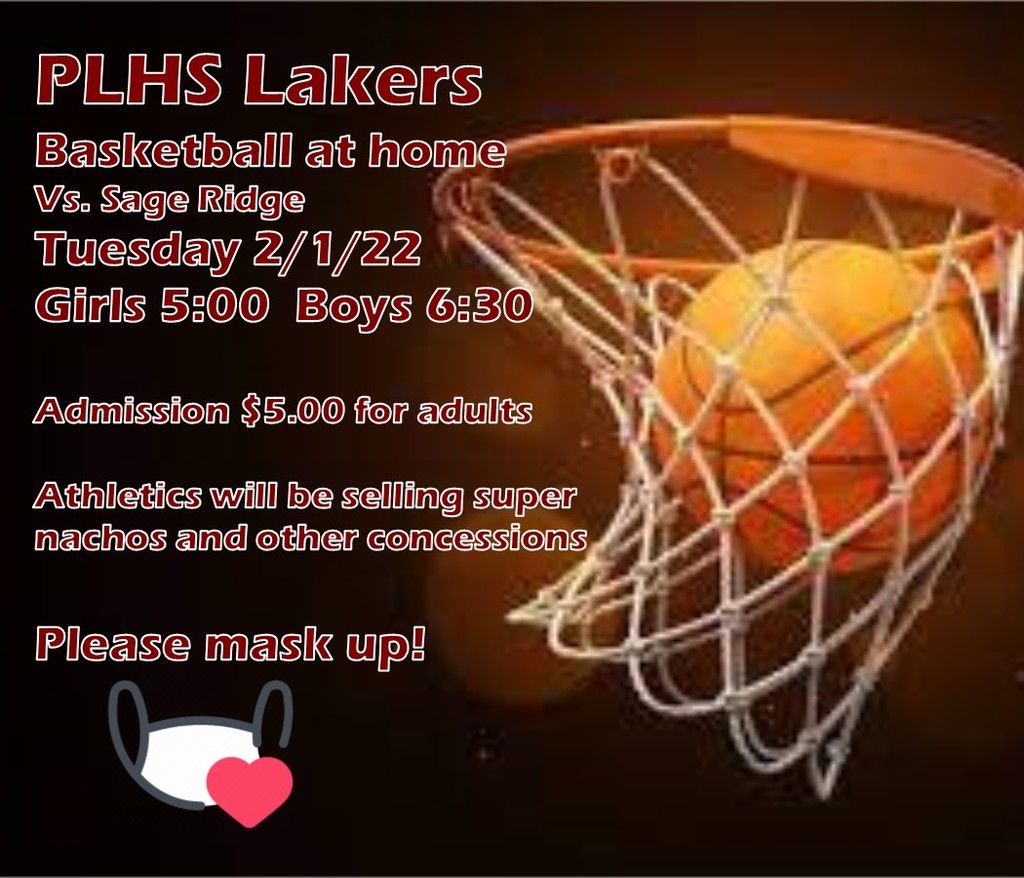 Back to in-person Monday! Hooray! Don't forget your Chromebooks! Be at your bus stops at regular times. Since we're still virtual this week, there will be no fans at basketball games for this week's home games (two family members per player allowed). But, you can stream the games! Check out our girls at 4:30 tonight! You will be glad you caught them!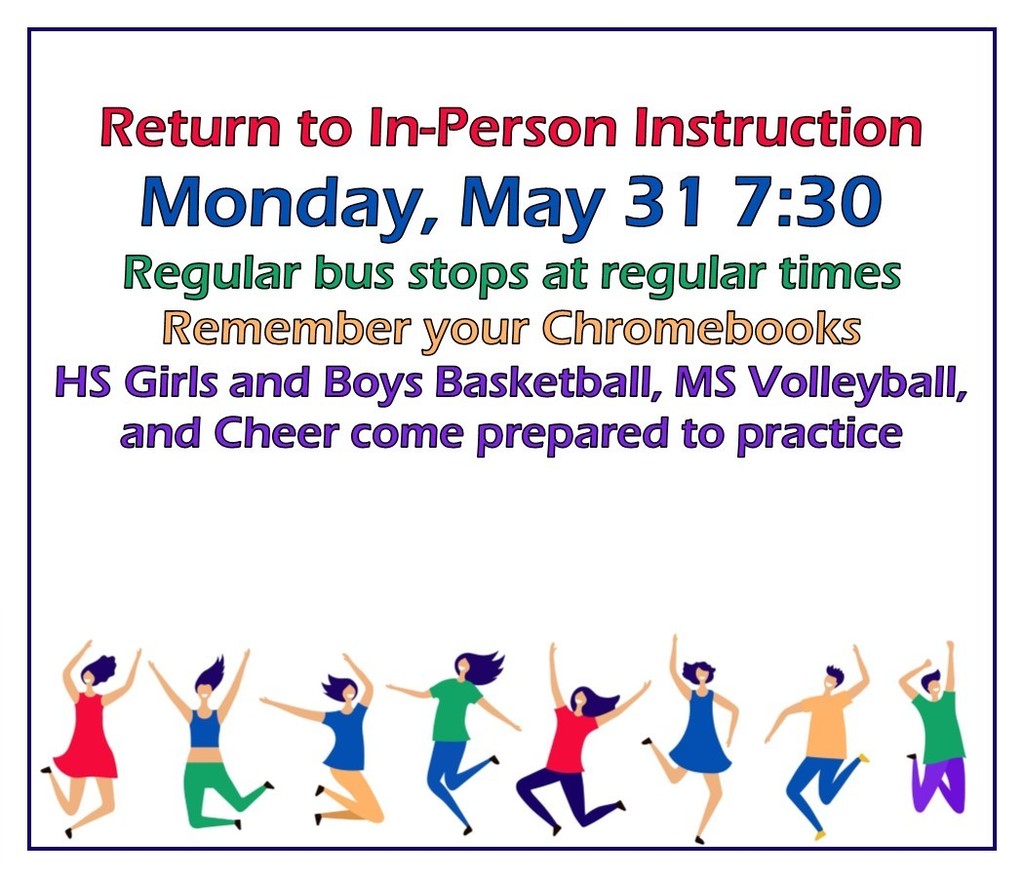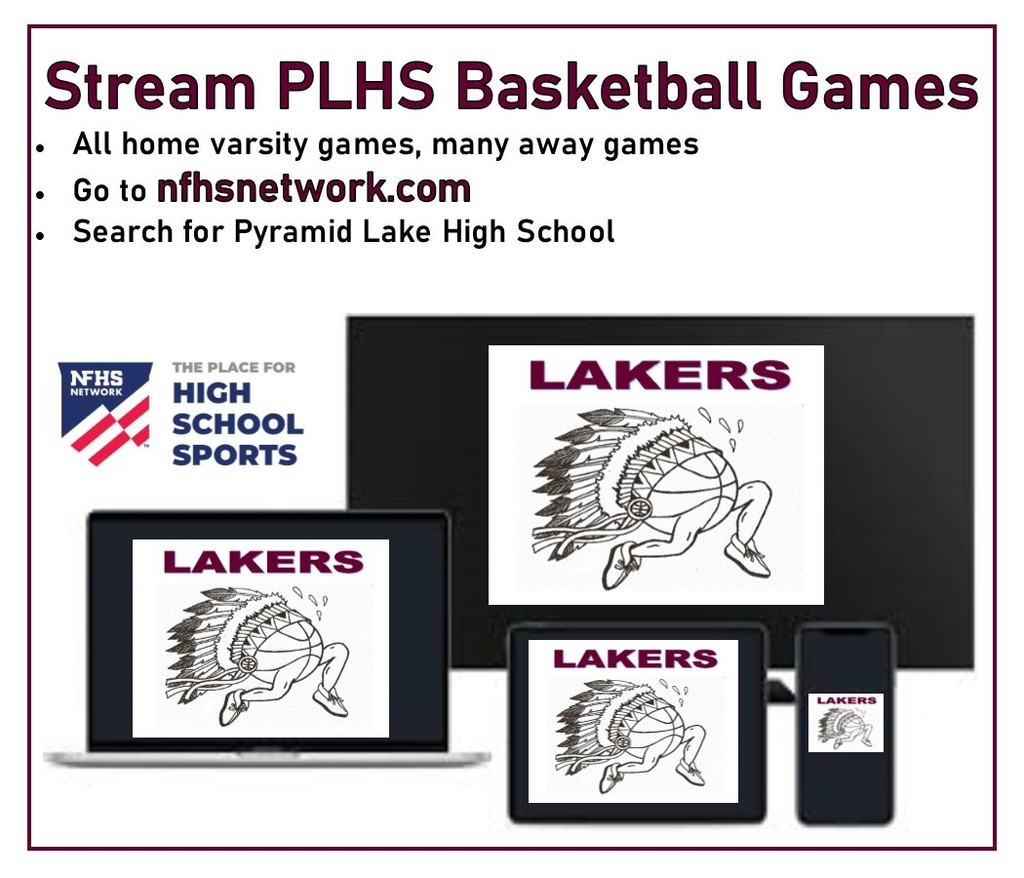 Middle School Girls Volleyball Players: Don't forget to bring your volleyball practice gear with you on Monday, January 31!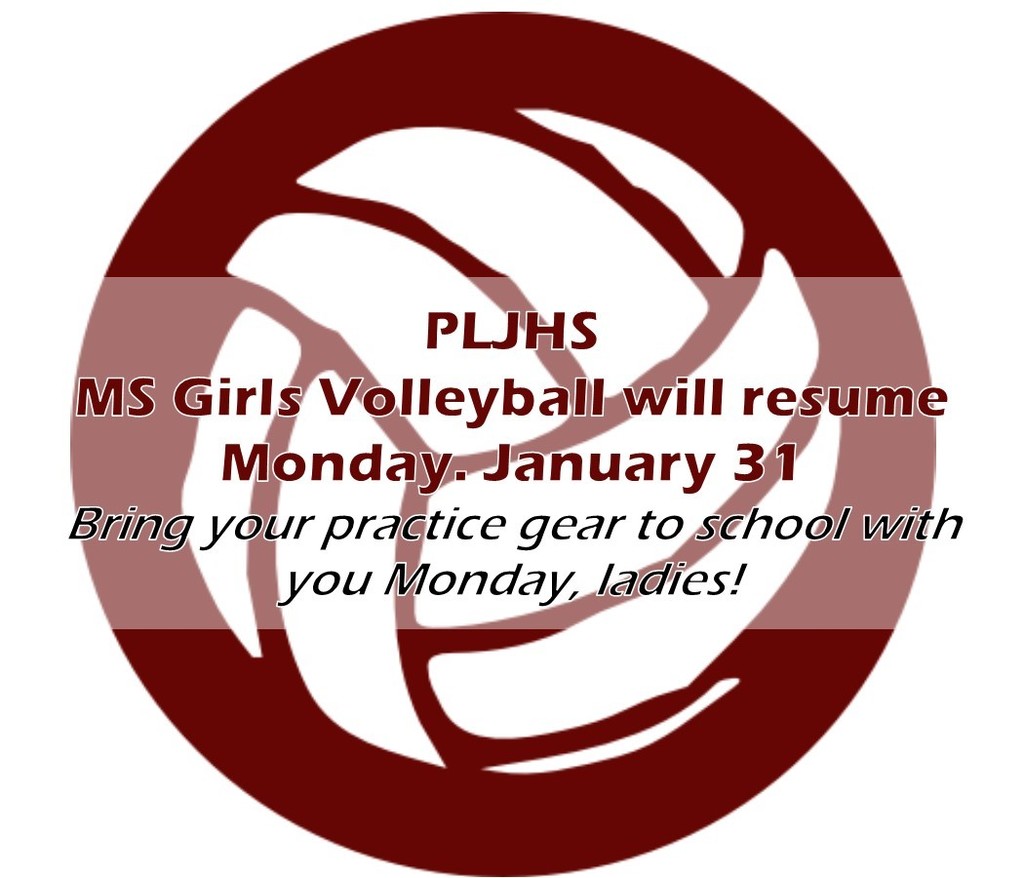 Good morning! We are planning on returning to in-person schooling on Monday, January 31. Washoe County School District has put together this handy COVID Symptom checker to help families know when to send students to school and when to keep them home. The phone numbers on it are for WCSD students and staff, not PLHS students and staff, but the rest of the information is good for everyone. Having kids in school is important, but so is keeping them home when they have symptoms and/or exposure.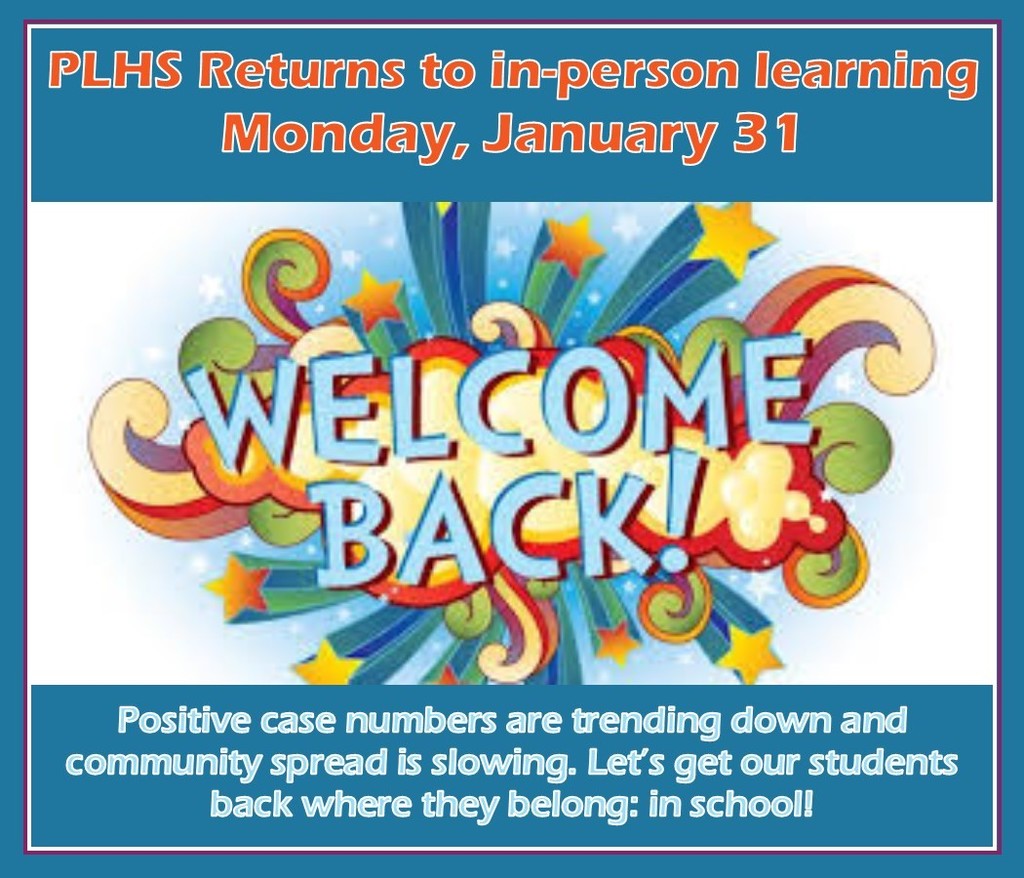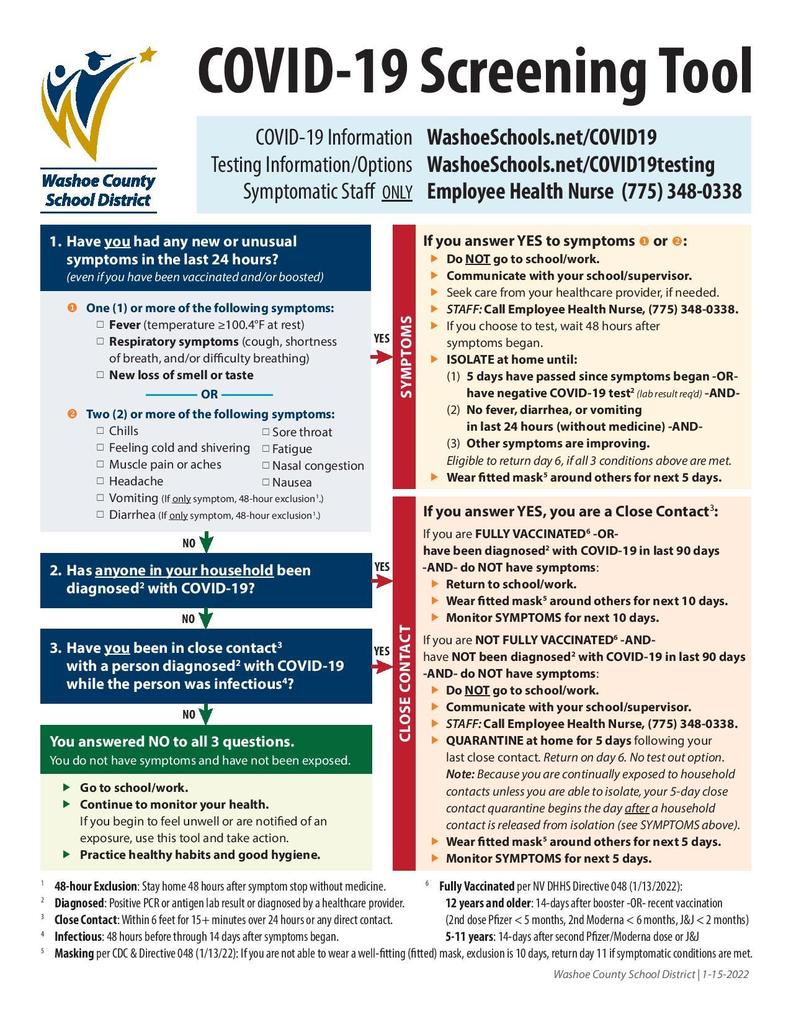 As of today (Monday, 1/24), it looks like we can return to school next Monday. Make sure you check back to see if this changes. Thank you to the Pyramid Lake Tribal Health Clinic for the constant support, advice, and partnership while we navigate this forever-changing pandemic.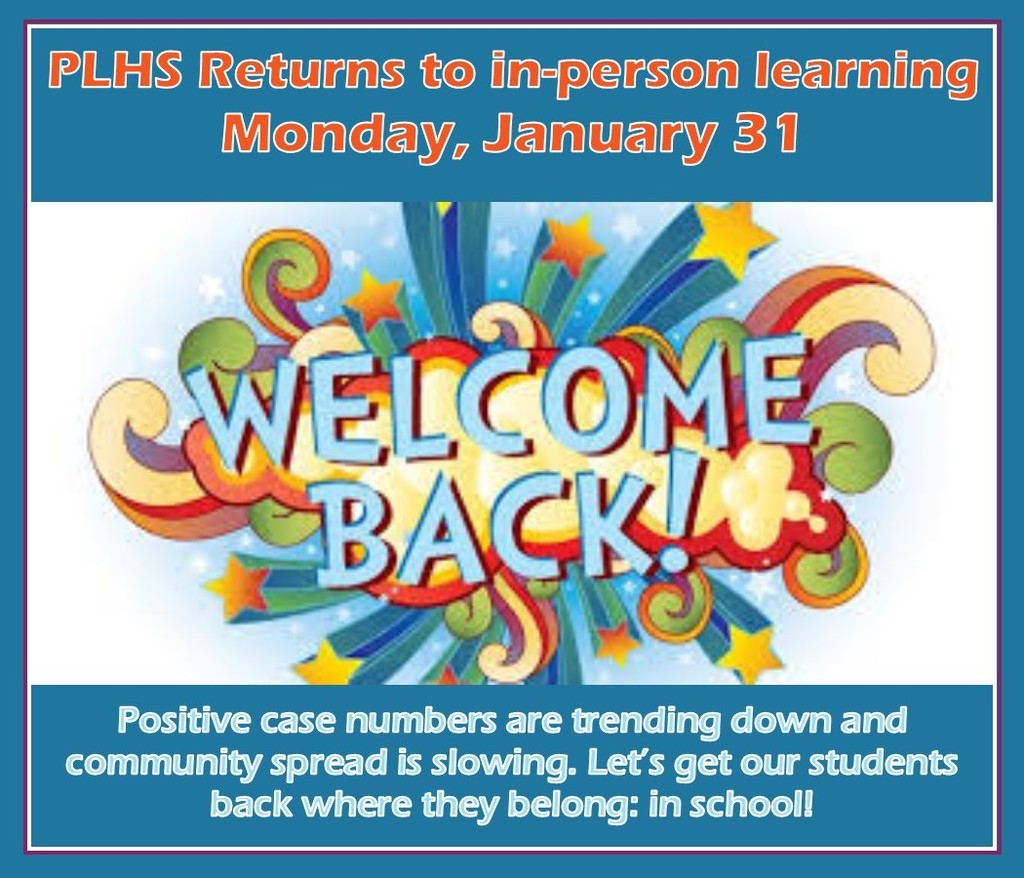 Did your student log in to their virtual classes today? What assignments are they missing? Log in to Infinite Campus to see!
https://pst.bie.edu/campus/portal/pyramidlake.jsp
If you download the app to your phone, it will send you attendance and grades notifications. Check your app store on your phone.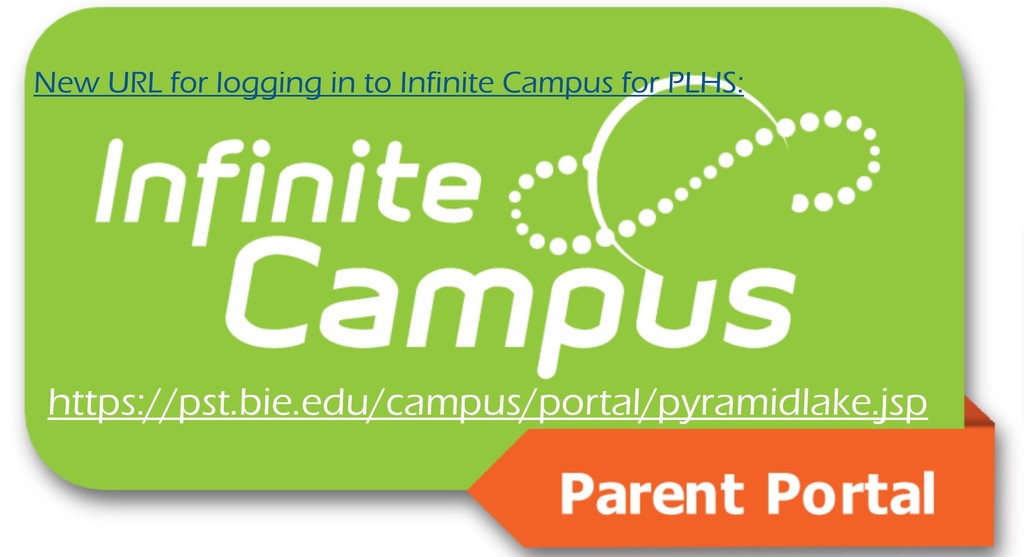 Lakers, get those Chromebooks charged up and ready for tomorrow morning! A quick virtual learning how-to reminder: ✅Charge your Chromebooks tonight ✅Login in to your Chromebooks at 8:20 tomorrow ✅Use your waffle to navigate to your Google Calendar ✅Find your advisory class on your Google Calendar ✅Use the link to login to the Google Meet for that class. ✅Say good morning to your wonderful advisory teacher! ✅After advisory, find your next classes on your Google Calendar ✅Use the links in the calendar events to attend classes on Google Meets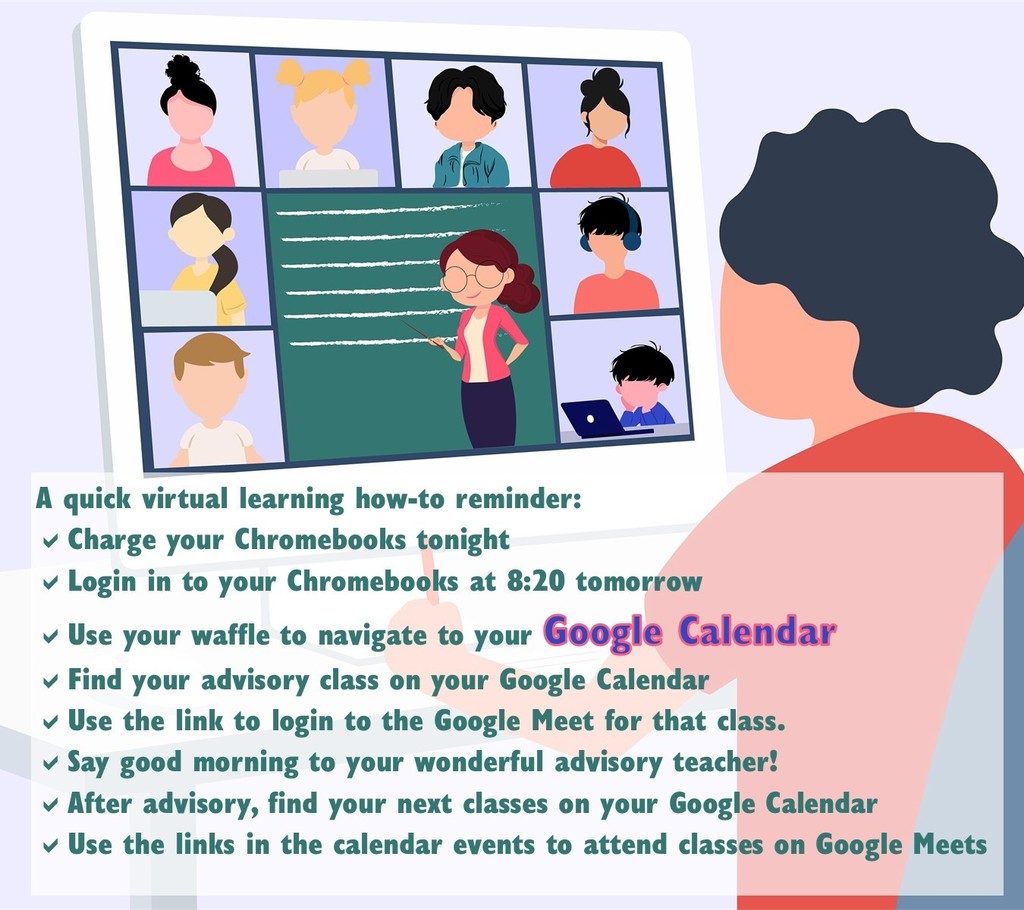 Here's our Schedule for the next week, families. Thank you so much for your patience while we figure this out!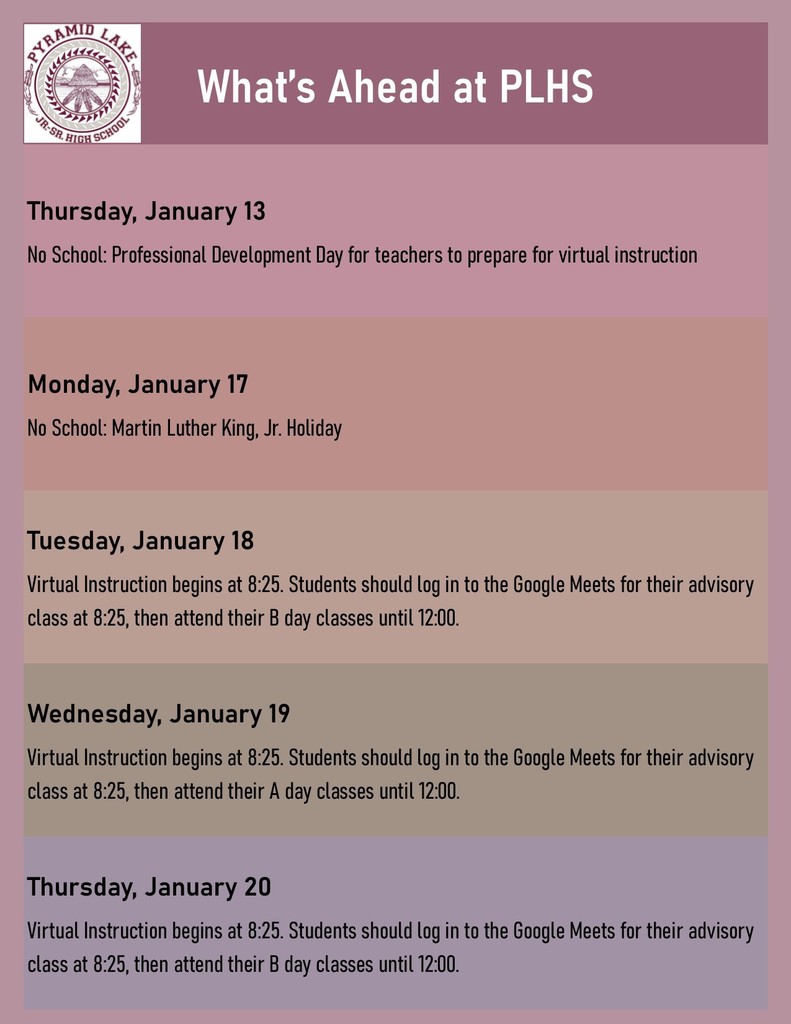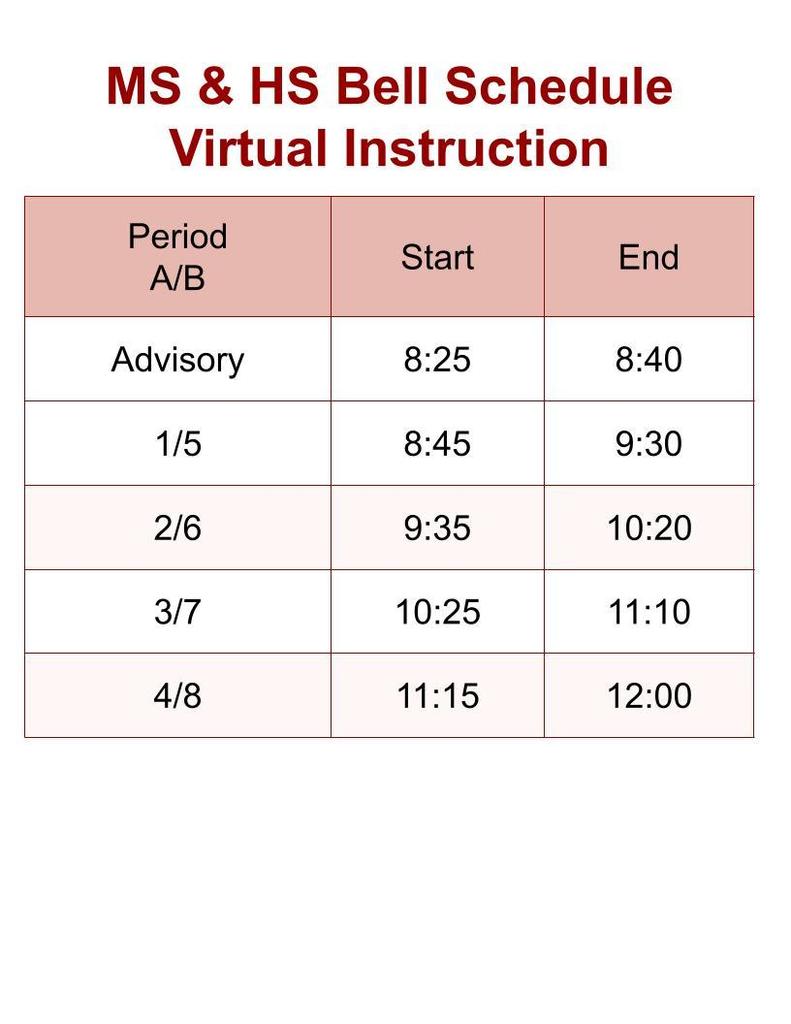 Because of the surge of COVID-19 cases in our families, communities, and school, Pyramid Lake Jr./Sr. High School will switch to virtual learning for the weeks of January 18 and January 24. Wednesday, January 12 will be a half day with dismissal at 12:20. Students will be given orientations/reorientations to Google Meets and Google Classrooms. Thursday, January 13 will be a staff professional development day to plan for virtual instruction. Monday, January 17 is the Martin Luther King, Jr. Holiday Tuesday, January 18 we will begin virtual instruction. Students should be logged in to their Google Meets at 8:00. Virtual learning days will follow our A day/B day schedule and will go from 8:00-12:00 Monday-Thursday. We tentatively pan to return to in-person instruction on Monday, January 31 at 7:30 am.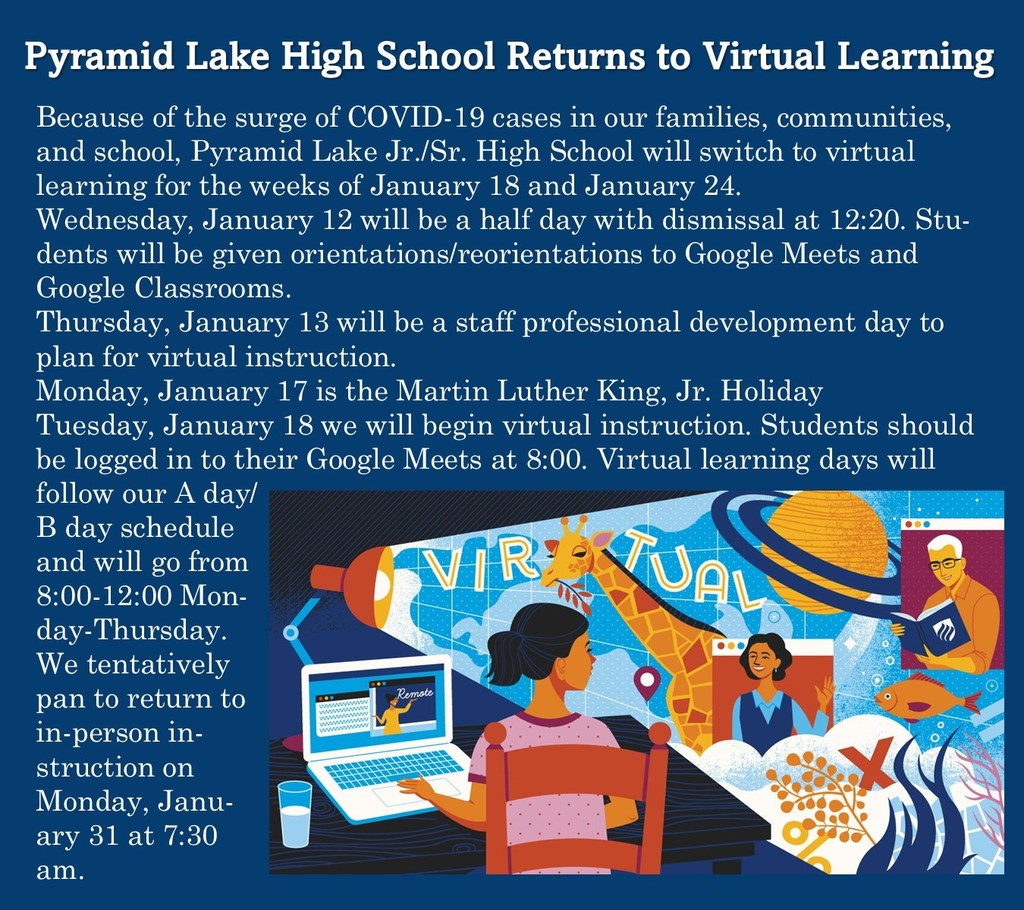 Last night the Pyramid Lake Tribal Health Clinic (PLHTC) tested our Girls Basketball team, our Boys Basketball Team, our MS Volleyball team, and our Cheerleaders for COVID. Two students tested positive. They are both freshmen on the Girls Basketball team. These two athletes were immediately sent home and will not return to campus or practice until cleared to return by the PLTHC. The rest of the team was cleared to practice this week and to play on Friday at our home game against Virginia City. If your student is a freshman, they may have been in close contact with these students and we encourage you to get your student tested. We also encourage you to get your student vaccinated against COVID-19 and to get a booster six months after their initial vaccination. Health Officials recommend that you mask up using medical masks, not cloth masks, to protect against the highly contagious Omicron variant of COVID. If you can do so, we recommend you send your child to school in a new N95 or KN95 mask each day. Please let us know if your student or anyone in your household tests positive for COVID so we can continue to respond to the pandemic with the best information we can.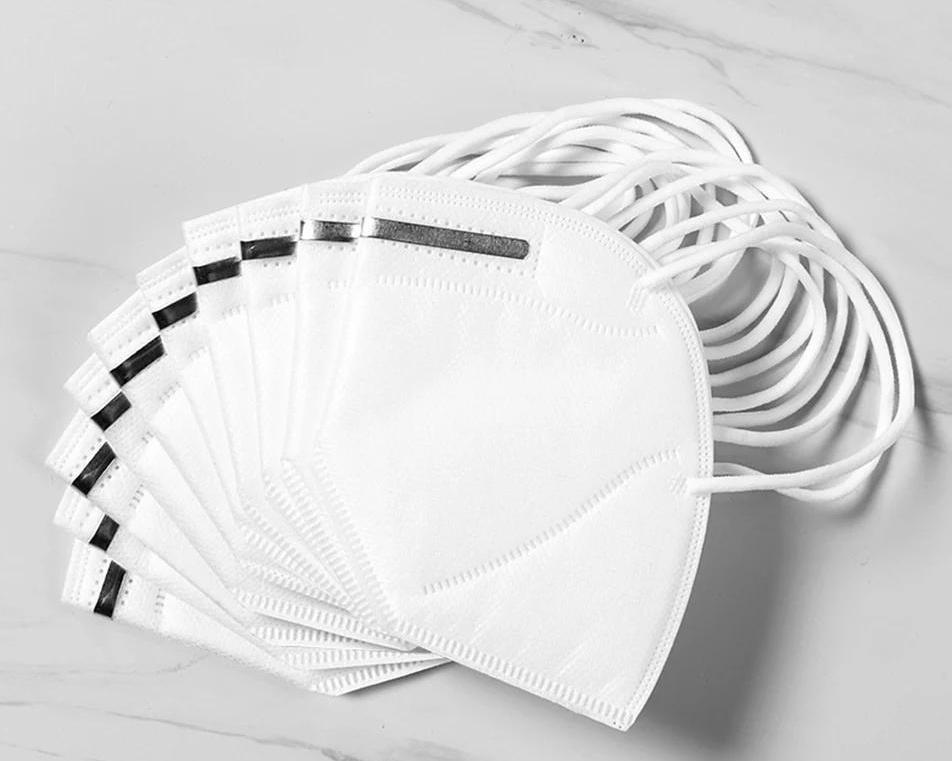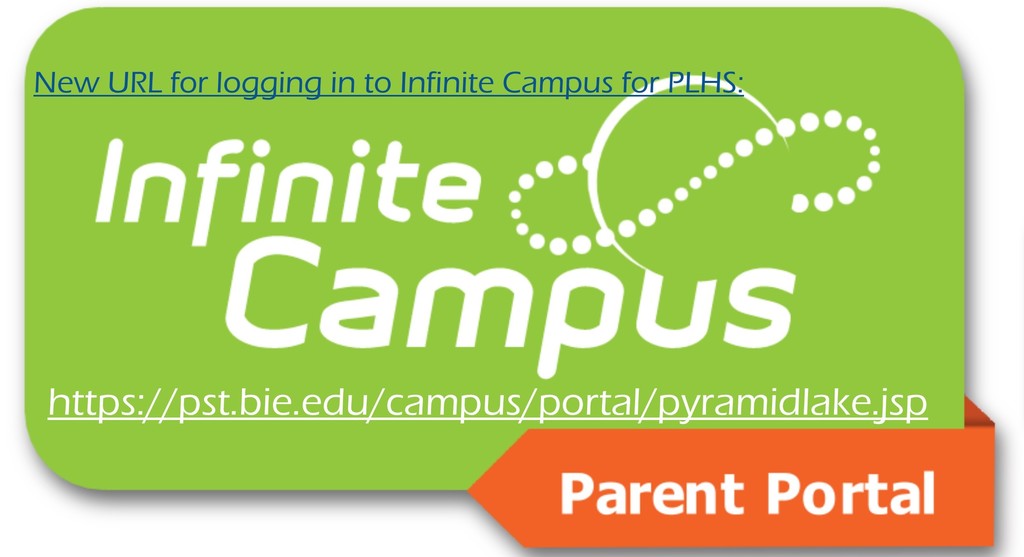 Lakers, wear your college shirts and sweatshirts tomorrow!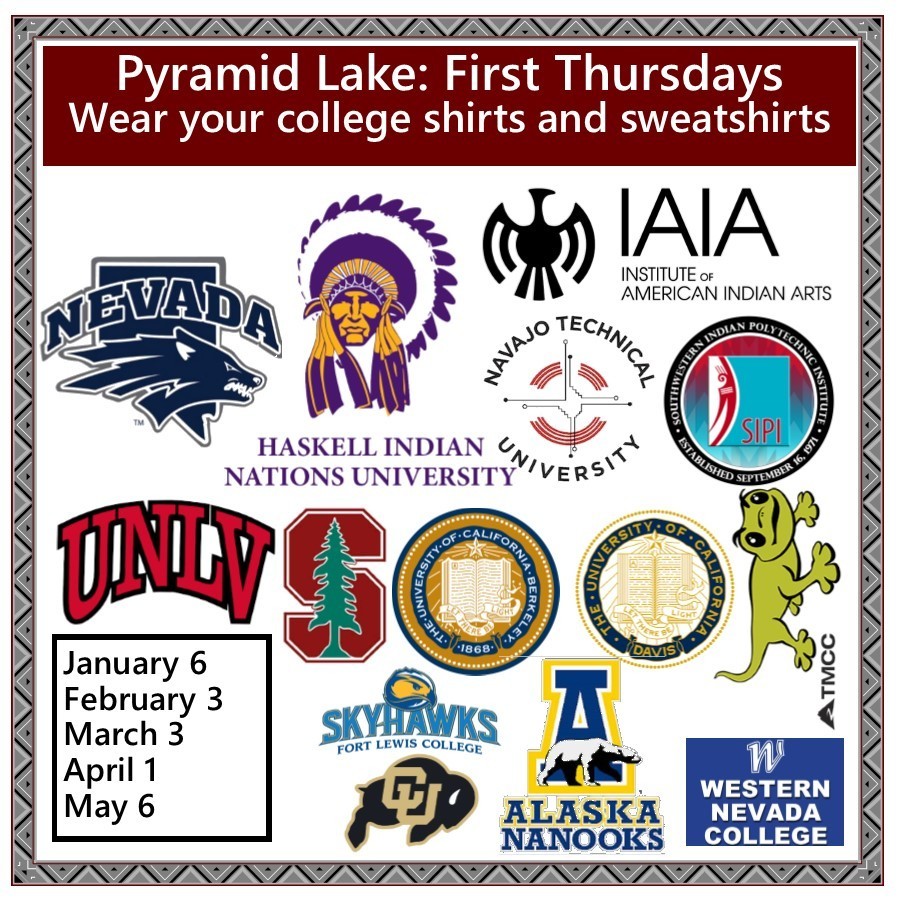 Is your student falling behind in their classes? Did they receive an incomplete in one of their classes last semester? Do they need a little more time to master content and complete assignments? Sign them up for after school tutoring! Email
chaveze@plhs.us
or
elyl@plhs.us

​Hello Pyramid Lake Families,  At our weekly COVID testing of athletes this morning, one of our girls' basketball players tested positive. A team manager also tested positive. They both have been sent home to quarantine until cleared to return by a health care provider. Additionally, all players on the team who are not fully vaccinated have been sent home to quarantine for five days, per the PLPTHC orders.  In discussion with the PLPTHC and the NIAA, we have decided not to send home all of the vaccinated players. Because most of the team is fully vaccinated, we have enough players to play our home game vs. McDermitt today at 4:00. All of our boys basketball players and cheerleaders tested negative for COVID.  We continue to follow current guidelines in this changing pandemic to keep your student, the school, the staff, and the community safe. We encourage you to get your student vaccinated and then get a booster 6 months after their initial vaccination. We also encourage you to investigate the most effective masks for preventing the transmission of the Omicron variant of COVID-19.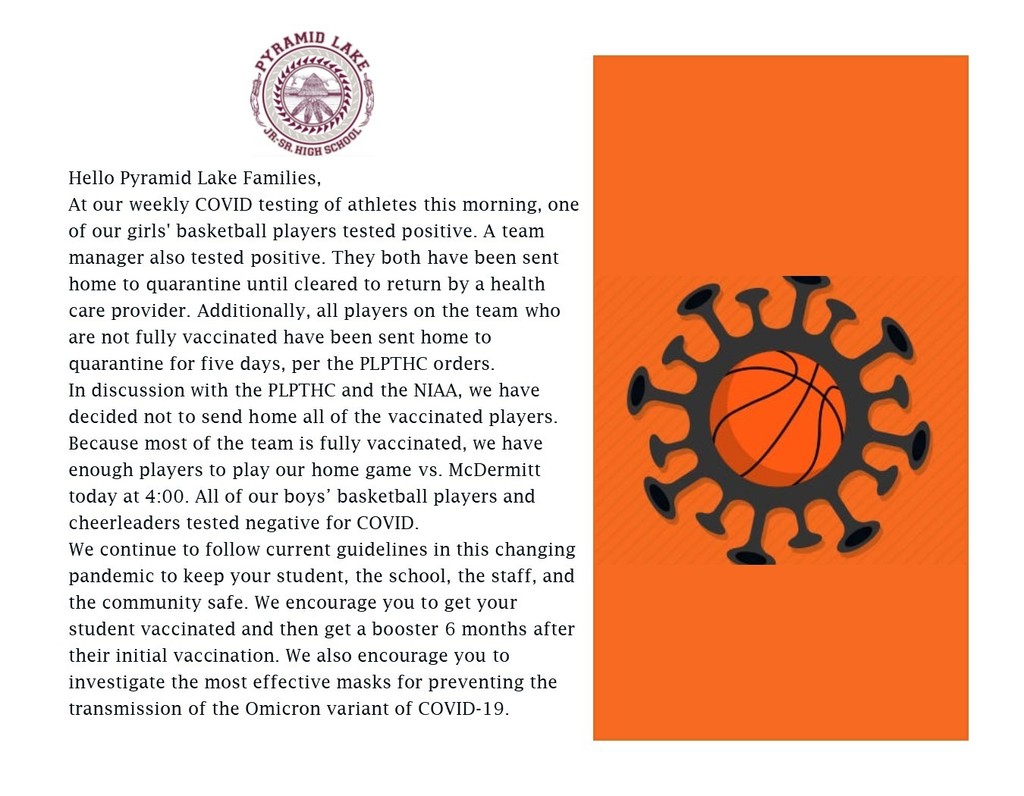 Come watch Pyramid Lake vs McDermitt tonight! They are sure to be great games, plus the athletics department will be selling Indian Tacos! Please make sure everyone in your party is wearing a mask!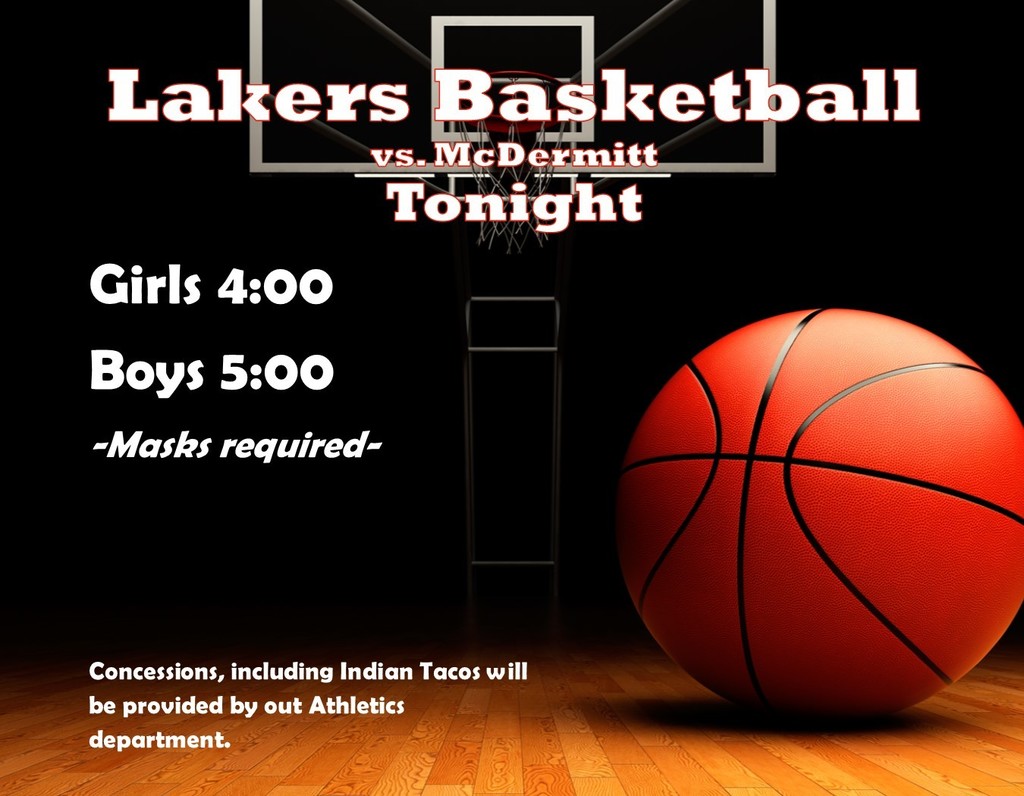 Tomorrow will be a virtual learning day for all students. Students should check their emails in the morning and communicate with their teachers about what the expectations are for them for the virtual learning day tomorrow. Most teachers will have an assignment students will need to complete for attendance and credit. Students with missing work and/or low grades will have plenty to do tomorrow! Please get your child tested if they display any symptoms of COVID. If your child tests positive, please keep them home until they are cleared to return by a health care professional. We strongly encourage you to get your child vaccinated against COVID. Thank you for your help and understanding in keeping our kids and community safe.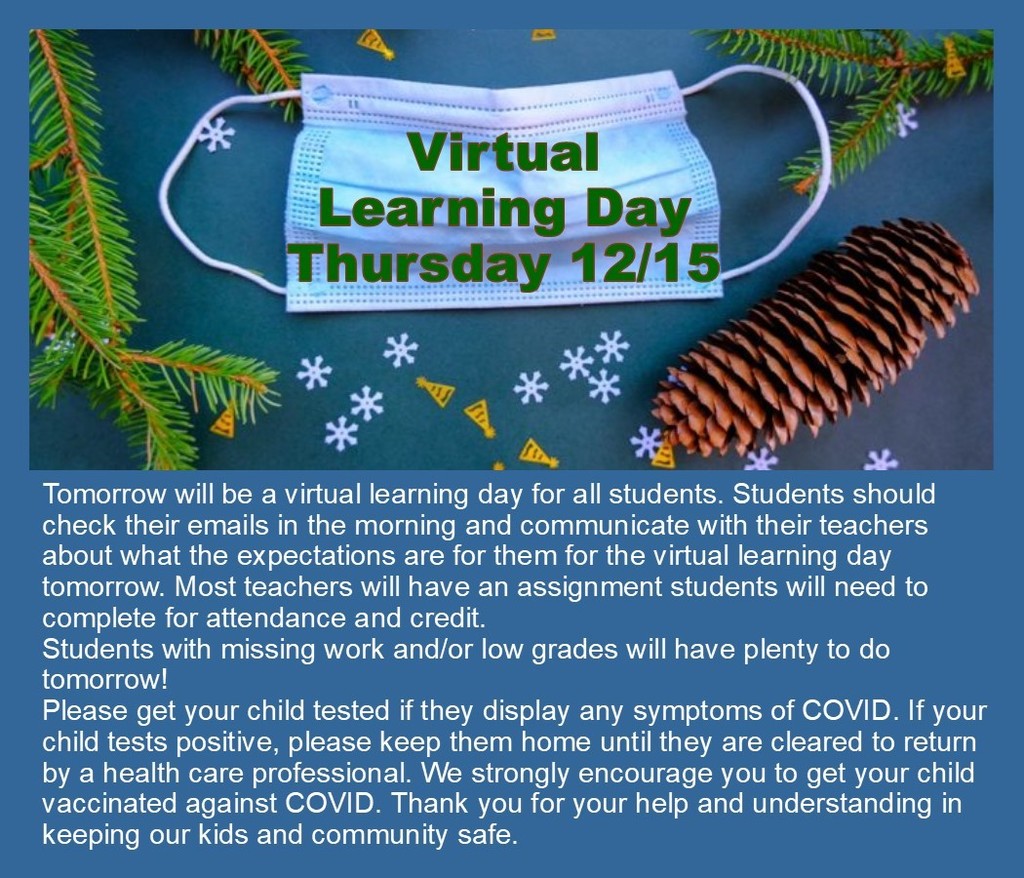 Dear families, We are very sorry for the short notice, but we are sending students home early today. School will dismiss at 10:30 and buses will take students home then. A staff member who has had close contact with a great number of students as they have supported students to get missing work made up and finals completed, has tested positive for COVID-19 this morning. This staff member is also a coach, but the team has not yet practiced this week. The team is getting tested this morning and we will communicate separately with families of the team. Because this staff member has had close contact with so many students of so many grade levels and with so many staff members, the only way to make sure we stop an outbreak before it starts is to send students home for the rest of the week. Please stay tuned for more information about a virtual learning day tomorrow. We know this will be an inconvenience for some families, but we want to make sure we are putting the health and safety of our students, their families, and the community first. Thank you for your understanding.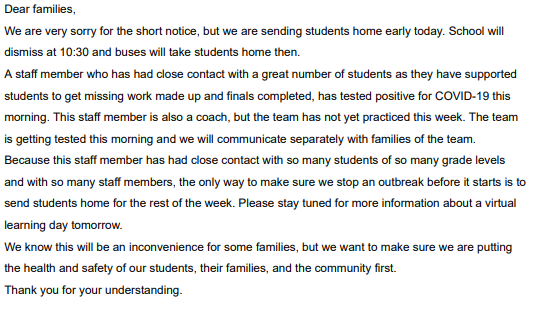 WEDNESDAY 12/15 Pyramid Lake School is starting on time at 7:30. We are not having a delayed start.

Making plans for Winter Break? Here are our dates! Hope all our families have a great holiday break!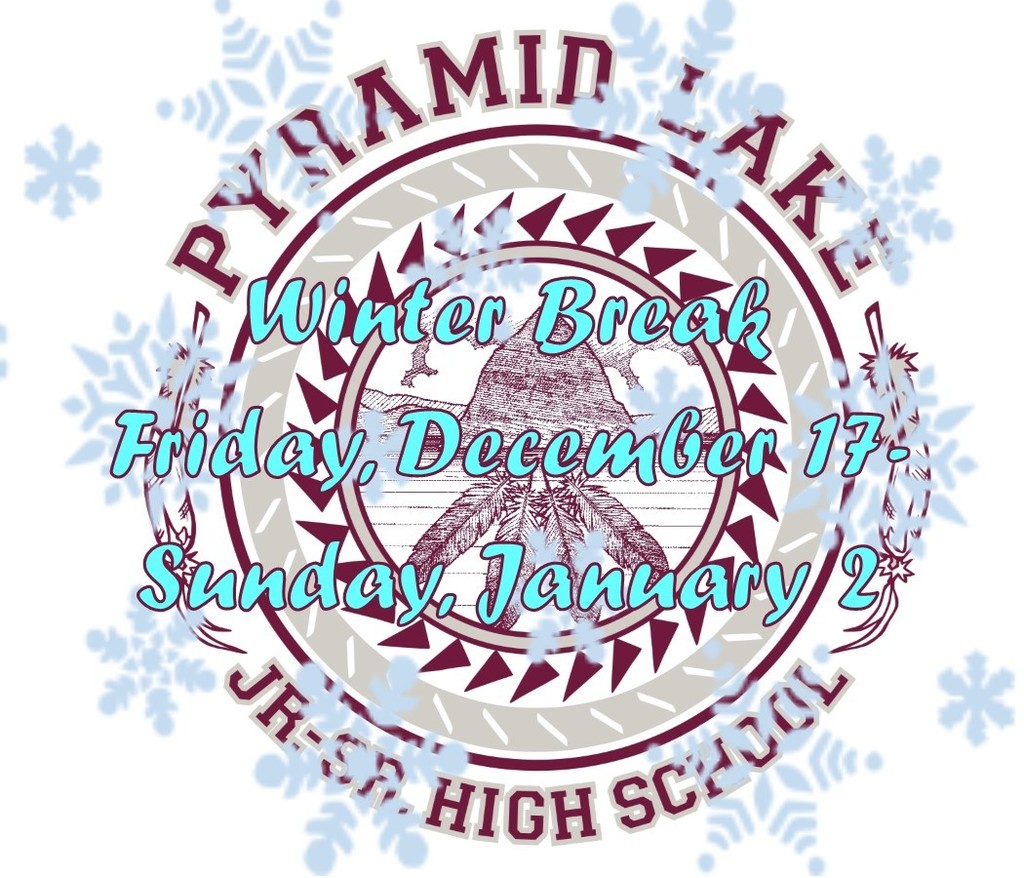 Two-hour delay this morning, Lakers! Be at your bus stop two hours later than usual! We'll start classes at 9:30 a.m.! Bundle up and drive safely!