A reminder that today is day 1 of MAPs testing. Log into your Advisory class by 9:00am!


Google Meets Etiquette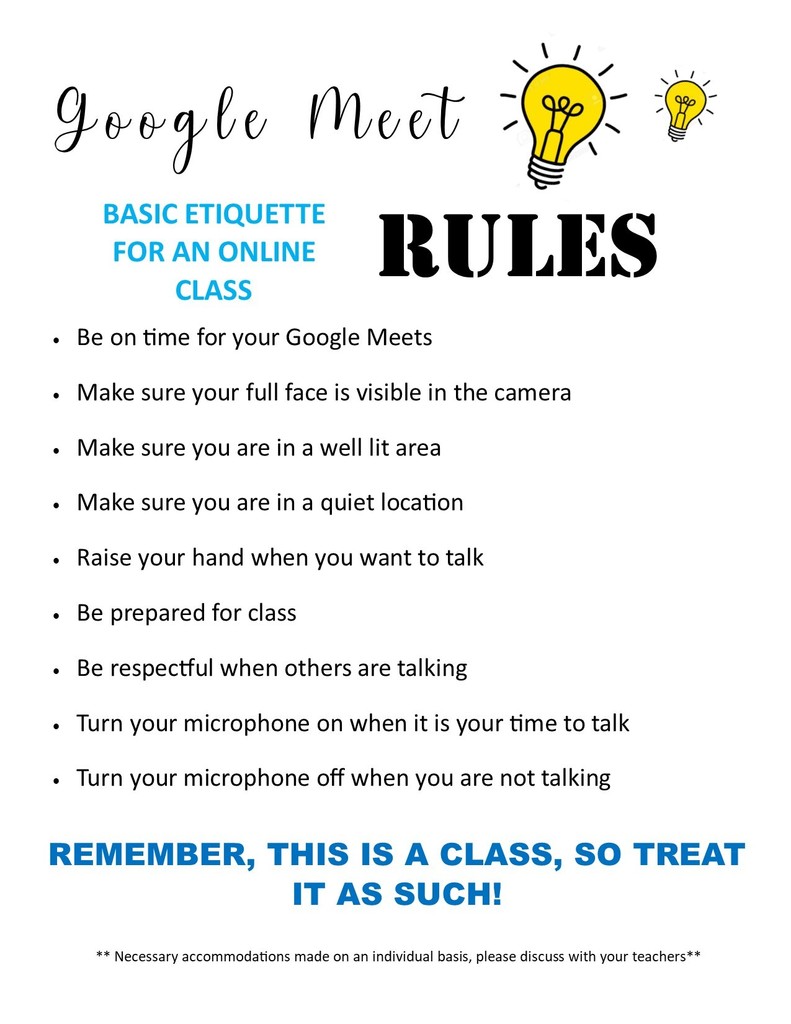 STUDENTS AND PARENTS ARE INVITED TO ATTEND OUR ANNUAL SENIOR NIGHT TO RECEIVE INFORMATION REGARDING THE CLASS OF 2021.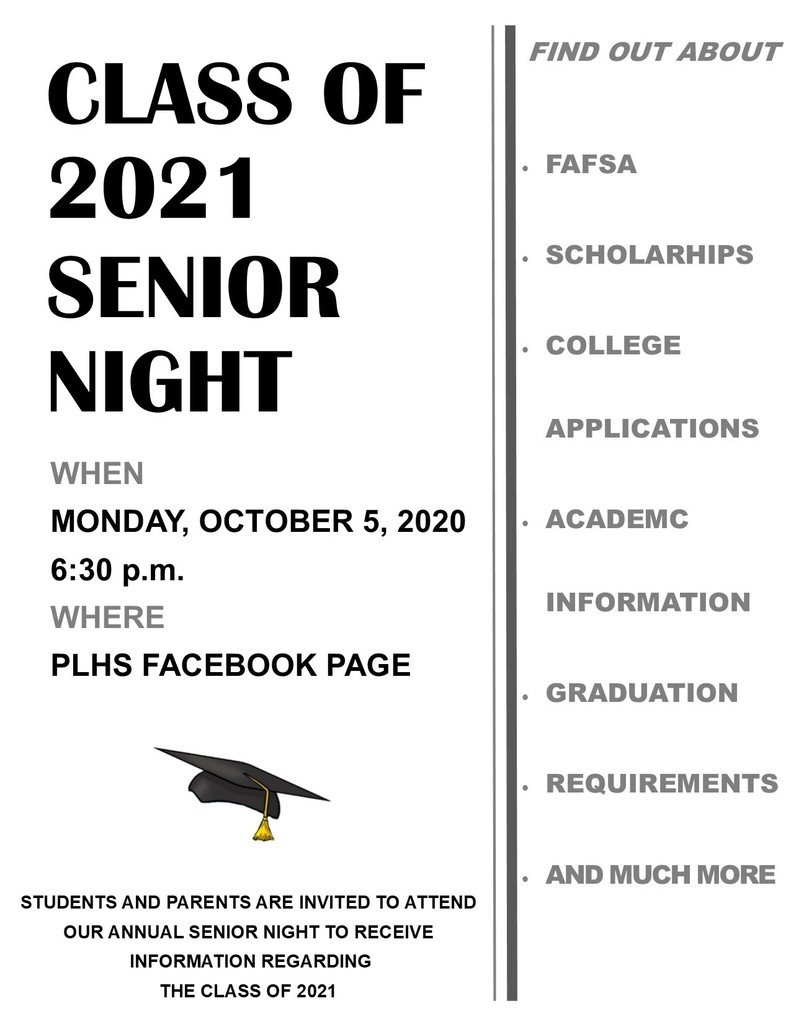 The schedule this week has been adjusted for MAPs testing!


Please join us on Wednesday, September 30th from 6pm-7pm to meet your new Principal and Assistant Principal.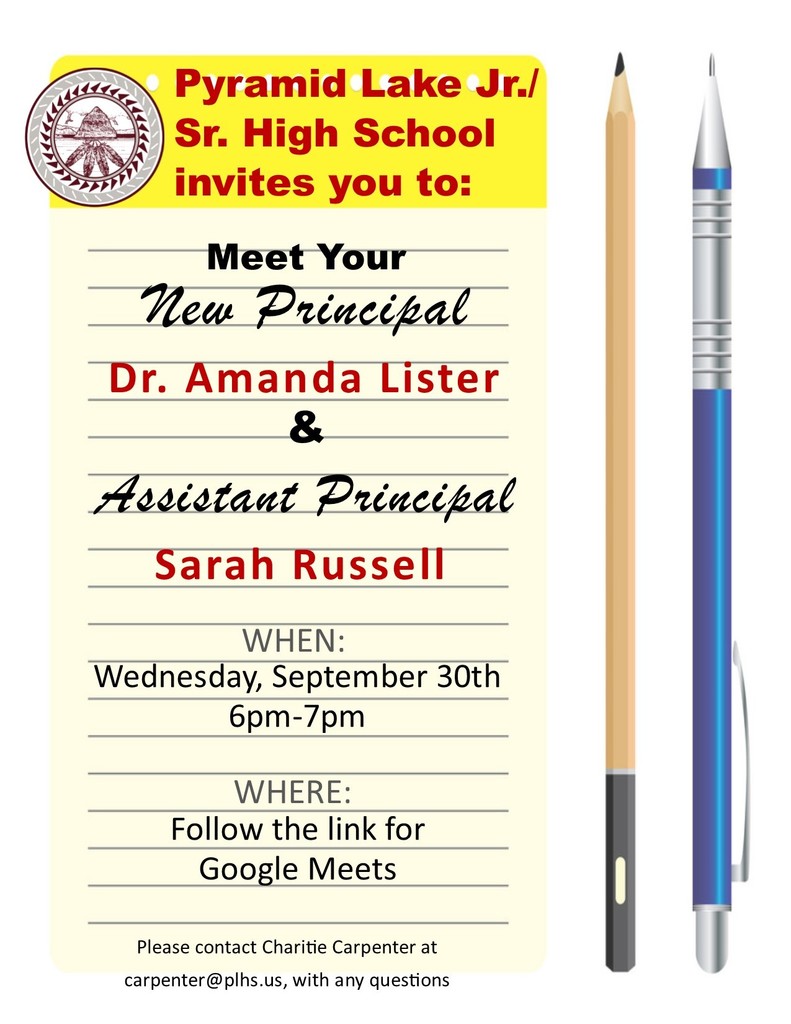 Second Quarter Schedule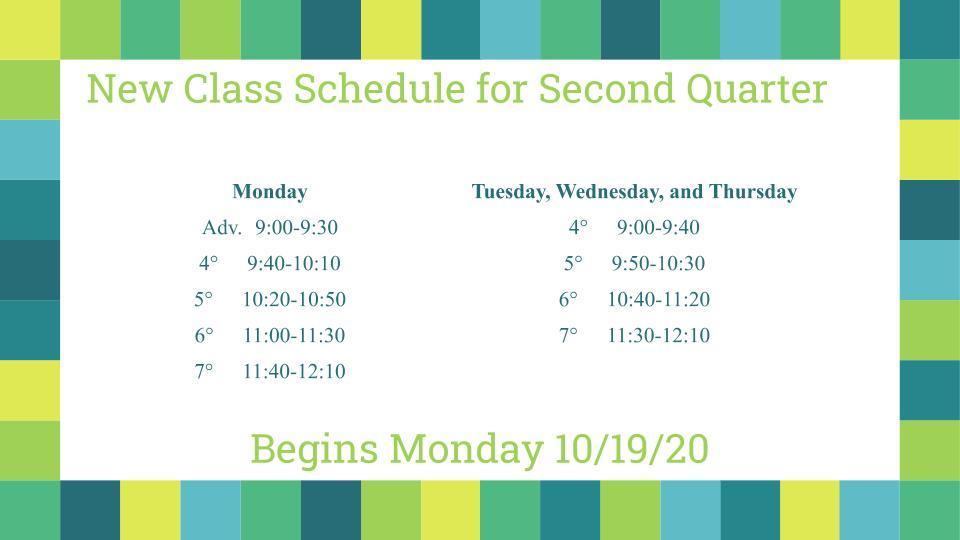 PLHS CHROMEBOOK/WI-FI HOTSPOT ISSUES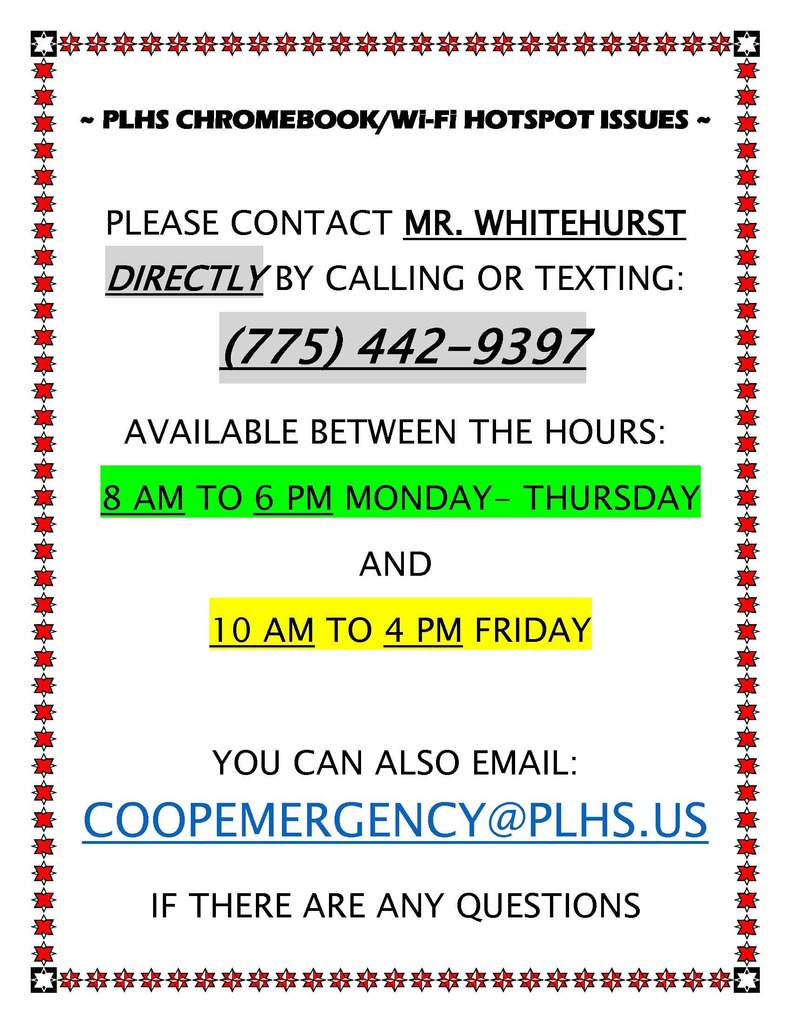 2nd Quarter Schedule-*New Schedule* We will be following a different schedule for 2nd quarter for distance learning. This new schedule will start on Monday, October 19th. Monday Adv. 9:00-9:30 4° 9:40-10:10 5° 10:20-10:50 6° 11:00-11:30 7° 11:40-12:10 Tuesday, Wednesday, and Thursday 4° 9:00-9:40 5° 9:50-10:30 6° 10:40-11:20 7° 11:30-12:10

PLHS is partnering with Food Bank and will provide food boxes to families that need assistance. Please contact Lynsie Dunn via email or text:
dunnl@plhs.us
(775)686-9955 for more information.

Please be at your Bus Stop to get your Lunch & Your Student Planner today.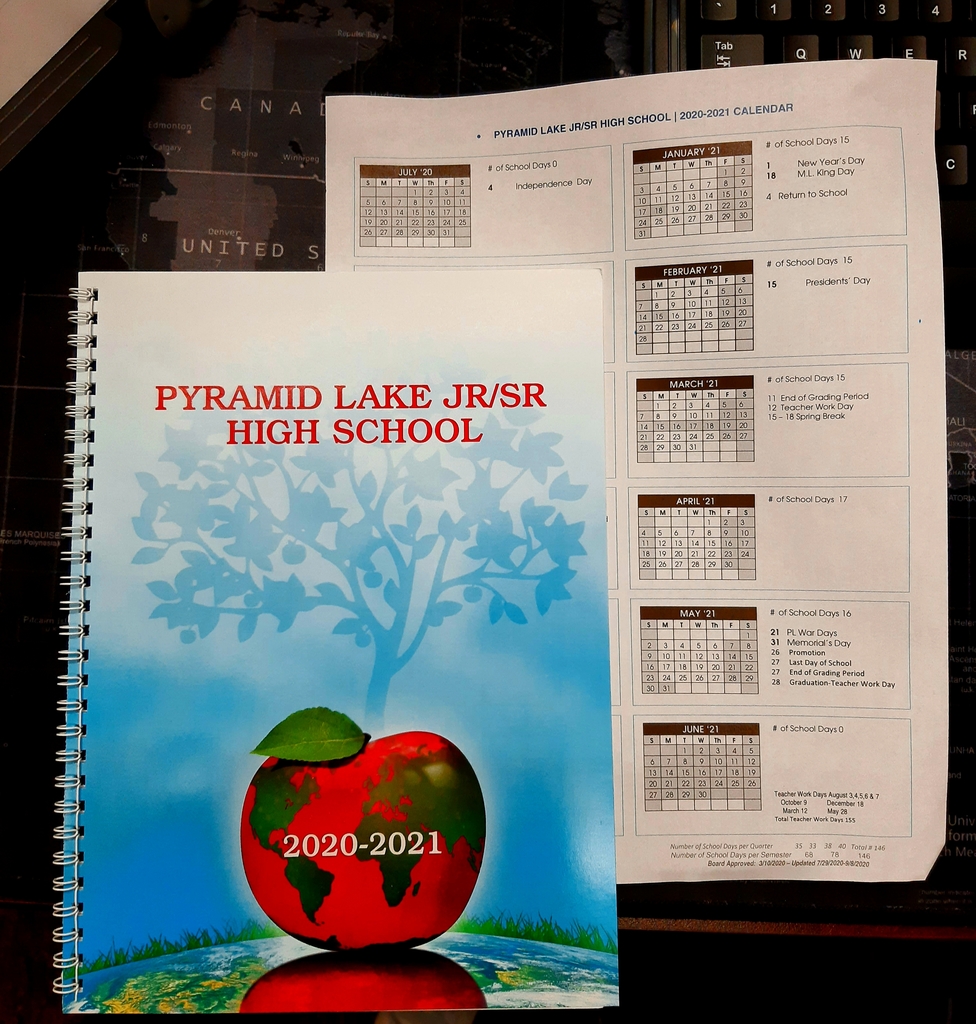 The internet at the school is down! We're so sorry, but some of your teachers may not be able to get in to their class meets. We'll get it fixed just as quick as we can. Standby!

Happy Monday, Lakers! Attendance reminder, classes are at 9:00am and 10:15am. Students must be present and participating to recieve attendance credit. An excess of 10 or more consecutive absences could result in the removal from PLHS. Please reach out if you have any questions.

We would like to send a shout out to all of our students for their hard work this quarter! We see how hard you are working and appreciate your dedication. Your effort in making school a priority does not go unnoticed by staff and members of your community!

HOLIDAY - MONDAY - 9/7/2020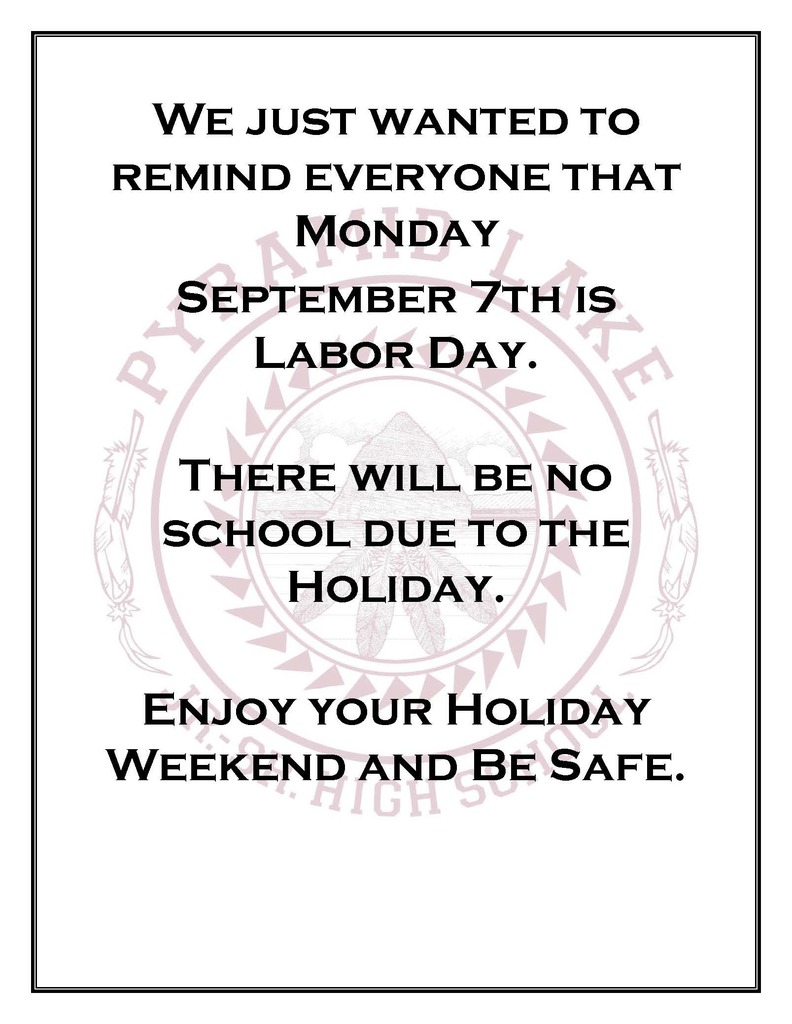 WiFi or Chromebook Question/Issue Contact Info.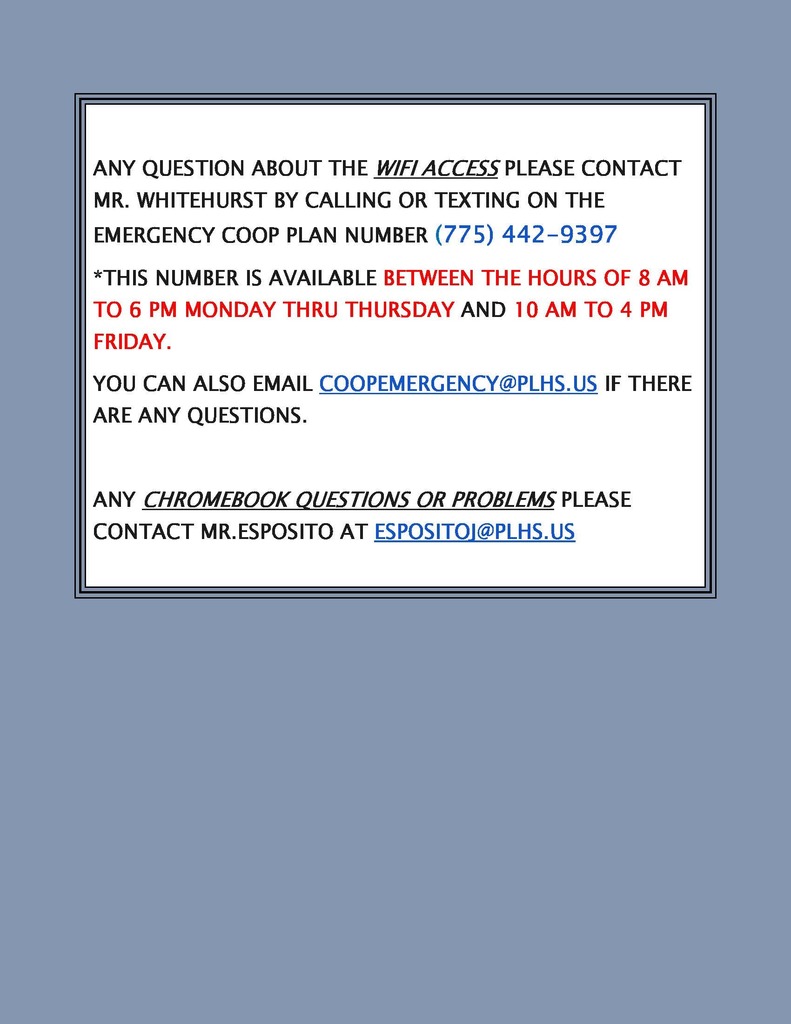 Parent Virtual Learning Orientations will take place this week at 6pm. Please email Charitie Carpenter at
carpenterc@plhs.us
if you would like to attend.