Pesa Sooname U Wueno'o to our Numu Wahabu Muha (August-Indian Grass Month) birthdays! Our students and staff with August birthdays 🎈 enjoyed a special lunch and ice cream 🍕 🍦😋 for lunch today!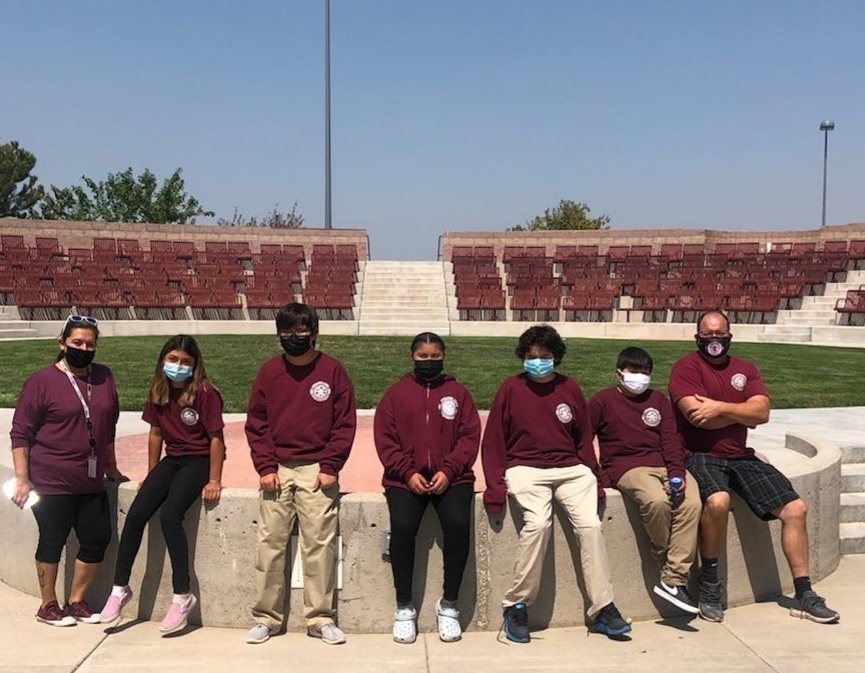 Look at this group of amazing students! Today was the second day at TMCC for these 19 PLHS students. We're bursting with pride to be sending such a big group of kids out to master college, build their confidence, and chase their dreams!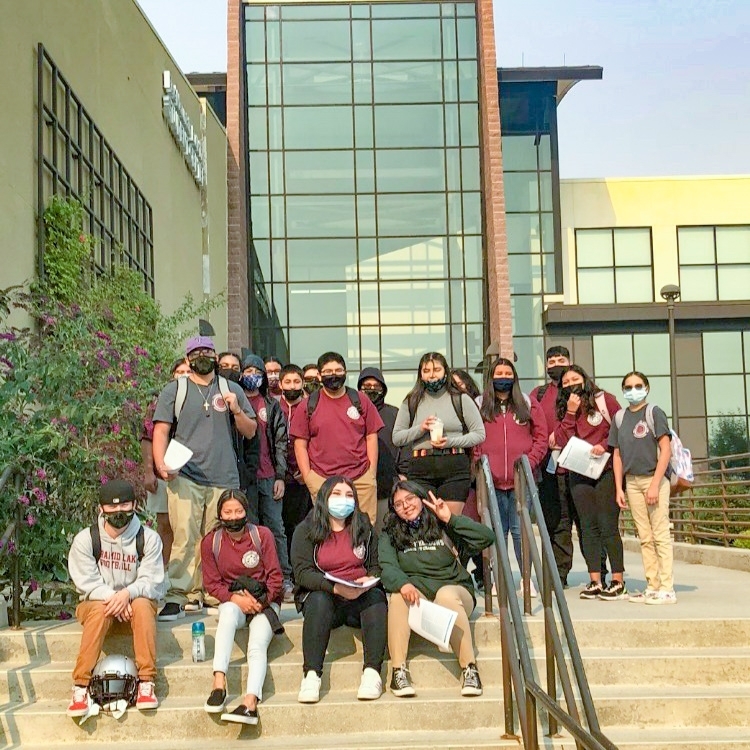 We are still installing our new air quality meters, but here there are for most of our classrooms. You can see that they're all green. Green is good, safe air. They run in opposite numbers than AQI. Anything over 80 is good. 60-79 is warning, and 59 and under is unsafe. When numbers drop down, we increase the air flow to the room by turning the AC on or by opening the flue up a little. Then we monitor to make sure the numbers come back up quickly. With this system, we can make monitor air quality remotely and can make sure the building is safe to bring kids into in the morning.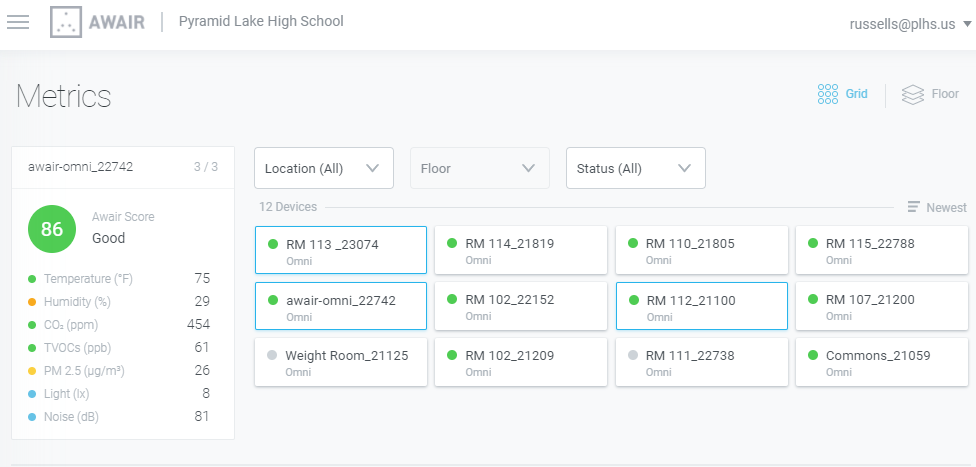 Families, we will be holding school as usual today. Our air monitors say the air in the building is clean. The smoke forecast for near surface smoke in Nixon is light to moderate for the day. We will let you know if the air quality in the building deteriorates. We only get three snow/cancelation days in a school year, then have to make up missed days in June and no one wants to do that. As long as our is safe, we will go ahead with holding classes.

We know Washoe County canceled school for today because of the air quality and that they just called a state of emergency because of the smoke, but we feel confident that Pyramid Lake Jr./Sr. High School can stay open for now and that we'll be able to tell you when the air is not safe for children. At this time, we want to keep students safe and learning in school. We have new air quality monitors that we're installing. You can see in the third picture that our AQI is 85, putting it in the yellow moderate range. We'll be installing these throughout the school this week, so we can accurately monitor the air quality for our students and staff. We have several air scrubbers here at PL, such as the one shown below in the first two pictures, filtering our air through powerful HEPA filters. We also have industrial strength filters, filtering our air coming into the building. We've had to change filters out a couple of times this fire season to keep the air coming into the building clean and fresh. Once it's inside, the air scrubbers make sure it stays clean. The air scrubbers make our school more COVID safe, since they have been shown to reduce infection rates, but they also make our air at school more safe during these terrible smoke days. We hope the wildfires and smokey days end soon so we aren't forced to use our snow days as smoke days and risk adding days to the end of the school year.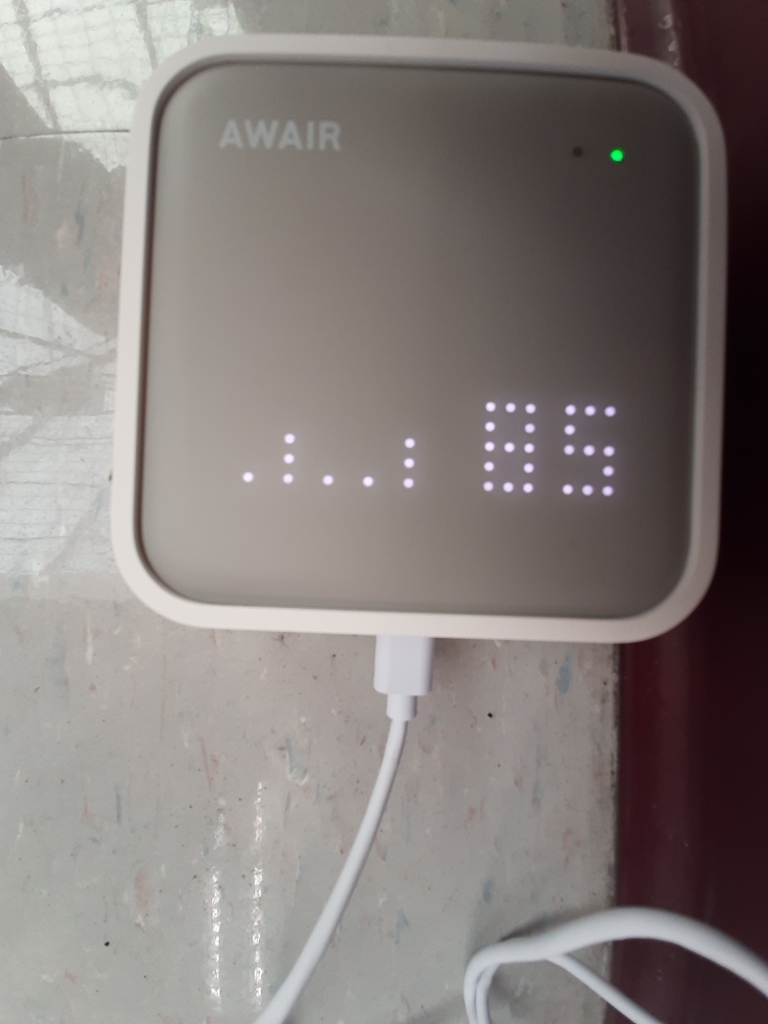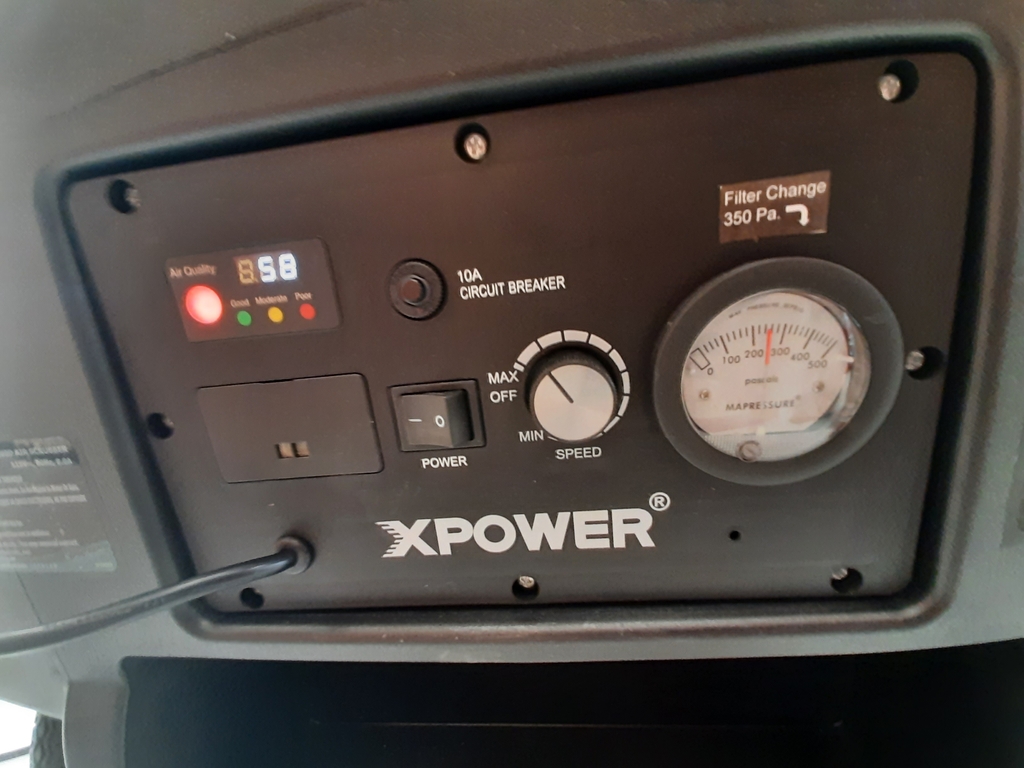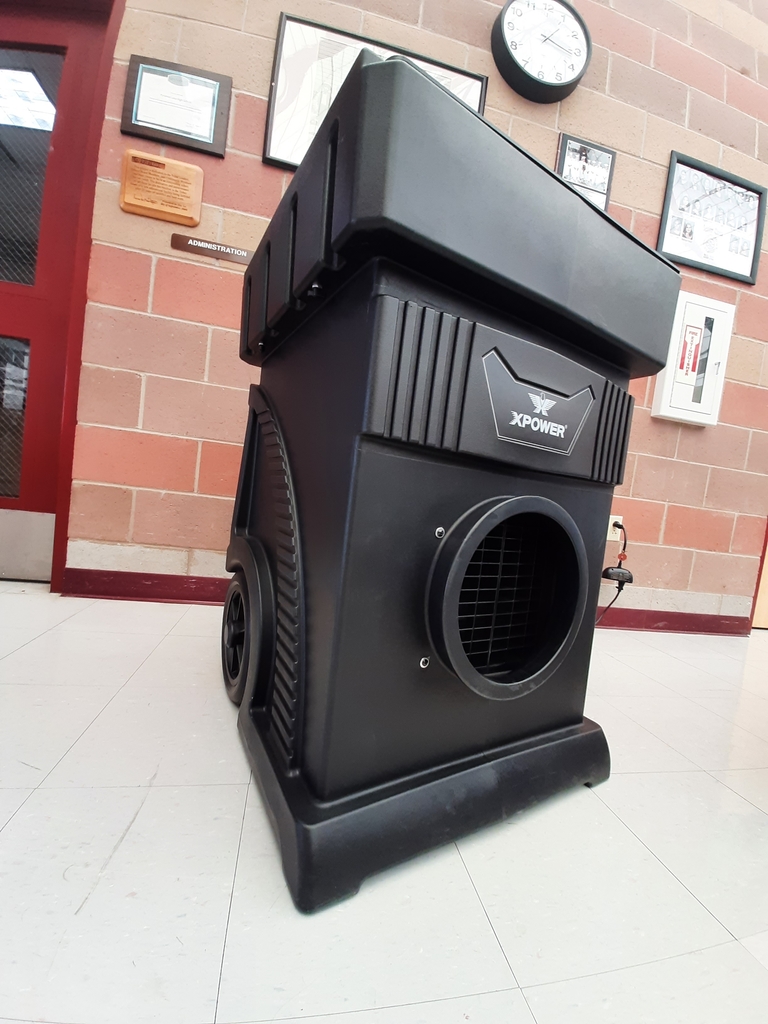 We're operating as normal today.

Isn't this a beautiful spot to have lunch? With the clearer air the last couple of days, PL students have been able to enjoy our new picnic tables. Eating outdoors is much safer during the pandemic so we encourage kids to eat outside when the air is safe.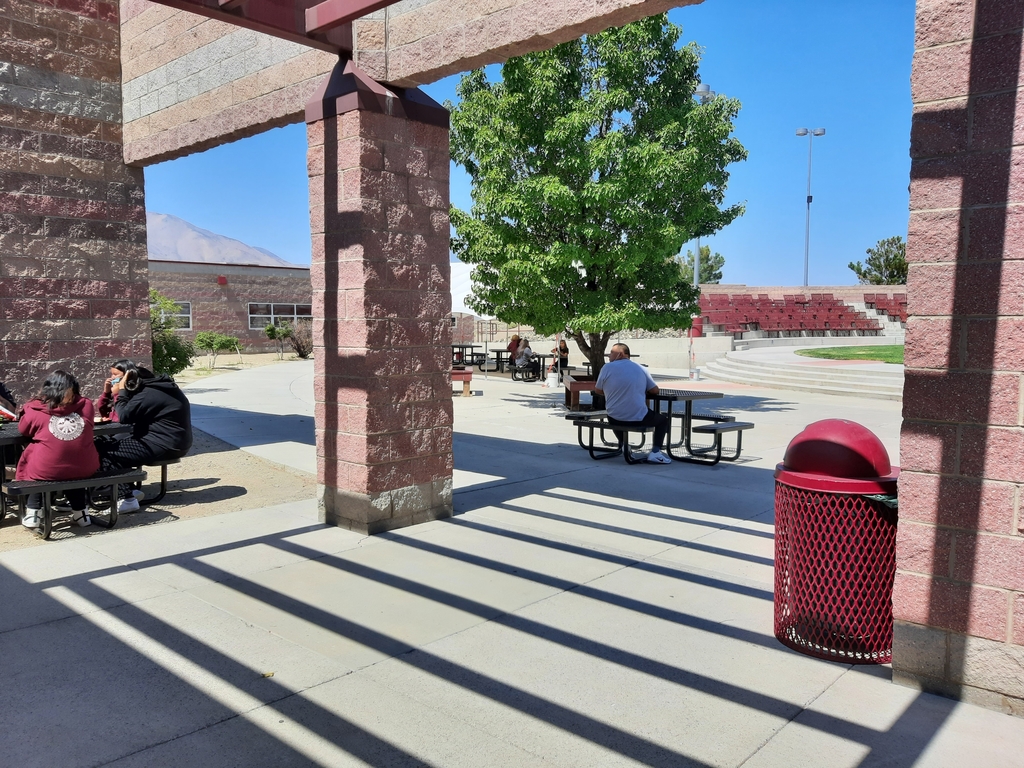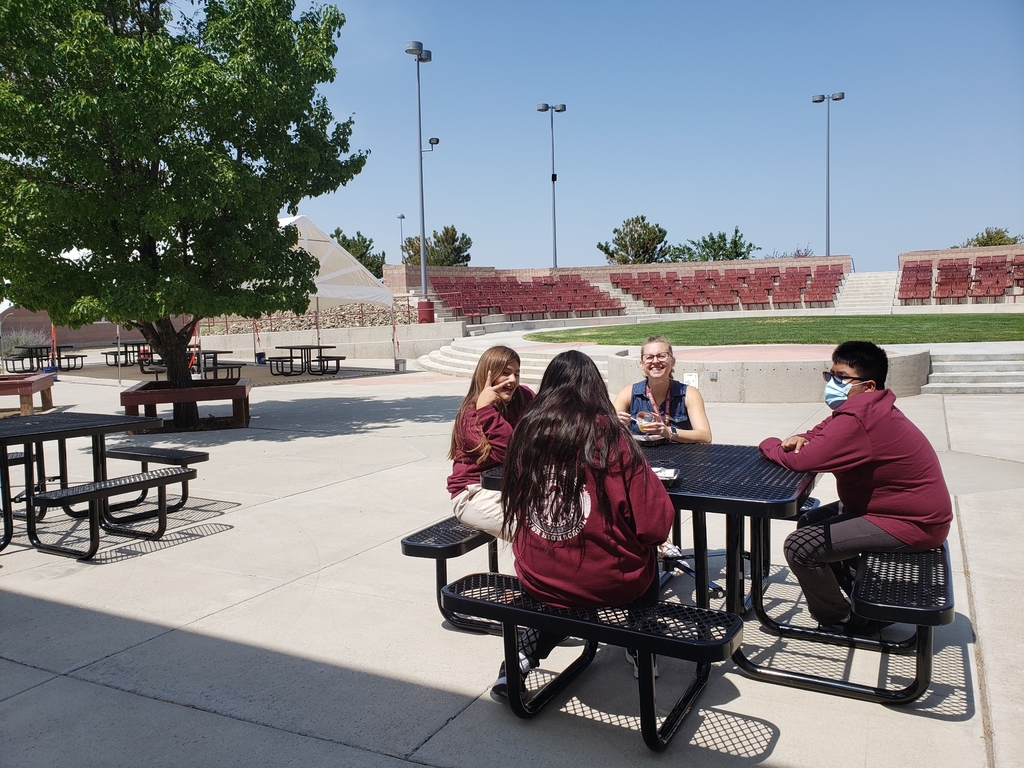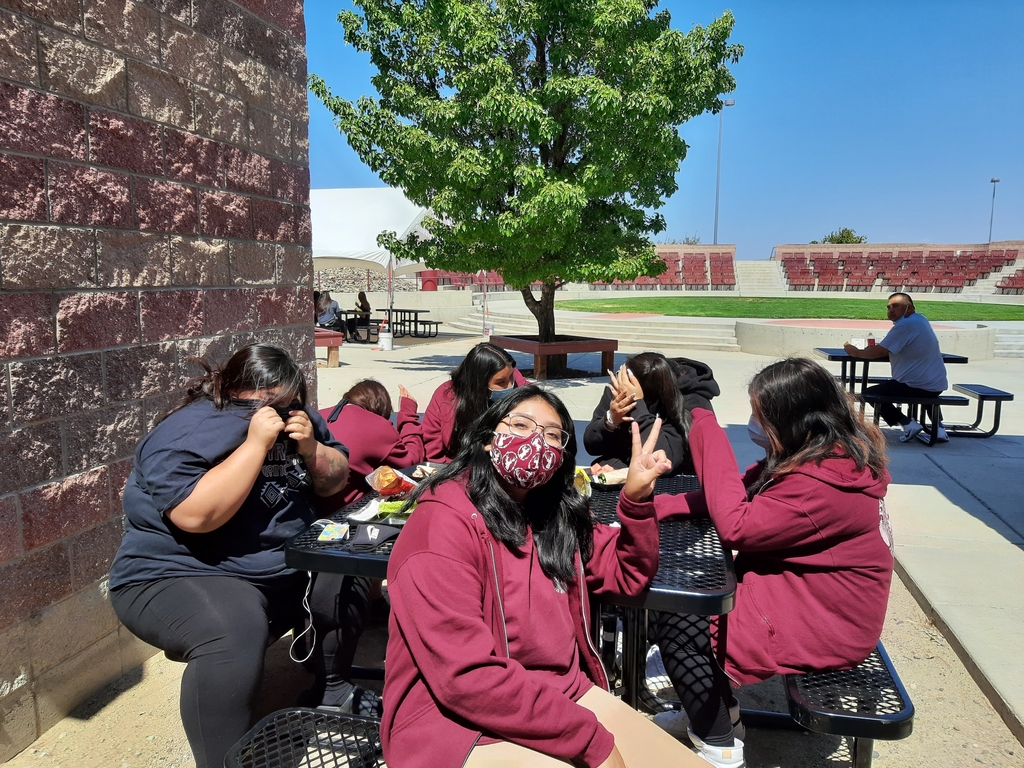 Pyramid Lake Jr./Sr. High School will be starting at the REGULAR TIME today. We will NOT be having a start as Washoe Schools are. They are calling it because of air quality for kids who live up north close to the Dixie Fire. Our buses are already out getting kids, so we will start our day at 7:30, as usual.

Lakers families, we've been getting some questions about uniform attire. Please make sure your students are not wearing leggings or jeans to school. Thank you for your helping us teach the students how to dress like a Laker!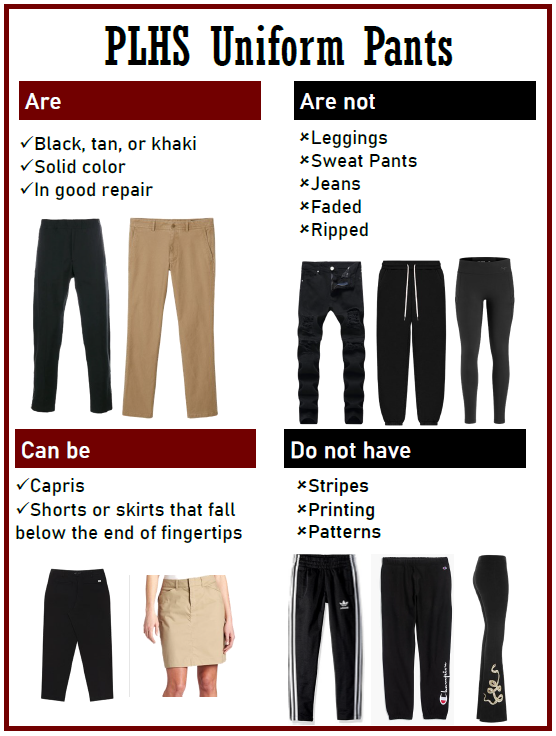 PLHS is so lucky to have these two women on staff! They make our school a truly unique and special place for our students. One of our changes this year is that we now have twice as many Native Studies-based courses! Mrs. Wright teaches Native Studies to all of our freshmen, plus Native Art and Native Dance. Mrs. Brady teaches Native photography, Native Film, Native Geography (with cooking), and UNITY as a school-wide leadership class. We are honored to have them on staff sharing their wisdom with our students!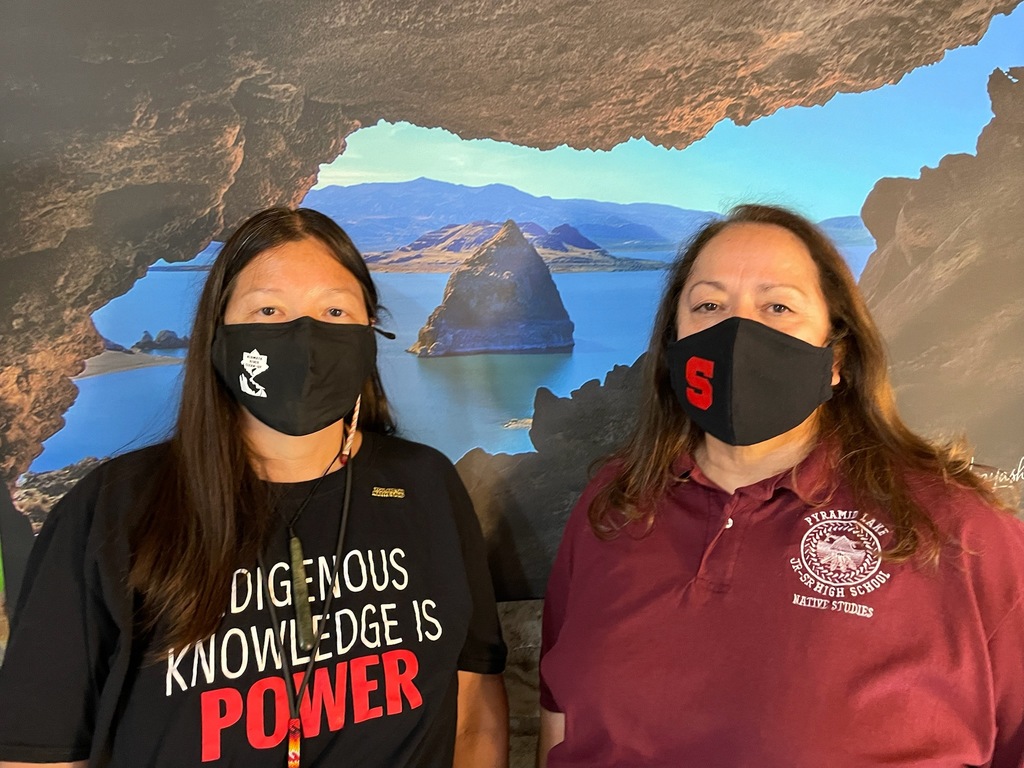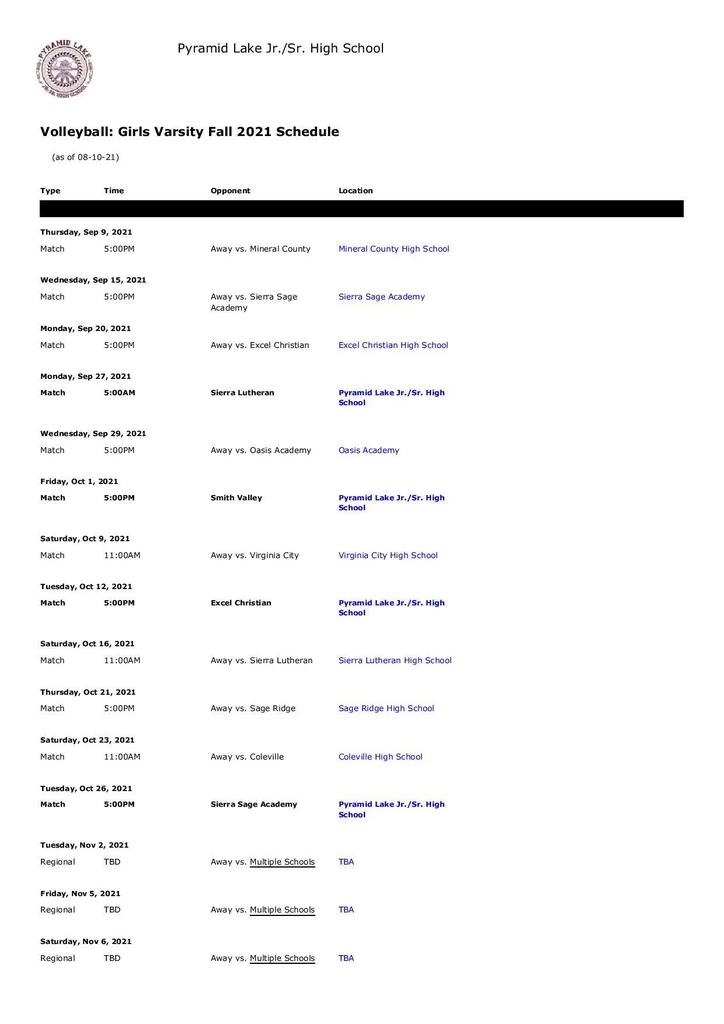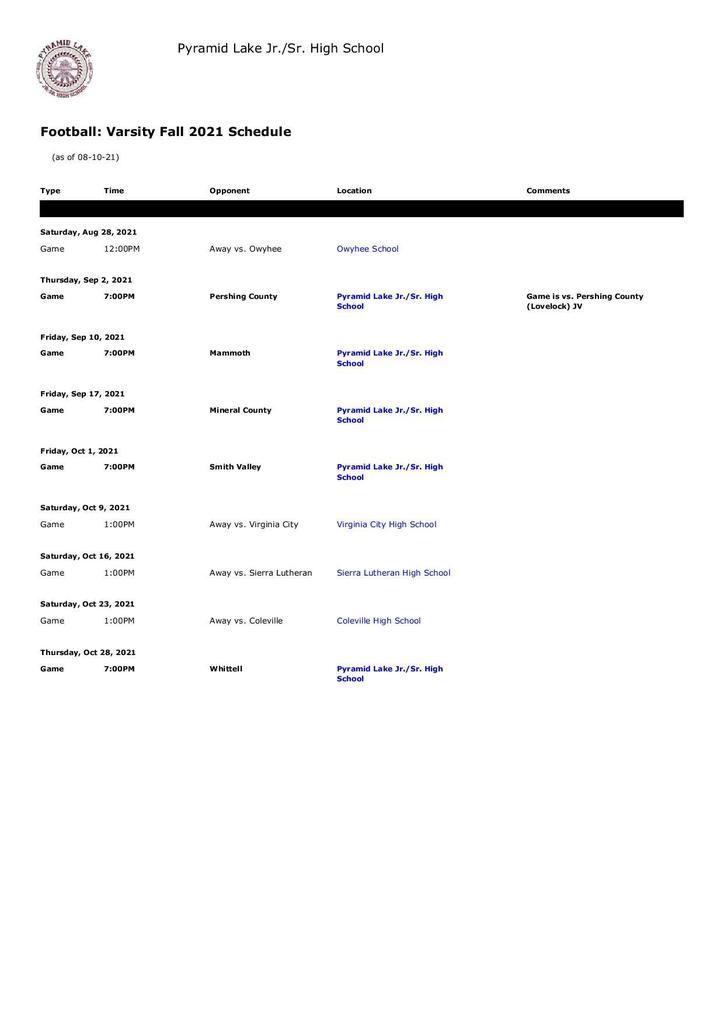 What are you wearing tomorrow? 👕👖😷PLHS Uniforms! ⏰🚌 Back to school tomorrow!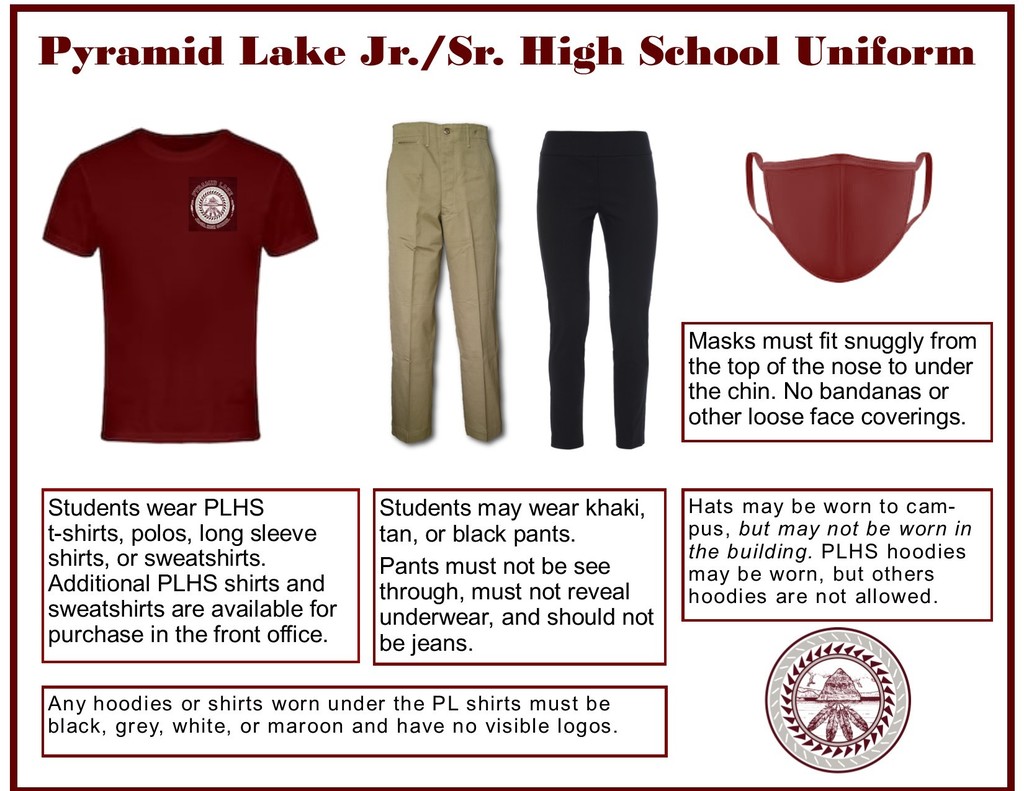 🚌Bus Routes for tomorrow morning! ⏰School starts at 7:30 a.m.! 😷Wear a mask (not a bandana)! 👕Wear your uniform! 🥳Can't wait to see everyone!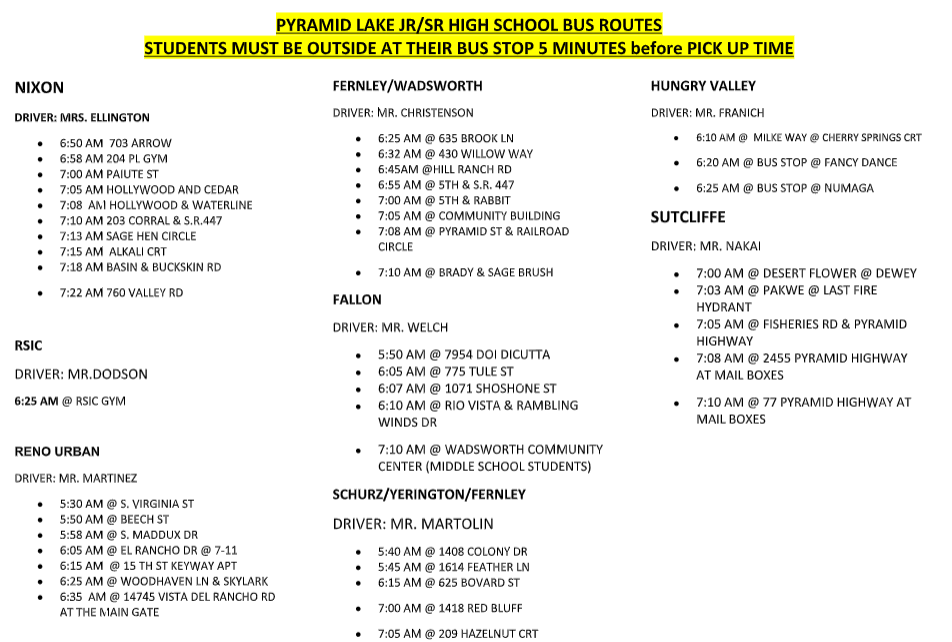 We celebrated two summer graduates today! Here is one of our graduates, Sam, with our Virtual Learning Instructor, Shari Dunn. Shari knows that working independently on Edgenuity is hard for most adolescents, so she works hard to establish supportive relationships with each one of them so she can encourage them in a way that is meaningful to them to keep going. This summer 11 students completed 21 classes in Edgenuity and two finished the courses they needed to graduate! If your student is already a PLHS student and wants to learn more about distance learning, see the application and contract below and/or reach out to Ms. Dunn at
dunnsk@plhs.us
.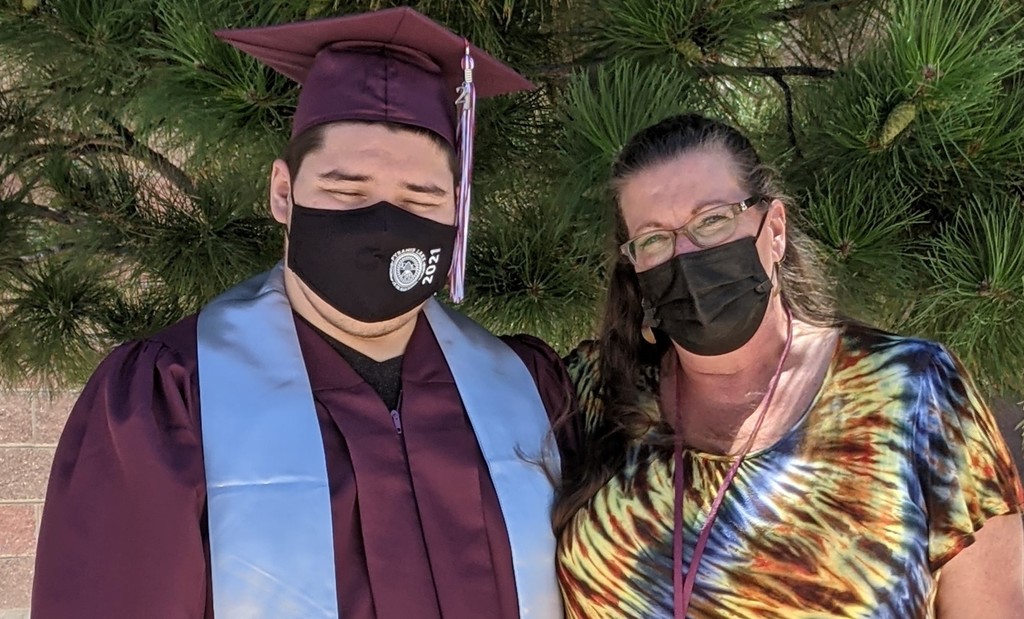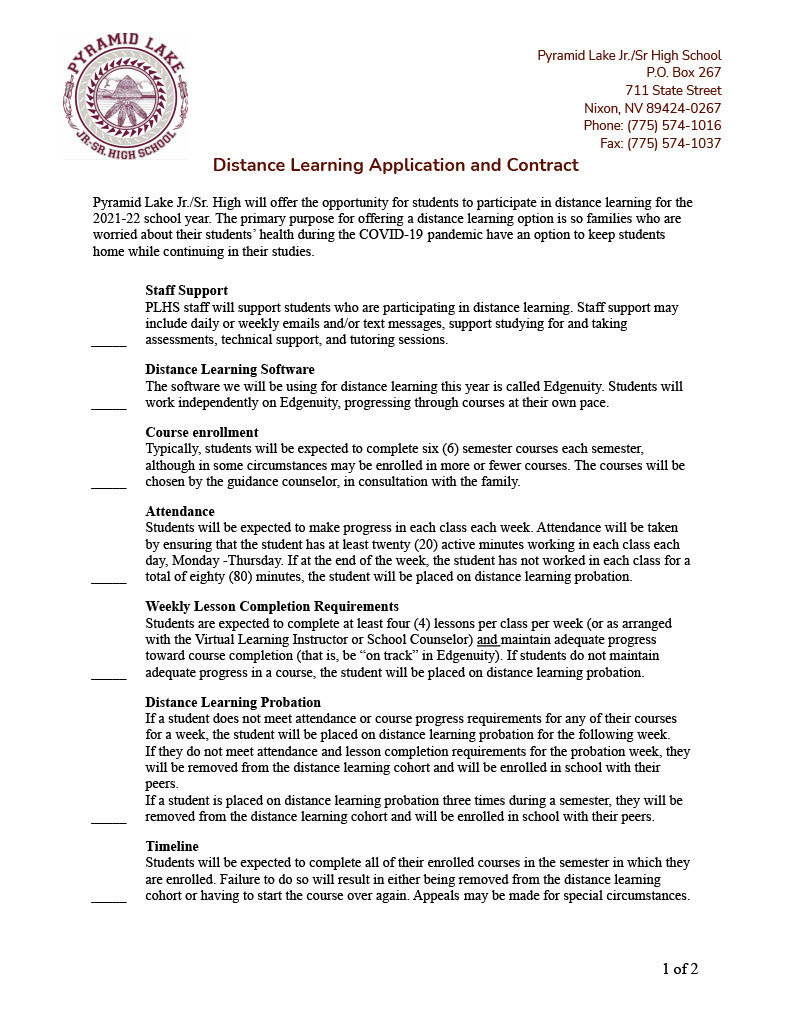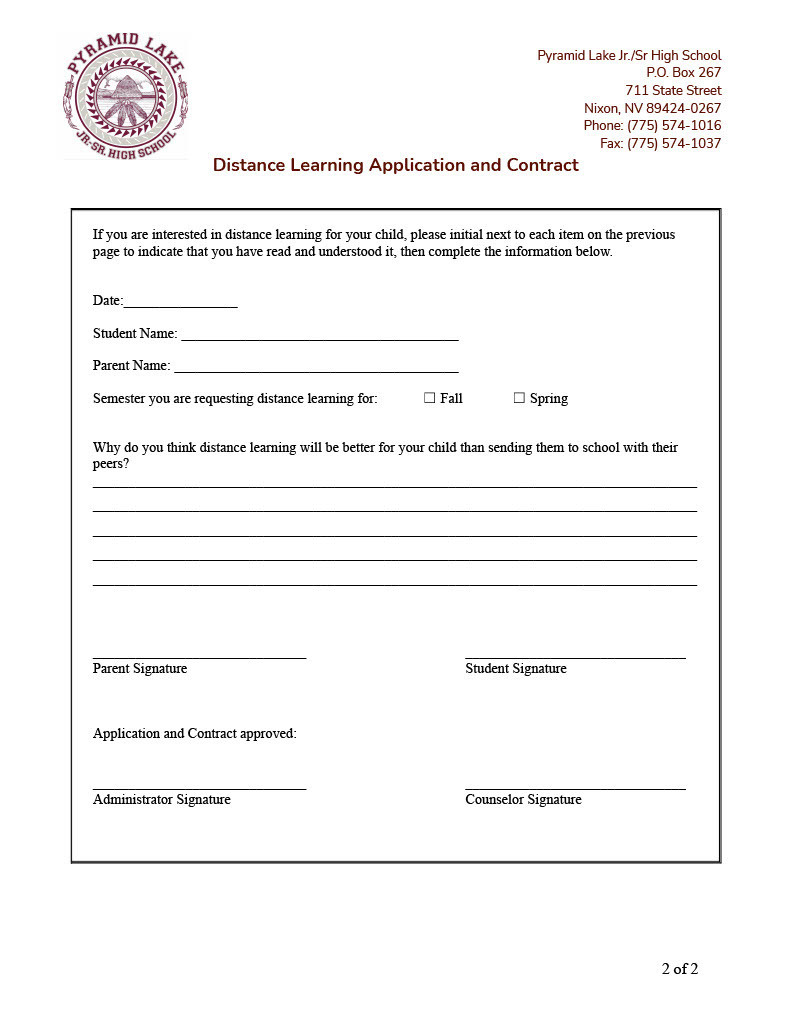 Enrollment Thursday morning 8/5 We have not finished totalling all the packets from our super fun back to school barbeque night on Tuesday, so these numbers might change by the end of the day today. ⭕️Sixth grade is full. ⭕️Eleventh grade is full. 3️⃣ Ninth grade has three spots. 3️⃣ Twelfth grade has three spots. 🚌School starts Monday at 7:30 am! Eeee! Can't wait!🎉🎉🎉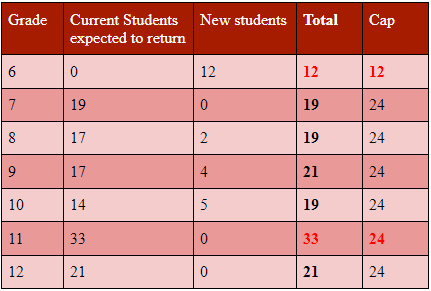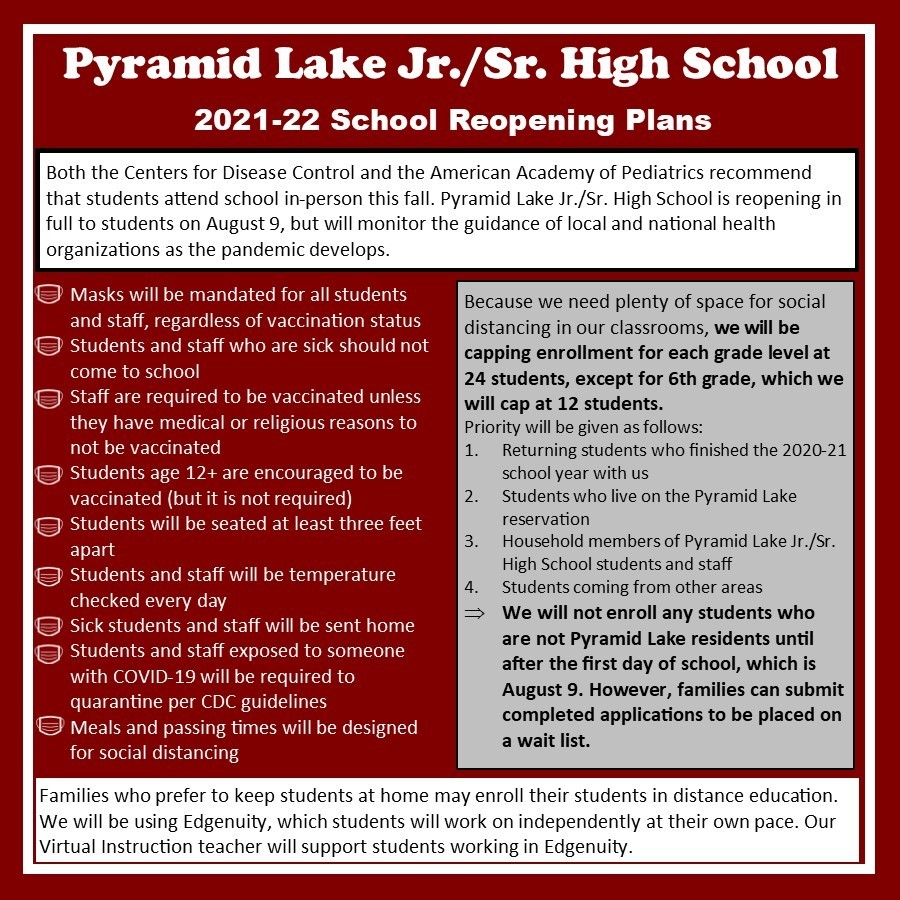 🚌🚌🚌Updated Bus Routes🚌🚌🚌 School starts Monday morning!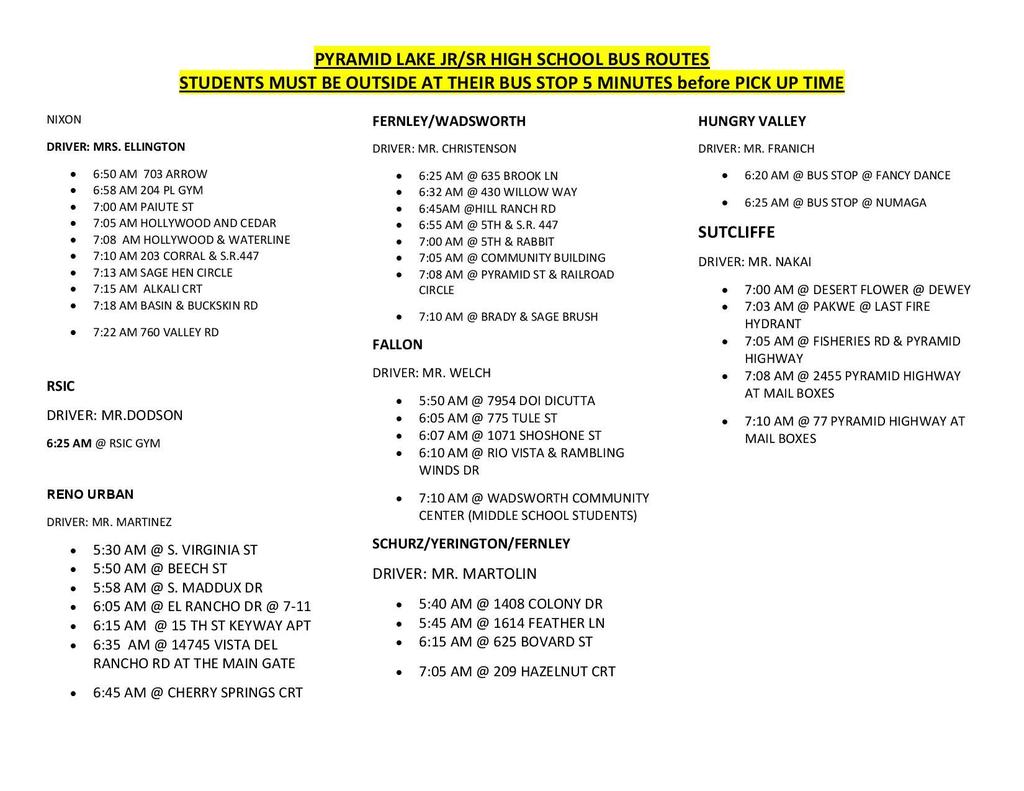 All High School Athletes MUST have their 'Register My Athlete' Online Registration Completed. If you need help with this, please call me, Deanna Patrick, at the High School: 775-574-1016, ext 1004 or email me:
patrickd@plhs.us
Here is the link to Sign In or Create an account for Register My Athlete.
https://www.registermyathlete.com/login/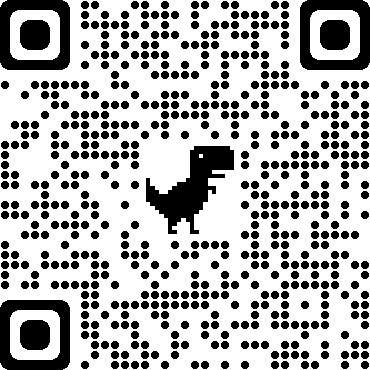 We couldn't have a better counselor team at Pyramid Lake Jr./Sr. High School! These two amazing counselors have big plans for supporting our students! 2021-22 is going to be great!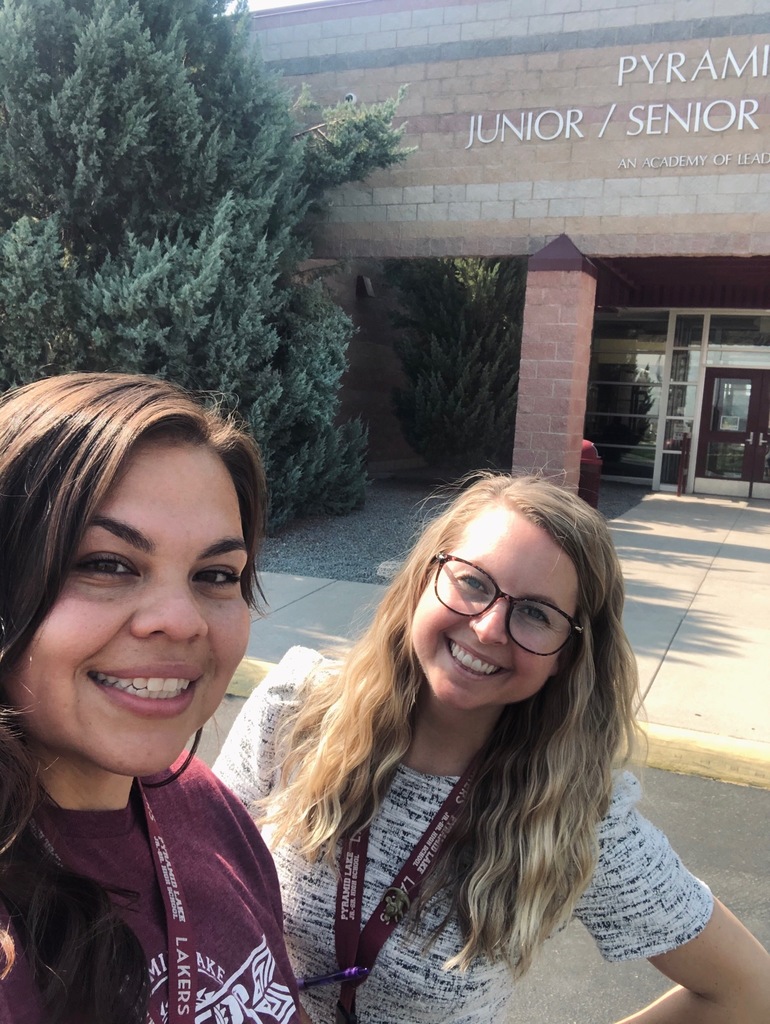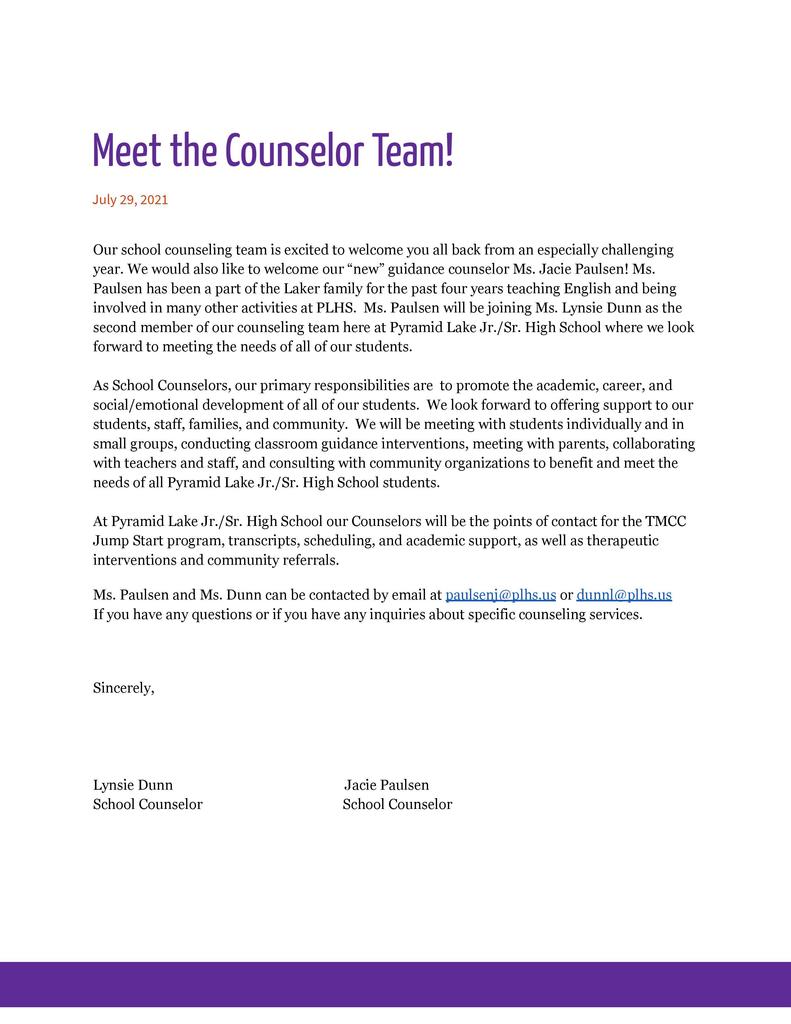 Back to School BBQ-TONIGHT!